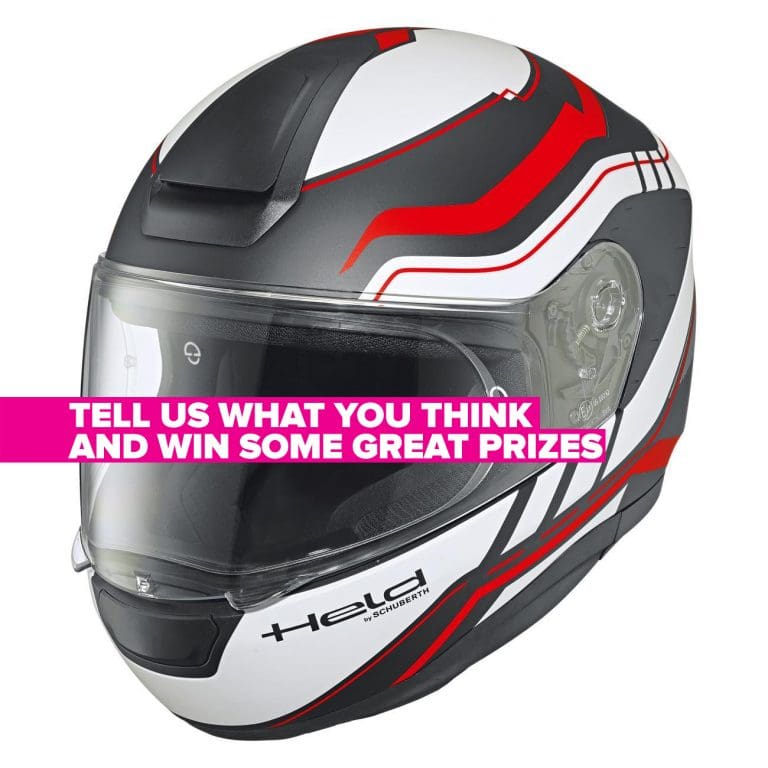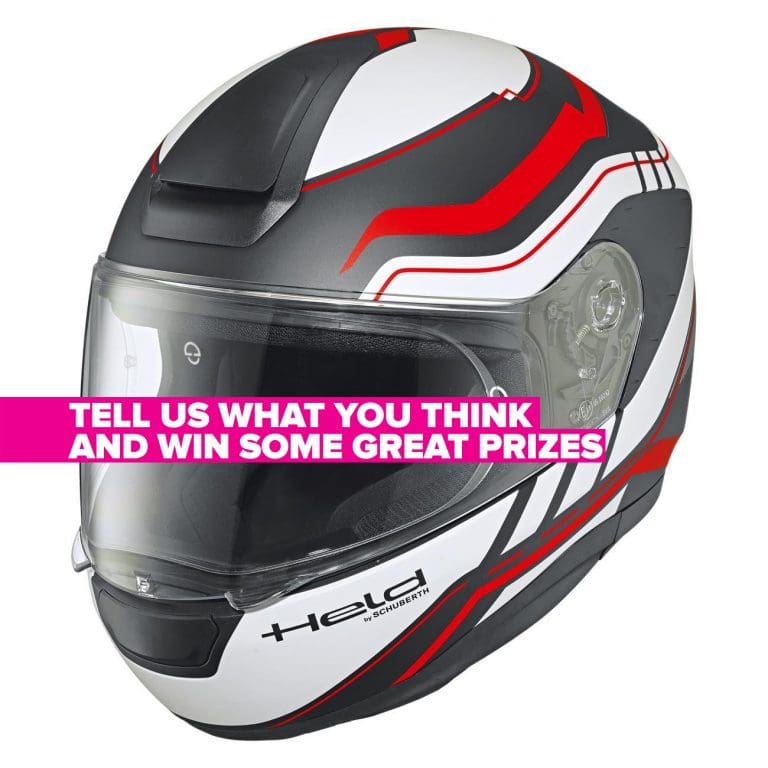 We want to make your favourite mag even better(er), and by filling in our short reader survey you could bag some great kit.
No one's perfect, not even us (apparently). So to help us polish up our act and deliver more of the good stuff that gets you going, we're turning to you guys to tell us what you want. More road tests; more product
reviews; more technical insight; more great rides; more track action; more daft captions; more UK themed content?
Whatever it is you want, we want to hear it. And by doing us the huge favour of filling in our reader survey and wearing down your fingertips, you'll automatically be entered into our fantastic prize giveaway to win a Held by Schuberth H-R2 full-face helmet, worth £419.99, while three jammy runner-ups will each be in with a shout of bagging themselves a pair of Held's Gore-Tex Air 'n' Dry gloves, worth £175.99 each.
To be in with a chance of winning big, just head over here: http://app.surveymethods.com/EndUser.aspx?C7E38F97C08D9293C5 and complete the simple online survey. And remember, your mag needs you!
Good luck, and thanks.
Bruce Wilson
Fast Bikes Editor
Terms and conditions apply. There are no cash alternatives available. Closing date is June 30, 2018. The winners will be the first names drawn at random.
Comments
comments