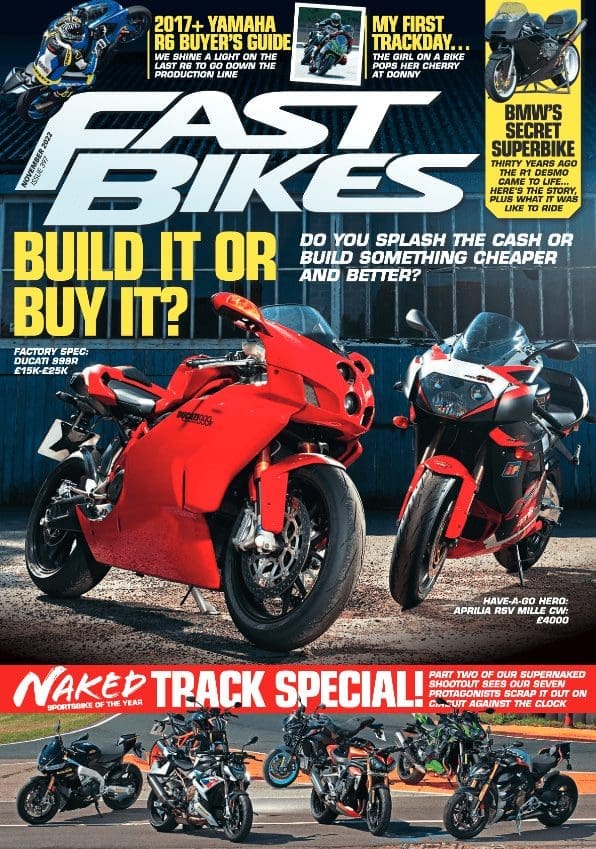 Fast Bikes does what it says on the tin! If we're able to thrash sports bikes to within an inch of their limits, then count us in. We think you'd love a subscription, and if not you, your other half would for sure!
To find out what you're missing, have a look at this free online version of the November issue, then click the link at the bottom of the page for print or digital (or both) subscriptions. There's a special edition just for your mobile phone too!*
Welcome to Fast Bikes magazine, your home of the best sports bike tests on the planet, full of technical insight, hardcore action and all done in our own inimitable Fast Bikes style. We love to test the latest and greatest bikes on the market, but we cater for every budget – and that means thrashing everything from £1000 hacks to £100,000 race bikes. We get to talk to the most important and interesting people in motorcycling, be it Marc Marquez to the bloke down the road that fixes bikes. Then we stack the magazine full of features on bikes, biking and bikers, with our fingers firmly on the pulse in terms of what's in the pipeline from the manufacturers.
*Phone edition available at no extra cost with the digital or bundle subscription.