With over 55,000 units flying out of Bologna and into the hands of riders around the World, Ducati really have nailed the whole Scrambler thing. So, with a new Icon for 2019, we just had to go and have a play…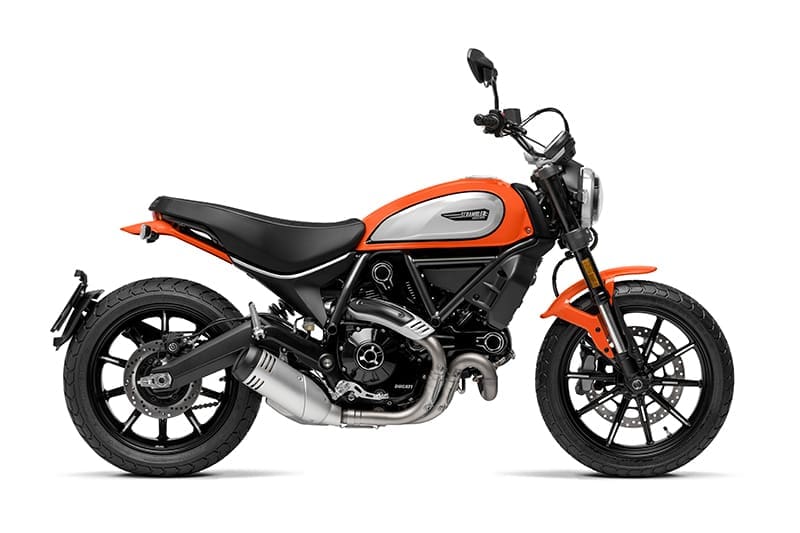 WHAT'S NEW?
Well for starters, aesthetically there are some incredibly subtle improvements such as a slightly different tank panel which is a little edgier, a bigger end can (although the exhaust is the same), machine finished alloy wheels and a DRL LED headlight – which although sounds minimal, adds up to modernise the strikingly retro look. Hell, it's even got a USB port and is Ducati Multimedia ready if that's your thing! Don't fret though, as thankfully it's not just fashion that Ducati have focused on, as they've also given the Icon a hydraulic clutch system for a lighter feeling, whilst keeping safety in mind by sticking on Dual-channel Bosch Cornering ABS which is controlled by an internal IMU – although the engine, chassis and basis of the bike remains largely unchanged.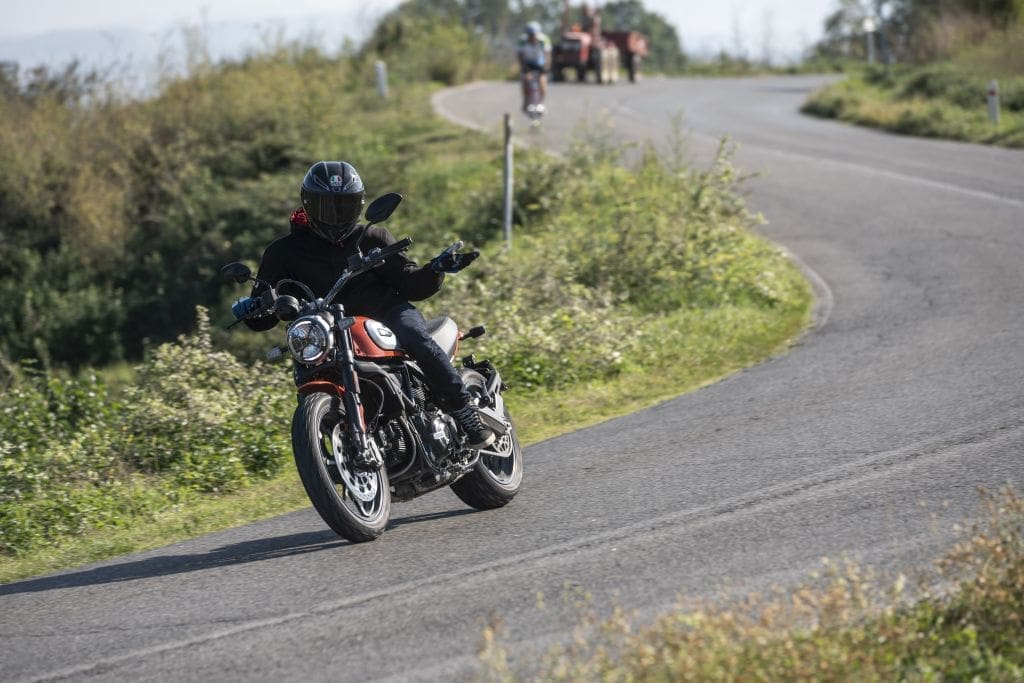 JUMPING ON
The LCD dash which finally gives the gear lever and fuel level is easy to read, and the new switchgear assembly is a delight to use from the very off which ultimately made the Icon a pleasant place to be. Ducati have focussed massively on simplicity throughout the Scrambler range and this Icon was no different, which meant within just a few minutes of jumping on it felt familiar and about as intimidating as a Chihuahua; especially with just 798mm of seat height separating bum from floor which meant even a short arse like me at 5"7 can touch get both feet happily on the deck.
It's worth noting that although the tech panels say that power and torque are ever so slightly down on the previous model, I was assured by the chief tech that it's just due to alterations in the way they measure the power. The engine and set up is near enough identical, and after just a few miles of riding I have to say it definitely doesn't feel down on power, with a crisp and clean response from the throttle. The new hydraulic clutch control meant slow speed manoeuvring was even more of an absolute doddle than before as well, and the clutch was delicately light and easy to use. At the very bottom end of the rev range the Scrambler Icon wasn't jerky or erratic… it was just easy and confidence inspiring.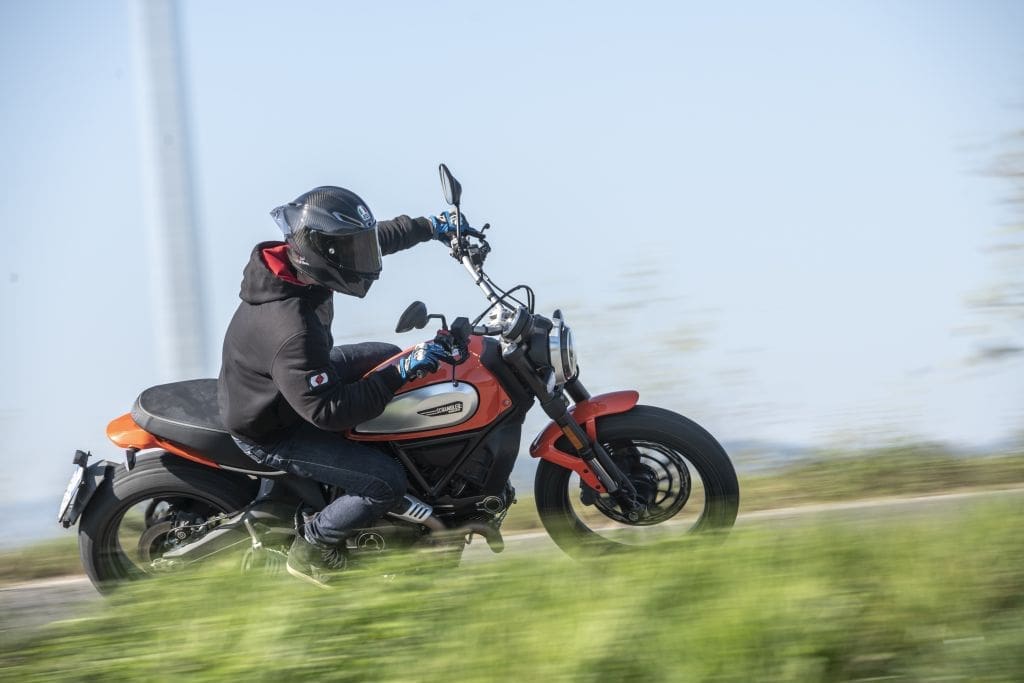 Although the forks and shock remain the same, they've been sprung completely different for a softer feeling and added comfort, which means as we rode through towns, traffic or while just generally cruising the Scrambler was like a comfy armchair, absorbing some questionable road surfaces and handling speedbumps and potholes like an absolute champ. For me though, it was a bit soft when really pushing on and getting those pegs scraping.
The braking power and Bosch Cornering ABS was incredibly impressive though, which isn't just a gimmick and honestly makes fast riding that much safer as I was able to grab an absolute bucket load of front brake and just the let internal IMU sort the rest. Even the Pirelli off-road style MT 60 RS rubber held up incredible well, offering ample amounts of grip and feedback and doing a grand job of complementing the Icon's plush chassis. Okay, it's no superbike, but it can still move at a fair pace if you fancy a back-road blast… although it does radiate a fair amount of heat from the engine after a good thrashin' if you fancy some cooked gonads.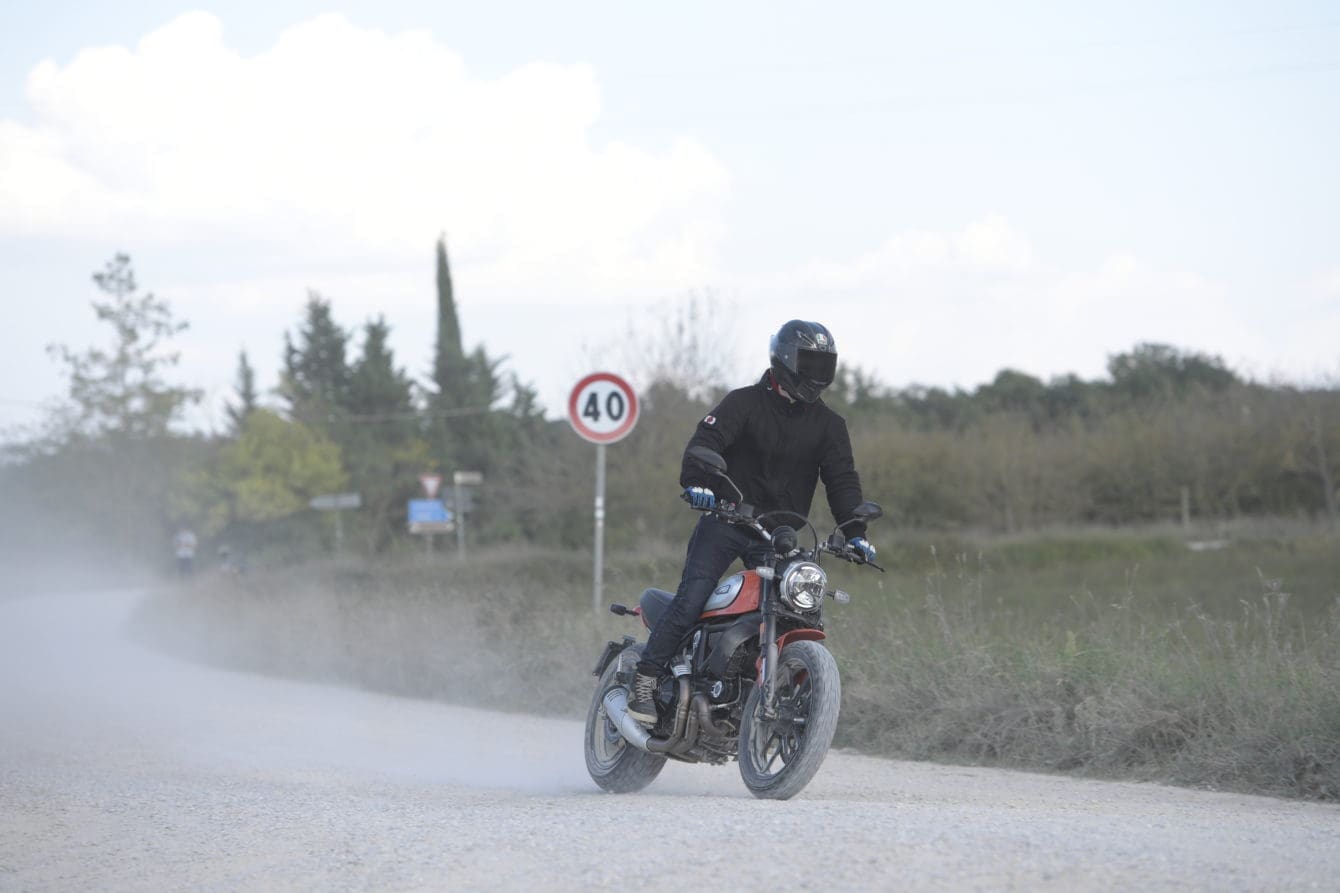 Ducati even let us have a little taste of the Icon off-road, using gravel roads to showcase the potential if you fancied letting its adventurous side go wild; and it was mightily impressive. Thanks to the combination of a silky smooth power delivery, soft suspension, effective ABS and off-road-esque Pirelli rubber the Scrambler Icon more than obliged some cheeky off road antics, and thanks to the high bars there was always a feeling of being in control; I was even able to get the thing comfortably sliding within just a few metres of hitting the dirt.
CONCLUSION
Ducati pitched the 2019 Scrambler Icon as a casual, easy or entry level machine; think T-shirt rather than shirt and tie – and thankfully, they've delivered an absolute corker. Okay, it's not crazy different but it was a great basis that's oozes as much style as it does substance. Yes, it's not too happy when going crazy fast and it gets a little hot, but thanks to the stunning finish, features and price, the Icon really shouldn't be sniffed at. If you're reading this and you're on the hunt for a slice of simple fun on two wheels, you won't be going far wrong heading down to your local Ducati dealer…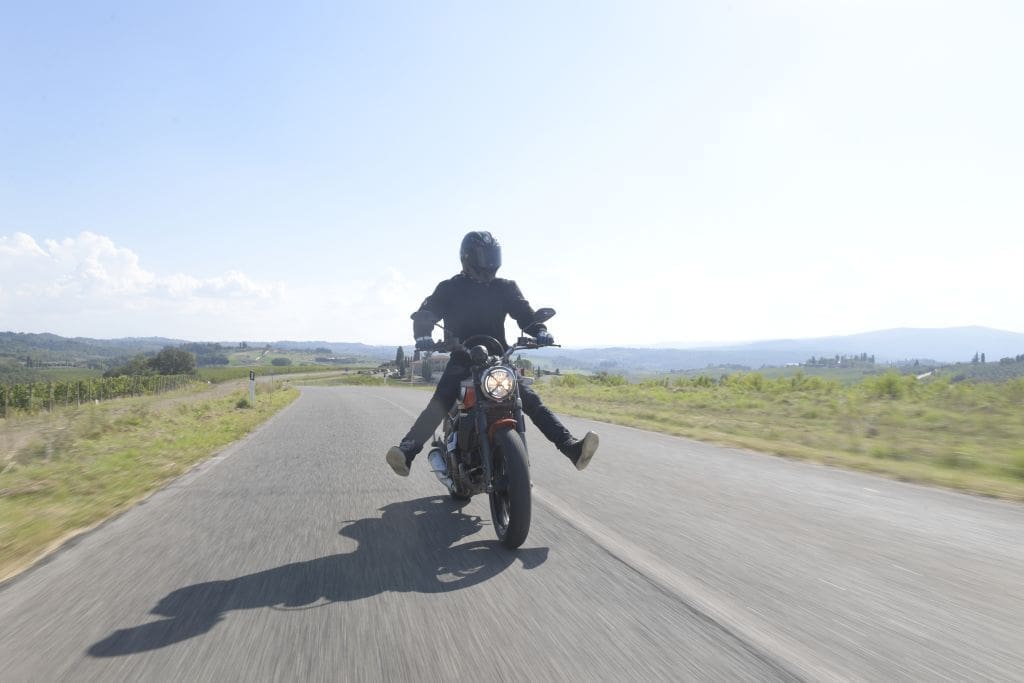 Enjoy more Fast Bikes reading in the monthly magazine.
Click here
to subscribe.