Welcome to Fast Bikes , your home of the best sportsbike tests on the planet, full of technical insight, hardcore action and all done in our own inimitable Fast Bikes style using some of the best photographers in the business.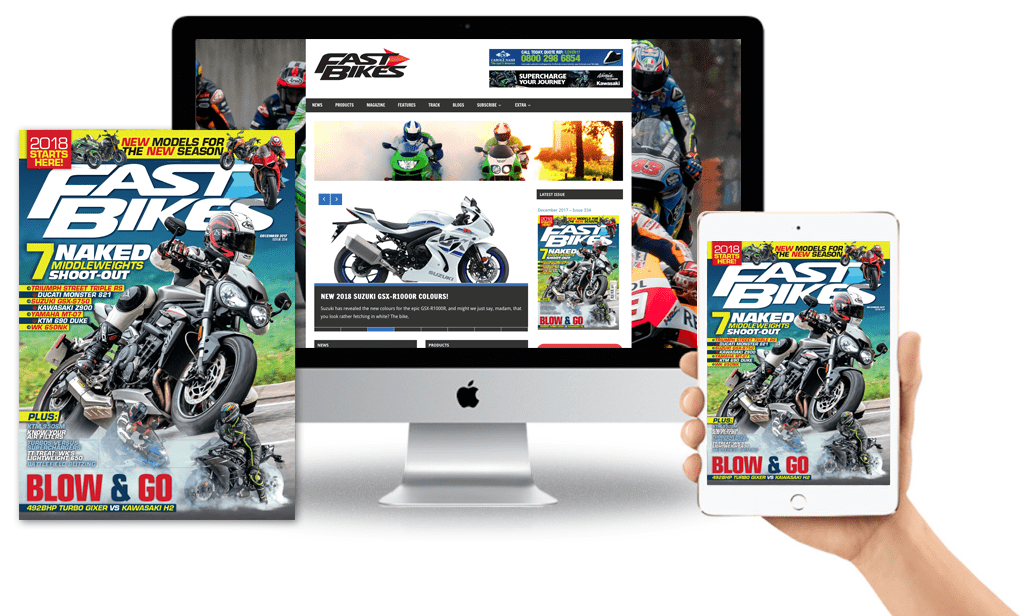 Contact
Digital and Creative Manager
Charlie Oakman – 01507 529374 – COakman@mortons.co.uk
Group Advertising Manager
Sue Keily | 01507 529361 | SKeily@Mortons.co.uk
Inserts
Sandra Fisher | inserts@Mortons.co.uk
Note: Telephone calls may be monitored or recorded for quality and training purposes. Please read our Trade Supplies Conditions of Acceptance www.mortons.co.uk/advertising-terms
Request a media pack
Please fill in your name and email address below and you will receive a media pack shortly.
Magazine Information
Format: Glossy A4 full colour magazine
Average pagination: 124 pages
Frequency: four-weekly on Tuesdays
Availability: Normal retail outlets, overseas distribution, subscription (Print and digital)
On-line Banner Size examples