You may or may not be aware, but Fast Bikes recently changed publisher to Mortons Media Group. As a result we had to move the digital version of the mag to a different platform and a few pesky errors have popped into the Fast Bikes Android and iOS apps during the grand switchover period.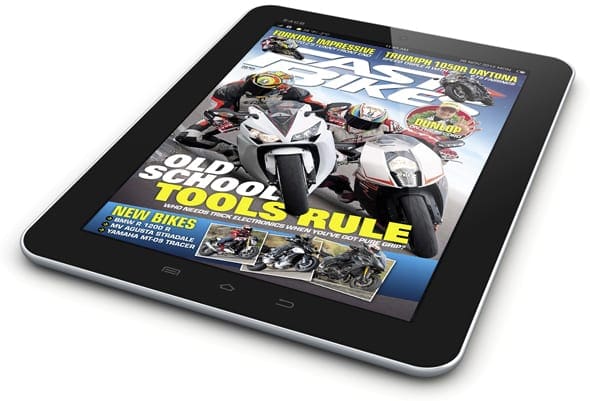 Our tech guys have been beavering away to make sure you don't miss out on anything else and these errors are gone for good.
Here's the important 'how to rectify this' bit…
For all our ANDROID readers:
By now our friends at Google should have arranged a nice little refund to your account for any unfulfilled costs. If you expected a refund but haven't got one CLICK HERE.
To carry on reading Fast Bikes on your Android device, CLICK HERE to download the new app, complete with a 30 day free trial with the latest issue.
For all our APPLE readers:
Don't worry, a refund for any unfulfilled issues will be in your account by the end of January – it's coming, we promise!
As with our Android friends above, you need to CLICK HERE to download the brand new and very shiny Fast Bikes app, which also comes complete with a 30 day free trial of the latest issue.
Done all of that? Excellent, then you're good to go and enjoy the latest issue. Simples!
If you do experience any problems or want to chat to anyone for some techy support, give our team a call on 01507 529529.
We apologise for any inconvenience this crossover has caused and hope that you carry on enjoying Fast Bike digitally in the future.