I tend to always have too many projects on the go, which means that some things rarely even get touched, let alone finished within a reasonable period.
But curiosity got the better of me at the weekend – albeit I'd have to confess that it was a pretty slow burn. So, after owning my 1975 Honda CB750 Dunstall for over a year and a half – I finally wheeled it out the garage and had a go at getting it running.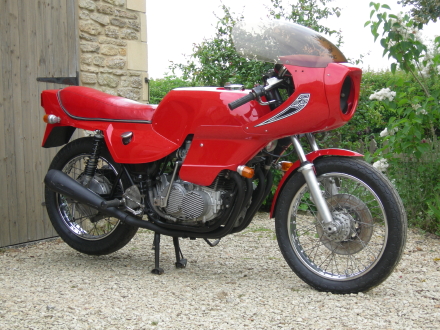 I've not really done much with the Dunstall since getting it – short of whipping the ignition cover off to discover a total lack of back plate, points, and a spark advancer – which inspired the fitting of a Dyna electronic ignition unit (which I've as yet made no attempt to set up). I think the only tinkering was to clean out the petrol tap bowl and filter, which looked like they'd been filled with tea. In fact the whole inside of the tank looks pretty damn awful really. I have got a tin of Petseal to cure it of its flaking nastiness – but haven't got round to doing the job yet.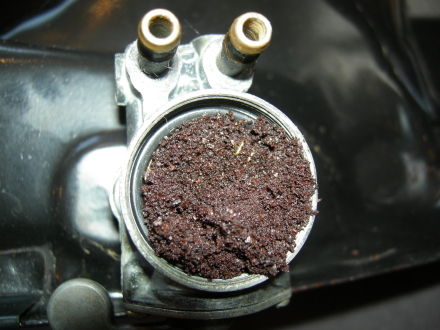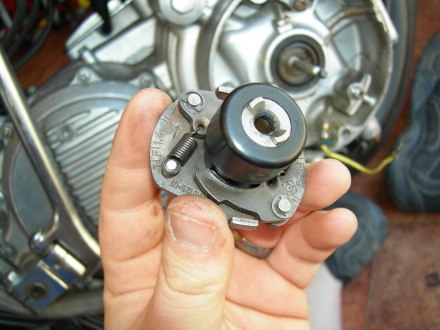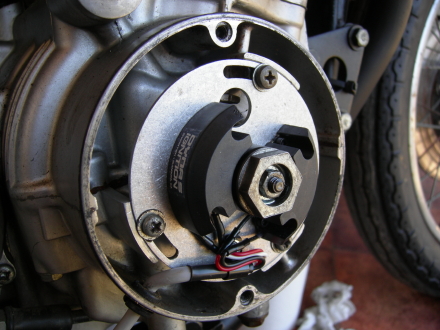 Article continues below...
Advert
I've bullied the Dunny's kick-start lever a few times every month since acquisition, just to keep the motor free, but had no idea whether it'd run or not. Throwing caution to the wind, and keeping a fire extinguisher handy, I simply connected the fuel pipes, bunged some fresh fuel in the tank, and connected a set of jump leads. I don't know if the feeling of trepidation ever goes away, but whenever I start a 'non-runner' for the first time, it always makes me a bit windy.
After a quick stab of the started button, there was the beginnings of what sounded like imminent ignition. On the second stab, with fuel pissing out the No.1 carb's overflow with gay abandon, it coughed and roared into life. The plume of rusty coloured gas from the 4-2 Dunstall Decibel silencers was followed by a reasonable cloud of smoke as years of inactivity were burnt away. The smoke subsided quite quickly though, which makes me think the motor isn't in too dire a state.
God it sounds good too. There's something very recognisable about an old Honda 4's exhaust note – and it sounds very factory with the Decibel pipes on. I can't pretend it was running nicely, smoothly, or settled into an even idle all on its own – but it runs, and I could barely hear any cam chain or clutch rattle – but then it was hard to hear anything over the rest of the noise.
Article continues below...
Advert
I'm delighted. Now I just need to restore the bloody thing and actually use it. The Dunny is a lifer for me – something I'll restore properly, and probably over a long period of time – then keep forever. It only owes me

Enjoy more Fast Bikes reading in the monthly magazine.
Click here
to subscribe.