The rebuild is moving on pretty steadily, the wheels are complete with rubber, my massive 'fork up' is being resolved by MH Racing and I can now turn my attention to getting the frame back into something that resembles a bike.
As with the wheels I wanted a full set of new bearings in the head stock despite them still being relatively clean. Unlike the wheels though the bearings in the swing arm were absolutely shagged. They must have seized at sometime as the inner piece was scored and scratched where there had been mass friction.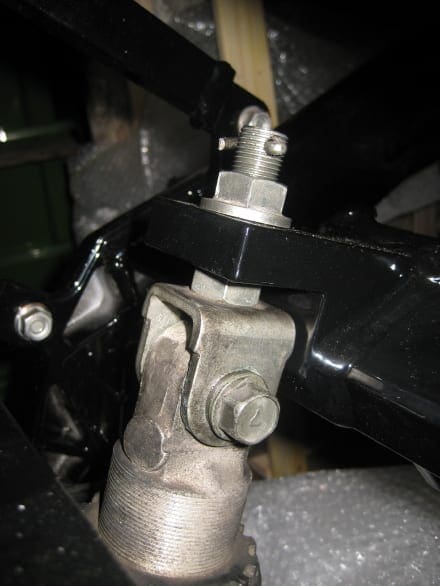 Wemoto.com have supplied the necessary parts once more and I again seeked Moby's help to get all of the bearings on the frame. We got most of it done but without a press were forced to stop. I then went on a massive hunt for any bike shop or engineering firm open on a Saturday afternoon, finally finding "fatboyzdiner" a Harley repair shop. Clutching my swing arm, and a number of straws, the pathetic begging look on my face meant they agreed to push the final bearings into place for me. Considering that they stopped what they were doing just to help me out restored a little faith, must remember to take round that bottle of Jack Daniels. (fatboyzdiner – Trowbridge 01225 769967)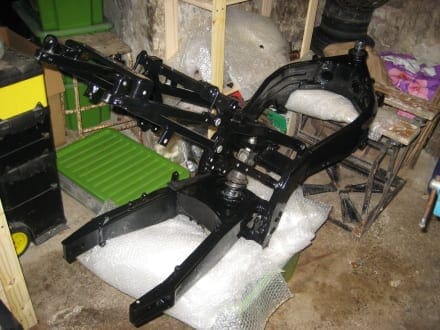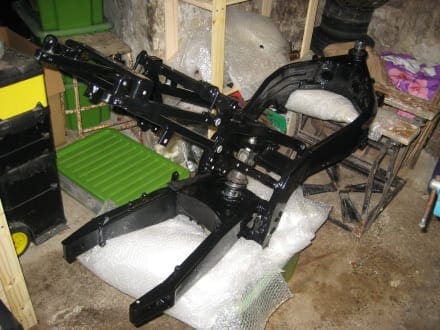 Then to my workshop, where the frame went together with ease. The only problem is the shock, the rubber absorber designed to avoid damage if it bottoms out has just rotted away so will need to be replaced before I hit the road. For the moment however I have put it in so that I can continue the build. It really is beginning to feel like progress.
Article continues below...
Advert

Enjoy more Fast Bikes reading in the monthly magazine.
Click here
to subscribe.