How much is 'special' worth?
In the case of the new Norton Commando, it seems, almost double. The last month has seen the exciting new Norton Commando 961 SE being delivered to a very few lucky customers, those with £15,995 to hand. It's a welcome return to the fold, after so many promises over the years that the brand would return.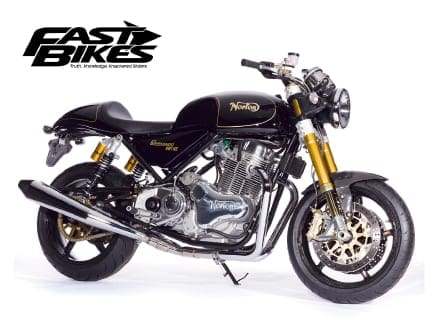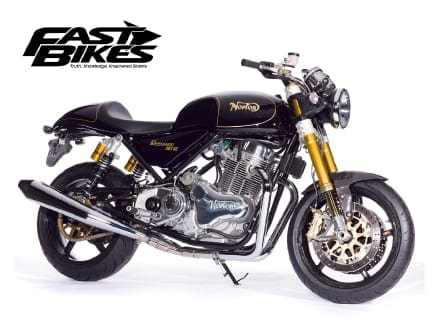 Anyone remember the Norton Nemesis V8? It looks laughable now, but at the time like it belonged in Star Trek. And, the engine was being designed by an engine guru from the car world, Al Melling. We now know that most of the hype and blurb didn't come from Melling, but another bike publication that even had the temerity to push one of the models down a hill, in a lame-arse effort to show how close it was to reality. Sadly, the Nemesis will go down in time as one of the great disappointments relating to the Norton marque.
The new Norton manufacturers have already done far better, by actually putting their fine-looking Commando in to production. The first one was delivered only a couple of weeks ago but already, there's one up for sale. Really want a 961 SE? Well, one fella has already put his new purchase up on eBay, for the princely sum of £26,000. An enterprising move, but despite the recent financial disasters there are still plenty of people out there with lots of it. The kind of people who can't stand waiting-lists. You may think he's mad, but if it sells he can go back on the list and wait, having essentially paid for two-thirds of the replacement, for nowt. Fair play!
BJ
Article continues below...
Advert

Enjoy more Fast Bikes reading in the monthly magazine.
Click here
to subscribe.