Several months ago I entered myself into the Thundersprint, and the prospect of racing against Chris Walker, Steve Parrish, and Danny Webb, as well as many other fast humans for whom fame has not visited, yet. For me, it was to be the first bike sport I've ever competed in.
I always intended to race the Slabby, but I thought it'd be finished well in time, and that I'd have had the chance to test it thoroughly and iron out any little niggles before race weekend. I was wrong.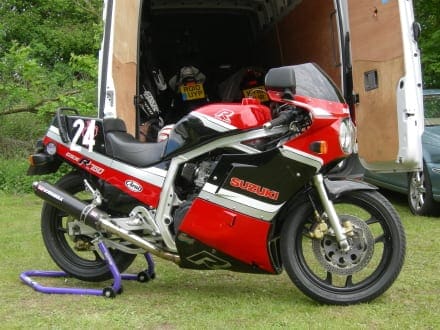 I still raced it on Sunday though.  I hadn't even started the motor for over two weeks. I'd never ridden it. It was on brand news tyres, and had brand new brake pads all round. I didn't even know if there were other gears in the 'box than first, or if the clutch – unused for ten years – would take any level of abuse.
As I lined up behind my fellow competitors I was expecting the nerves to really kick in. A brief look around revealed a crowd you'd normally be impressed to see at a BSB meeting, so I concentrated on the Tarmac, and the back of the rider in front of me – a mad man called Hanus, astride an immense CBX. Then it was my turn.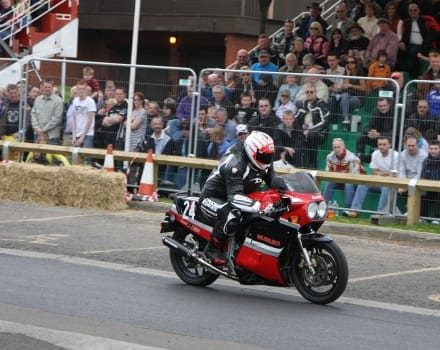 After my three circuits,  I found out I'd done a 26.59, knocking five seconds off my qualifying time.
More impressive was the Slabby. It hadn't been prepped, it wasn't ready to be ridden, let alone raced – and hadn't been ridden in ten years. In fact it'd only been started four times in ten years, all in the last two months. I'm blown away by that. Seven people tried to buy it off me on the day, and one chap even sent his wife to try and convince me after I told him 'no' at least ten times in as many minutes. What a brilliant bike.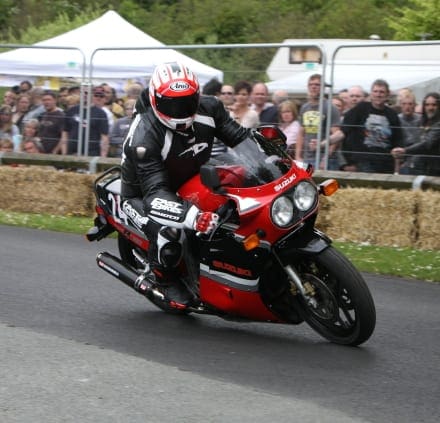 Chris Walker, by the way, caned me with a 21.87 on his Norton, and Stavros did a 24.39 on his 2010 R1. Technically, I did beat Danny Webb – but he may not have been taking it very seriously…
Moby

Enjoy more Fast Bikes reading in the monthly magazine.
Click here
to subscribe.