Rumours are being wildly flung about right now, as to who will replace Valentino on his factory M1. It started with Yuki Takahashi, currently in Moto2 with Tech Trois, being tipped as a replacement.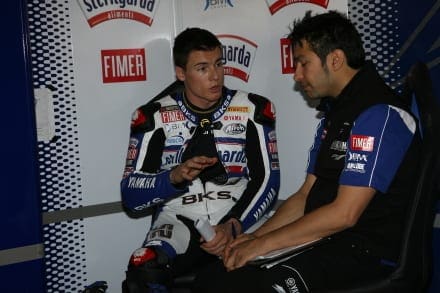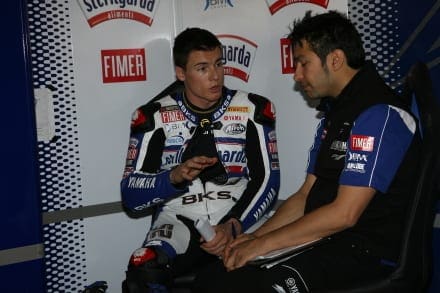 While that would seem that Colin Edwards could move across temporarily to the Fiat squad, with Yuki then taking his seat, it's highly unlikely. Yuki's got his own championship to win, and so far hasn't earned the right with Tech Trois, as he's barely finished a Moto2 race and needs the points. The other issue with Tech Trois is their sponsors probably want their riders to stay where they are, as they're paying for it.
Then there's the rookie rule, which immediately rules out Ben Spies and Cal Crutchlow. The clamour over Crutchlow having a crack is getting ridiculous, as many seem to believe he'll be whupping Jorge Lorenzo after the first practice session. He won't, and Yamaha aren't crazy enough to give him a ride after zero testing, even if they could. We'd love to see Cal in MotoGP, but now isn't the right time.
So who else does that leave? There are a couple of Yamaha test riders who are likely to fill the void, but will be at the back of the grid, guaranteed. So the smart move, the only option open to them is James Toseland. Yeah, he didn't have a great 2009 granted, but he'll be the first to put his hands up and admit as much. This means he's also determined; determined that should he ever get another chance, he'll try his hardest to make amends.
Article continues below...
Advert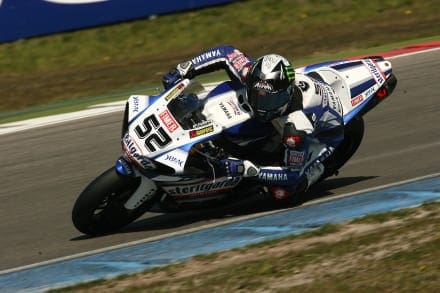 Yamaha have said they don't really want anyone else on the bike, but the fans do. How much do you think Silverstone wants a Brit onboard that bike right now? Seeing how the biggest draw is absent, and there are only three other Brits strung across the support classes, the main event holds no local interest whatsoever. Yamaha, for their own marketing purposes, should be making the best of a bad deal, and reaping as much coverage as they can. Maybe that means placing a local rider at every race, so maybe that means if JT gets the nod, it may only be for Silverstone. But, it's a new track for everyone so effectively; the odds are even for all, especially with Rossi out of play.
The only sticking point is that they not contractually obliged to replace him until Catalunya, but we can only imagine that a huge amount of pressure is being put on them right now to act. In which case, James is the only real option open to them, especially if they choose to make everyone in Britain much happier, by having one of our own to cheer on at the fastest track on the calendar. C'mon, Yamaha, give James one more chance, you know it makes sense.
Article continues below...
Advert

Enjoy more Fast Bikes reading in the monthly magazine.
Click here
to subscribe.