Two little words that would generally strike fear into any motorcyclist, leading you three points closer to having to retire your pride and joy for a lengthy stretch. This time round though it's a truly positive story, not only reinstating my faith in the blue skinned beast but also giving me open license to take as many pictures of my bike as I want.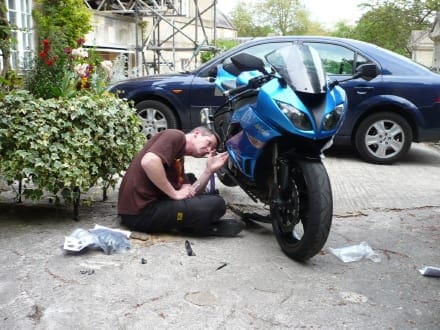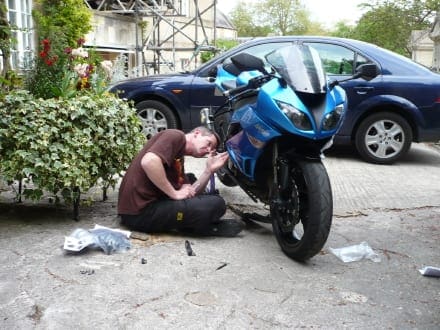 Whilst at Silverstone for the GP, I was wandering round the many stands when I asked the Mrs if I could have my camera. She reached, rummaged, drained of colour and had to admit it was gone, no longer hanging on her handbag where she had "securely" put it. A brief retracing of steps was a waste of time and looking around me there were 50,000 possible places it could be – sod it I said – its gone, and so has many awesome images I had collected from the paddock.
Three days later a call from Northampton police enquiring whether I had lost anything at the circuit. I called them stating only a camera but there was no way they would have been able to track it back to me. Apparently though, they had.
How?
Article continues below...
Advert
Well firstly it was found and handed to an officer. They took it to the cop shop and started trawling through my pictures. On discovering the number plate captured on my ZX-6R, a good 100 images back, ran it through the computer, got my details and called me up! How lucky can you be, especially if they had gone further back – they would have definitely wanted to talk to me then!
So, to whoever found the camera and handed it in – I salute you. To the officers from Northamptonshire Police whose diligence discovered my plate and looked me up – I salute you. Finally to anyone that gets it in the neck for taking endless images of their bikes a very real reason for doing it, a mere matter of security and identification if it ever gets misplaced.
Article continues below...
Advert

Enjoy more Fast Bikes reading in the monthly magazine.
Click here
to subscribe.