I was scanning around on eBay the other night looking for a winter project when the stupidity of it all struck me during one of those 'you can't afford it' moments.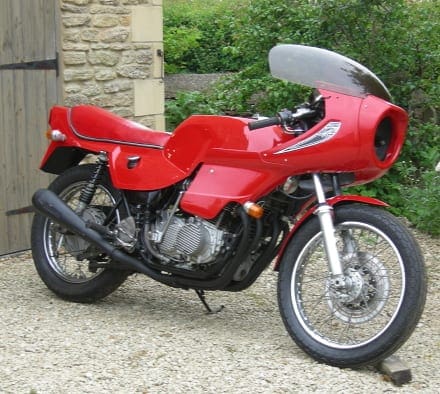 The idea of a winter project wasn't the stupid bit, it was the fact that I've not done anything with several of the bikes I've already got. Most notably, I've still not got round to doing anything of any merit with my 1975 Honda CB750 Dunstall.
It's based on a K2 CB750, and spent most of its life in Germany. It's unclear whether or not it was a Dunstall from birth, but my feeling is that it probably wasn't – or at least not in full trim – but I'm only guessing. It currently wears a full Dunstall Devastator bodykit, a Dunstall Decibel 4-2-2 exhaust system, Dunstall Rearsets, and some shite Dunstall-copy clip-ons. There's also some nice finned engine covers of unknown origin.
Everything fitted is patinated in line with the bike beneath, so I'm guessing it's all been on there for most of the 34,000kms showing on the clock. It doesn't look like it's ever been restored in any way, beyond new paint on the fairings (covering the original yellow) and is in remarkably good order on the whole, too. It's believed to have arrived on these shores about 8 years ago, after which it sat for six in someone else's garage before spending the last two in mine.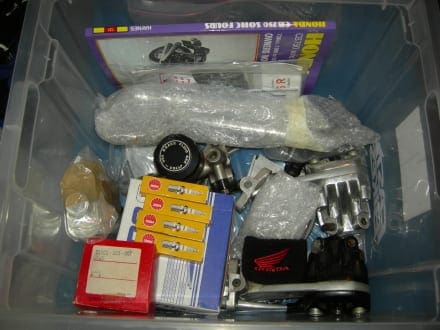 The parts box is filling up
I sporadically keep an eye out for original Dunstall bits online, and have tinkered with a few bits on it over the last two years. I got an original NOS ignition from Taiwan, and some NOS Dunstall clip-ons from Canada, along with a complete spark advancer and points plate from the US of A. I also got a Dyna S electronic ignition kit from Dynojet, which fitted with ease, and a second brake caliper from a bloke in Scotland, so I can convert it to a twin disc set-up. I also picked up a used headlamp from DK.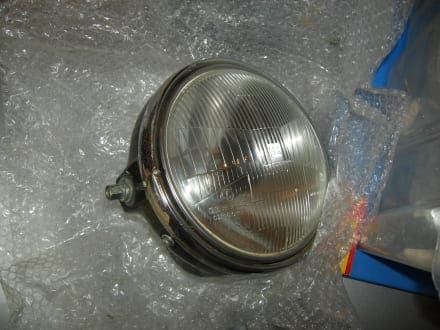 To the best of my knowledge no one had started the motor in the last eight years, so a few months back I stuck some fuel in her, connected some jump leads, and pressed the button. After a couple of seconds she burst to life, and ran remarkably well considering the carbs need a clean out and set up, and that the electronic ignition hadn't even been set.
An American Dunstall co-appreciater who runs a Dunstall resource site  (visit Scott's site HERE) also kindly sent me a spare fairing bracket the other day. It's not original, but it'll get me going for now, and keep me going until I find a Dunstall one, or can have a replica made.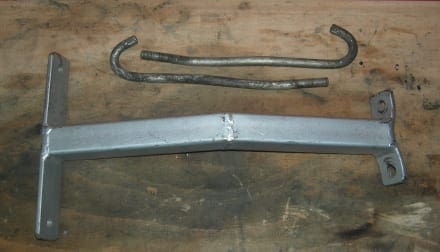 With a bit of motivation from seeing how his build is progressing, I logged on to David Silver Spares and ordered a whole host of little service items, nuts, screws and seals that I know I'll need to finish off the servicing work before I start to try and get her prepped for an MOT.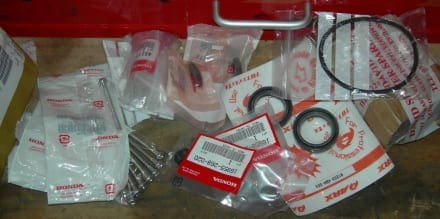 More soon I hope – and if anyone's got any Dunstall bits that need a new home, please get in touch.
Moby

Enjoy more Fast Bikes reading in the monthly magazine.
Click here
to subscribe.