Last week something momentous happened, something many have dreamed about for years. Yet, world hunger and poverty didn't end, nobody walked on water and worse still, Valentino Rossi finished his first test for Ducati way down the order in fifteenth place.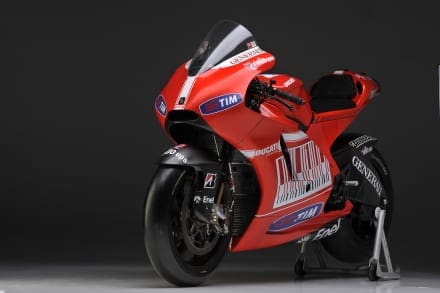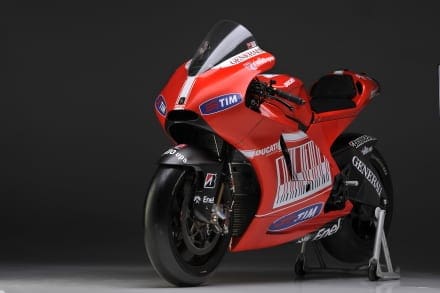 As with most things, the reality after such huge expectations bit back hard. Yes it was awesome watching live pictures of him taking to track and getting up to speed, clearly enjoying his new bike. But then over the next two days we watched him slip down the order beaten by other Ducati noobs such as Randy de Puniet, and returnee Loris Crap, sorry, Capirossi.
Vale was banned by Yamaha from making any comments until his contract expires, but maybe that was a good thing after all. The truth is that for him this was a 'bad' test, things didn't go to plan, but you have to dig deep and call in some amount of paddock contact favours to find that out. Ducati themselves, speaking on his behalf, admitted things could have been better, and that they'll need to radically change the bike to allow Rossi to be himself. Yet, with just one season of 800cc racing left, why break their backs to rebuild the bike? Randy seems to get on with it just fine. From 2011 it's back to the big litre smashers, surely that's more important?
Rossi used to have a year learning, and then a year winning, that was his trade mark before his move to Yamaha broke the cycle. We could see that cycle return, especially as he's just gone under the knife and won't even touch a motorcycle for the next three months. So, that means starting the season on the back foot, off the back of a terrible test.
However, this is Rossi we're talking about here, so we probably shouldn't worry. He's the one man in motorcycle racing you should never write off. Like, ever.
Beej
Article continues below...
Advert
See Rossi's first ride HERE

Enjoy more Fast Bikes reading in the monthly magazine.
Click here
to subscribe.