If you've got one of those new fangled Apple iPads, then we've been working hard to ensure that you've got something decent to go on it. The first of many apps that are in the pipeline has gone live on the App Store, and it's Sportsbike Legends – the Fast Bikes definitive guide to twenty-five years of the sportsbike.
We celebrate every major sportsbike that been released in the last 25 years, from the Suzuki GSX-R750 in 1985 to the BMW S 1000 RR in 2010. In between, you'll find the inside story of each important model with interviews with designers, tech specs and riding impressions. It's rammed with sportsbike goodness and a one-stop shop for everything you need to know about each model.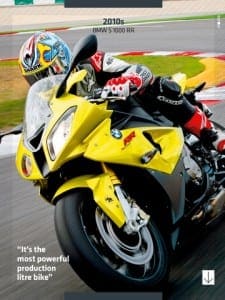 You may have seen and enjoyed the paper product that this is based on, but we've added plenty of extra content to make this a stand alone product in its own right.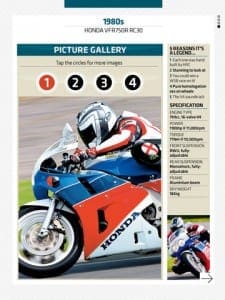 There are loads of ace interactive hot-spots and awesome swipeable full screen images that come to life on the iPad. If you're looking for the ultimate sportsbike coffee table app, then you've just found it.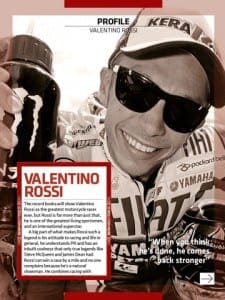 Coming in at just £2.99 (or $4.99 for all you State-siders) , it's a deal, it's a steal – well, you know the rest. For the price of a (big) cup of coffee, you'll get over 200 pages of reading material and stunning photography to drool over!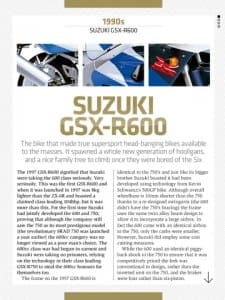 All the Brits need to head here to view the App store
And you State-siders have to go here to see it.
Enjoy, send us your feedback and watch out for more great Apps coming soon!

Enjoy more Fast Bikes reading in the monthly magazine.
Click here
to subscribe.