Having had such a fault ridden start to my racing 'career' getting a DNS (Did Not Start) in the first round it was not without some trepidation that I returned to Chavenage Farm in Tetbury for the second round of the Midwest Enduros.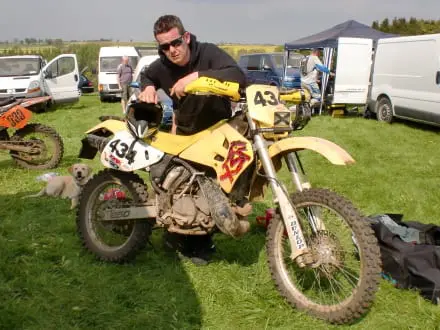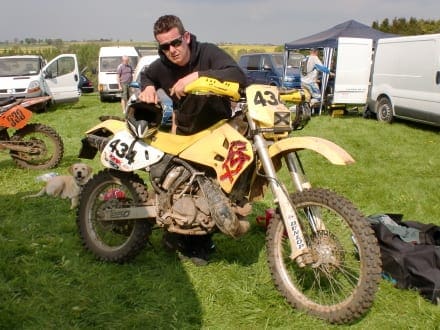 My '92 RMX250 had again been at the organisers workshop to solve the lack of power, the result being a sticking float that was flooding the engine. Once again though I had not had the time to give the bike a decent run so I entered an unfamiliar world on a bike that I had little to no experience of.
I decided from the very start, to start from the very back. The Sportsman 2T Class roared off in front of me as I sat with the Sportsman fours, this being the last group to go. Flag raised, engine kicked over first time and I was away – my dated Suzuki almost jumped out of my hand, full power felt nice. Despite this I pottered at the beginning, I was last round turn one and two and by the time we hit the open field I may aswell have been riding on a summers day on my own. I cared not a jot – my plan was not to set any land speed records, just to get used to the bike, the gear and the terrain, improve each lap and finish.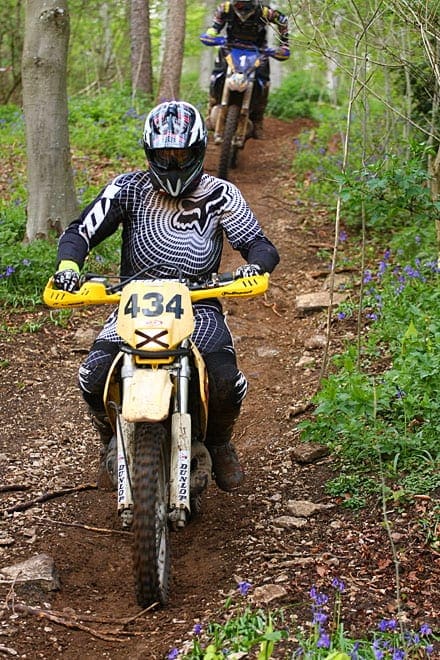 My first lap was a nightmare time wise. I was knackered half way round, stalled and couldn't start her back up for love nor money. Finally though I was away again but mindful of the quick boys coming through – they can only be described as fearless, incredibly talented and mostly half my age. At times on the first lap I was a spectator, stalled bike in hand watching these dudes fly round and waiting for my window to get out there and not hold anyone up – I may be rubbish at enduros but demonstrate impeccable manners.
Finally I started getting into a stride. The first lap was an exhausting, spirit breaking 53:21, which included a pit stop for energy drinks and gels. After this it kept getting better, this was my plan, so a 45:43 followed then a 29:19, a 30:57 (Fill up) and then my last and fastest lap – a 28:36. This was only 10 minutes slower than the best overall time of the day.  Yes that's a long time, but this was my first real event so take it as a personal victory, the fact that I wasn't last and had not joined the 17 DNF'ers on the day also gave me something to smile about.
Overall I am happy with the result, the bike has proved itself, my Dunlop Geomax 51 hoops held the ever changing terrain like glue and my gear kept me injury free. Although my brand new Fox head did make me stand out as the 'all the gear no idea' entry but I will get better, fitter and more focused to go on for the next five rounds.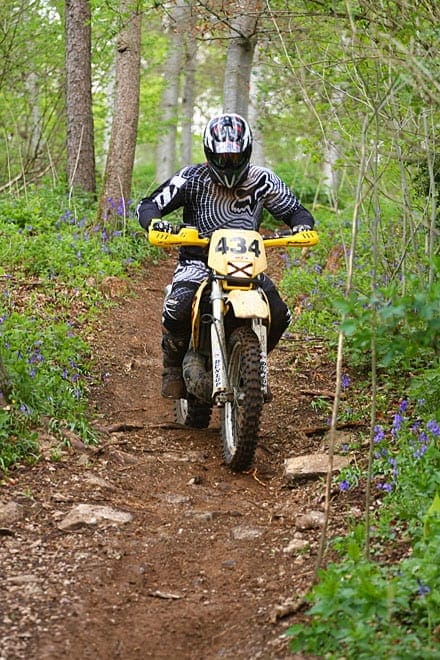 I just need to get over my liking of beer and fags, and get a blown fork seal fixed – so I'll chuck in the back of our Nissan Primastar, and whizz it over to the workshop asap to get it sorted.
Thanks to: Glenn Surry,  Jack Stringer jackstringer.co.uk for the use of his images and all the guys below:

Enjoy more Fast Bikes reading in the monthly magazine.
Click here
to subscribe.