Sitting on your arse at home for 95% of the day, injured, obviously has its negatives – Jeremy Kyle, Loose Women and Wimbledon haven't been too kind on the brain in recent weeks. Thankfully, Black Bean and Milestone have given the gaming community SBK11 – the latest in the dynasty of World Superbike console and Windows-friendly beauties, and I've been sampling the goods for an essential motorcycle fix. SBK11 features pretty much all the runners and riders in the paddock (Superbike, Supersport and even European Superstock 1000s), following the WSB travelling circus to all the circuits worldwide.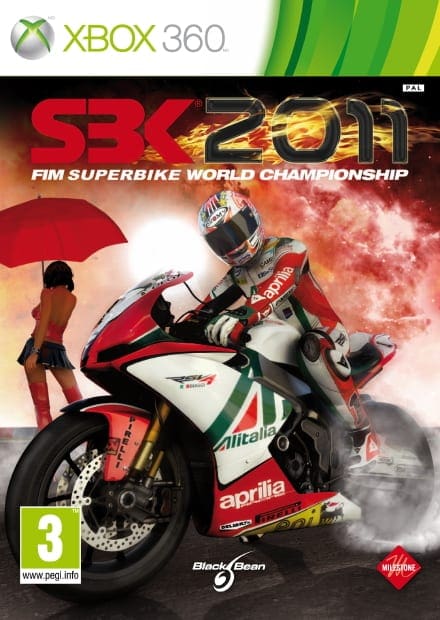 You can go straight into the deep end and select any team, rider and track for a single race weekend, choosing to participate or skip individual practice and qualifying sessions. There's also a full championship option and some challenges to try, but SBK11's main attraction is the career mode.
Starting off in Superstock with the aim of progressing into Superbike, you have the choice of competing on a 'Blade or S 1000RR, initially. You're given a season goal and, if you meet that goal, they'll be a barrage of offers from teams in Supersport and even a few stragglers in Superbike. You get eight seasons to prove your worth.
Apparently Latin lunatic, Luca Scassa, was involved in developing the gameplay and realism, and he's done a splendid job. Graphics are as good as you're going to get on a console (particularly bikes, riders and the tarmac), and super-realistic engine sounds match up to the relevant engine configurations. Plus there are all the right bangs and flames present on the overrun, and fresh rubber gets laid down through sliding. Even the bikes behave in a similar way to real life: Beemers are bloody fast, Aprilias turn quickly and the Castrol 'Blade is getting old.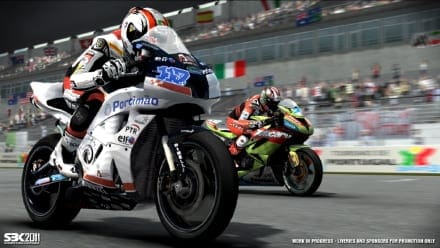 Various simulation settings provide varying realism and difficulties – full-on simulation with zero traction control and brake assist is exceptionally tricky. The medium setting provides the perfect balance between real life simulation and arcade easiness, although it takes a while to get used to the steering.
For the realists, SBK11's real asset is the in-race bike set-up. You have the option of chatting to a technician and answering questions on the bike's behaviour, before making suitable adjustments. Or you can roll the dice and change spring rate, damping settings, geometry, and gearing yourself, with every little change actually making a difference. And, if you're serious, you'll have to make changes to go quicker.
As a bonus, there's the Legends category. Complete the challenges and unlock bikes and riders from various years in WSB, from more modern times like Ben Spies and Troy Bayliss, right back to the golden years of Foggy, Greg Lavilla and Yanagawa, and their old-skool 916s and seven-fiddys.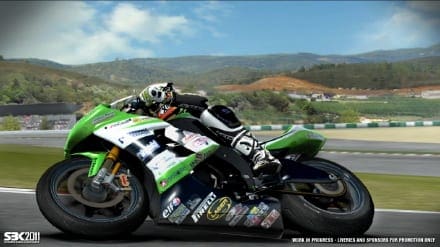 Due to my internet being as reliable as a Tory MP at a festival, the only aspect of SBK11 I haven't tested the XBOX Live performance. But no doubt it'll be impeccable. Nothing's perfect though and, if we're being pedantic from a purist's point of view, there are a few glitches to SBK11. The initial annoyance are the skinny tracks, making most of the circuits seem narrower than Cadwell Park. Ham-fisted gamers will struggle as you have to be very precise. The other is during practice and qualifying sessions when the chequered flag goes out the session immediately stops, meaning your hot lap gets canned. Yawn.
Trivial issues aside, SBK11 is simply the best bike racing game around and comes with a 9/10 rating here at FB. It also makes playing computer games at 40 acceptable.
Fagan
WIN! An XBOX360 & SBK2011 – plus WSBK tickets!

Enjoy more Fast Bikes reading in the monthly magazine.
Click here
to subscribe.