Music journalist Greg Parmley has set a new Guinness World Record for visiting 26 live music festivals across Europe in 30 days riding the new DOHC boxer-engined BMW R 1200 R.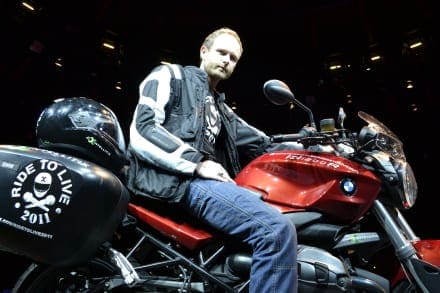 Starting at Glastonbury on 24 June, Greg traveled 5,500 miles through 13 European countries and saw over 150 bands playing live, including Queens of the Stone Age, Elbow and Slash, before returning to London 30 days later, right on schedule for the High Voltage festival.
Thankfully it wasn't even his own bike – Greg approached BMW Motorrad UK, who backed his unique challenge, who arranged both the bike and a selection of BMW Rider Equipment and Accessories suitable for the varied weather conditions Greg expected to experience on this epic trip. While BMW Motorrad were the first to get excited about the record attempt, Greg soon had thousands of music and motorcycle fans following his trip by blogging for the Daily Telegraph, and through his Ride to Live Facebook page (www.facebook.com/RidetoLive2011),
From Glastonbury, Greg journeyed to three Belgian festivals, including the country's largest event 'Rock Werchter'. This was followed by three more in Germany, including the nation's biggest reggae gathering. The Czech Republic was next, followed by a 500-mile detour into Poland to see French star Manu Chao, and then onto Slovakia.
"I had a slight problem in Slovakia, in that I took everything I wasn't wearing to a launderette to be washed, but then completely forgot about my clothes and went to Hungary. Fortunately, underwear isn't so pricey there!"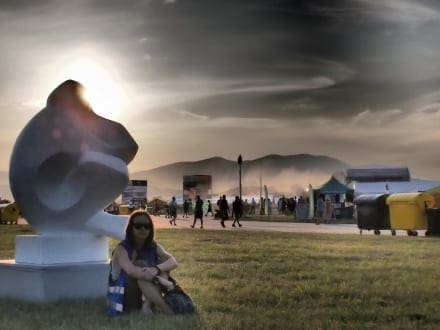 From Hungary, Serbia's renowned 'Exit Festival' was next, then festivals in Slovenia and Croatia before an overnight ferry to Italy for some jazz. Next up was a ride through the Alps to Switzerland for a mad dash around five events in just five days. Greg finished back in London four days later at the 'High Voltage' festival, celebrating by watching former Guns N' Roses guitarist Slash performing.
Since returning to London, and with a Guinness World Record certificate on its way, Greg has been editing a film of his trip.
"I know I've crammed a few years of festival going into a short space of time, but it hasn't dampened my love of music in the slightest. The whole trip was a phenomenal adventure from start to finish, and the support from BMW Motorrad was simply outstanding. The big question now is how to follow it up next summer!"
To find out more about Greg's Guinness World Record holding trip, visit his Facebook page, which includes videos and blog updates.

Enjoy more Fast Bikes reading in the monthly magazine.
Click here
to subscribe.