We're very sad to have to confirm that James Toseland has announced his retirement from professional motorcycle racing with immediate effect.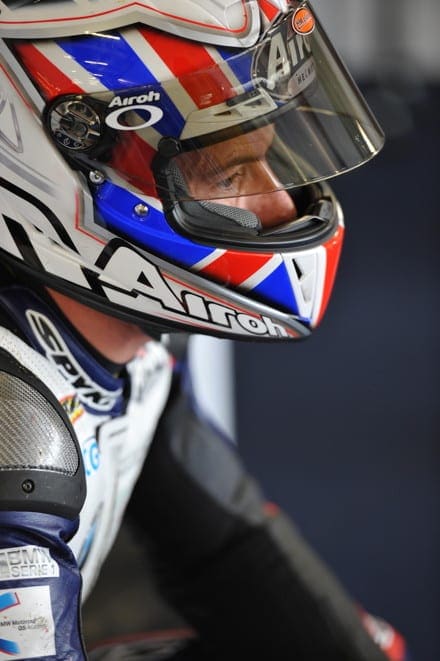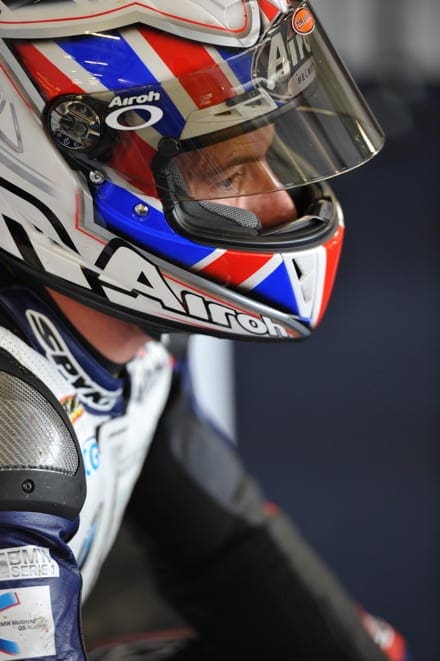 The double World Superbike Champion took the difficult decision after advice from his Consultant Orthopaedic Surgeon, Mike Hayton, yesterday. The visit confirmed Toseland's worst fears that the damage sustained to his right wrist during a testing crash at Aragon earlier this year is irreparable.
The restricted range of movement in his right wrist has made it almost impossible to operate a the throttle properly and negotiate right hand turns. The unexpectedly premature end to what has been an outstanding career has understandably been extremely upsetting for JT, who has tried everything possible to make a full return to racing.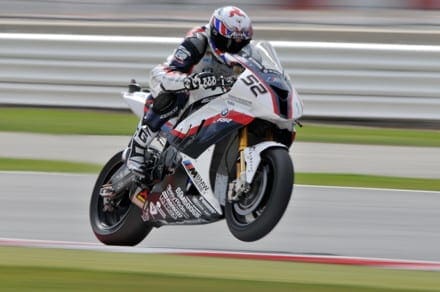 Consultant Mike Hayton said: "JT has shown dedication and determination in our aim to recover the best possible function in his right wrist. We acted quickly to repair the damage with surgery and rehabilitation and, initially, believed that this had gone well, but we had also been clear from the outset that this was a potentially career-threatening and devastating injury
"While his approach to recovery has been admirable and he has continued to make good progress, he has not recovered enough range of movement in the right wrist to continue as an elite motorcyclist. We had a difficult discussion on his future career, in which he showed a true sense of professionalism and an unselfish approach to making way for young, talented riders. To work with athletes like JT is a privilege and makes us do what we do."
James added: "2011 has been a tough year for me and this week has been one of the most difficult of my life, but advice from professionals has made it clear that my crash at Aragon has left me with a permanent disability, which means that I will never again be able to ride competently at this level.
"While that's hard to hear, I have to place the emphasis on the safety of other riders in the paddock as well as myself and I realise that it's not fair to occupy a World Superbike seat with a team as professional as BMW Motorrad Italia when there are fit and talented riders available who are desperate for this type of opportunity.
"I've been extremely fortunate to have enjoyed a long and successful career doing something I love and I'm really grateful for that. I've been lucky enough to bounce back from serious injuries in the past and I've had the support of a great family, brilliant friends and a fantastic fanbase to see me through the highs and lows. I'd like to thank the BMW Motorrad Italia team for their suport and understanding and all of the personal sponsors who have remained loyal to me, including MMCG, Henderson and Bennetts.
"I hope that the team can find a replacement who is able to do justice to the bike and the people working on it. I hadn't expected my retirement to come at this time or in this way and I'm extremely sad to be leaving racing behind, but I still have the memories of the amazing opportunities and success that this career has provided me with."
Andrea Buzzoni, Project Director of BMW Motorrad Italia Superbike Team and Director of BMW Motorrad Italia, added  "I'm personally very sorry about James' retirement. I had the opportunity to meet James this year and get to know him and I could appreciate his professionalis asnd especially his human qualities in such a difficult year. I want to thank James for his behaviour, his beautiful and transparent personality and his kindness and professionalism. In racing there are lots of fast riders, but James joins together rider talent and a great humanity. He's an excellet rider – a champion – and a very good and positive person. Thank you James!"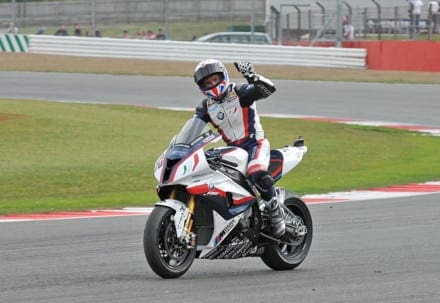 James Toseland career history
Doncaster-born JT began his racing career in Trials in 1989, aged just nine and spent four years honing his craft
In 1992, he earned the title of Best Newcomer in the Inter 100cc Youth Series and one year later retired from motocross to focus on road racing
1994 heralded the beginning of a long and successful road racing career, which started in the British 125cc class
One year later in 1995, he was crowned Junior Road Race Champion
By 1997, JT had won the British Honda CB500 Cup and finished 3rd in the British Supersport Championship
This made way for his big break at the tender age of 17, when he was chosen by Castrol Honda to ride the CBR600 in the 1998 World Supersport series.
Over the next two seasons, James finished 18th and 11th overall before returning to Britain to ride in the 2000 British Superbike Championship.
2000 was a difficult year, with JT missing almost half the season through injury and suffering the tragic loss of team-mate, the Yorkshireman finished 12th
He was quickly snapped-up by GSE Racing for its 2001 World Superbike campaign and finished an impressive 13th place, including sixth at Brands Hatch.
In only his second year in World Superbikes, he made his name as a regular top-six finisher and scored his first-ever podium finish at Assen.
In 2003, he ended fellow Brit Hodgson's winning streak with an impressive win at Oschersleben and earned his first pole position in the final round at Magny-Cours.
An extraordinary 2004 season with Ducati followed, with James making the history books as the youngest-ever World Superbike Champion at just 23 years old.
Despite a relatively tough 2005 season with the Ducati team – when he finished fourth overall – James bounced back in 2006 to take second position overall with Winston Ten Kate Honda.
2007 heralded his seventh consecutive year as a permanent fixture on the Superbike grid – this time with HANNspree Ten Kate Honda. After a thrilling season of racing, James once again lifted the World Superbike crown, with a winning margin of just two points over Noriyuki Haga.
His racing success brought about a nomination for BBC Sports Personality of the Year, in which he finished 4th after impressing the nation with a live piano solo
2008 saw the two-time WSBK champion make the step up to MotoGP with Tech 3 Yamaha. James managed to secure 11th position overall in the championship standings, claiming 9 top ten finishes.
After a difficult second year in MotoGP, JT returned to WSBK for 2010 with Yamaha and remained in the series this year with a switch to the BMW Motorrad Italia team.

Enjoy more Fast Bikes reading in the monthly magazine.
Click here
to subscribe.