Yamaha has released first images of their new 2012 anniversary colour schemes, which sees the iconic 'speedblock' graphics making their way on to pretty much the entire range, while the YZF-R1 also gets a bit of a face lift, and a new electronics package which includes traction control.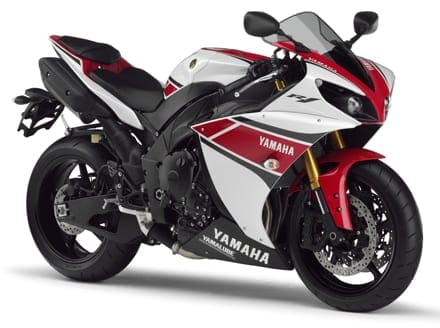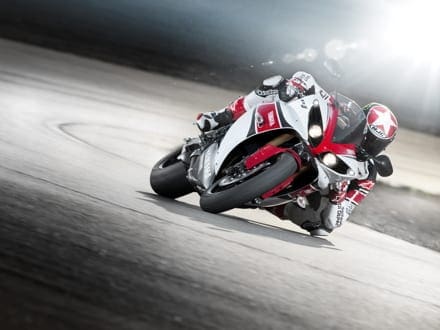 The R1's 6-mode Traction Control System
The new TCS constantly monitors sensors in the front and rear wheels, and when any rear wheel spinning is detected the system alerts the ECU which instantaneously adjusts the degree of throttle opening, fuel injection volume and ignition timing. With six settings plus an 'off' mode (thank you Yamaha), the R1's new TCS can be adjusted to suit different riders and conditions.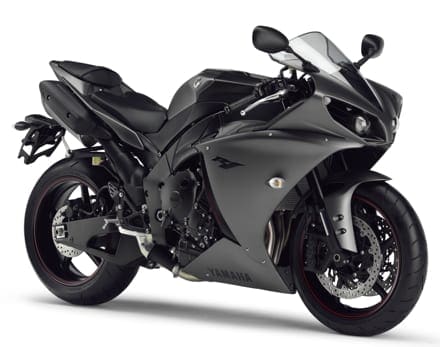 Optimised ECU
The R1's ECU has also been remapped, altering the YCC-T (Yamaha Chip Controlled Throttle), as well as the fuel injection volume and the ignition timing, to improve low to mid-range controllability and 'out-of-the-hole' performance – which should improve acceleration out of slow corners, and better roll-on acceleration when overtaking.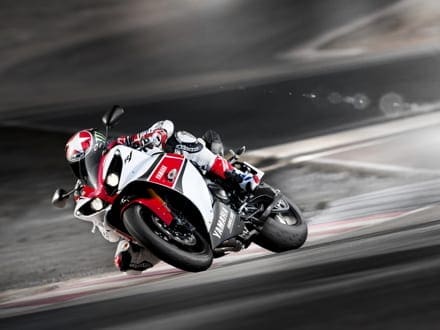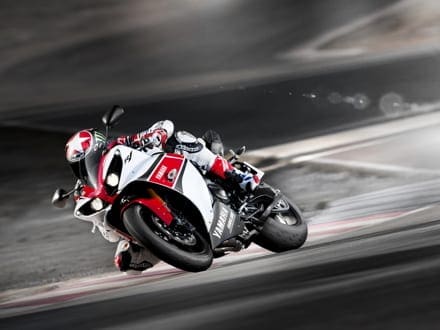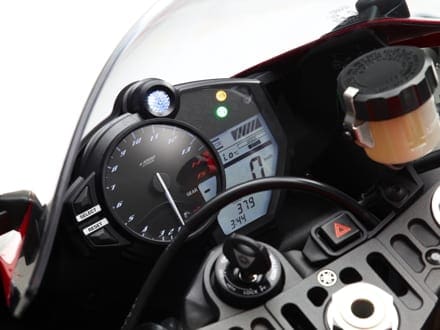 And there's more…
The top yoke has been machined to look like the M1's, and the footrests have been redesigned to give better grip and feel, while the front cowl has received an update to give it 'a more menacing 'glare', and improved aerodynamics. Compared to the existing model, the section beneath the two 'eyes' of the headlights has been opened out. The central nose portion of the cowl sits higher than the existing model, and the surfaces either side of the nose portion have been reshaped, as have the end cans to try and reduce the bulky ugliness we've been subjected to since 2009.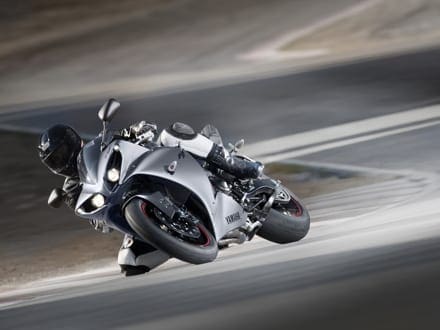 Whether any of these minor changes are enough to inspire some buying activity is rather questionable – but at least it's got more to shout about than the R6, which appears to be getting no upgrades at all for 2012 – bar some new colours.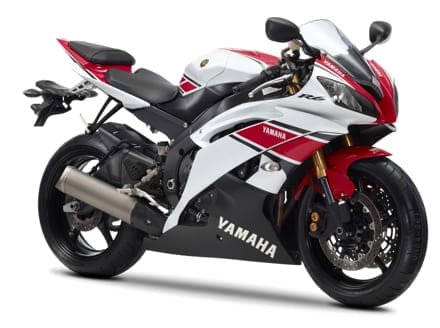 2012 YZF-R6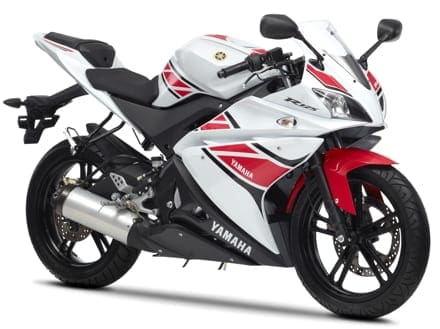 2012 YZF-R125

Enjoy more Fast Bikes reading in the monthly magazine.
Click here
to subscribe.