SMR Performance rider Ian Hutchinson has been back on track for the first time since the British Supersport accident at Silverstone that broke his left leg so badly he was forced to watch from the sidelines all year, missing the 2011 TT Races after his historic five victories in 2010.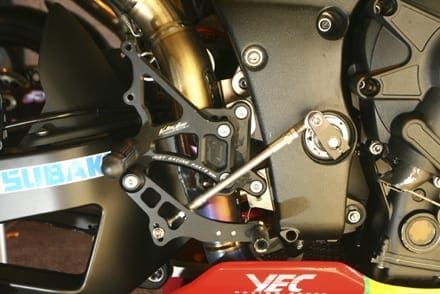 The eight-time Isle of Man TT winner rode a Swan Yamaha R1 with a specially constructed gear-shift system, which allows the him to use a right foot gear change. The system, built by SMR Performance, uses a shaft from the right side of the bike, which goes through the swingarm pivot and connects to a knuckle, which then joins the left-mounted quickshifter as usual. Hutchinson had no problem with it but had the left-mounted rear brake disconnected while he waits for a thumb-brake to be installed. Now that's determination for you.
"I was so excited last night, I couldn't sleep and I was watching the footage from Le Mans at gone midnight. Being on the track felt surprisingly good to be honest. It's a bit strange but after a couple of laps you're soon back into it," said Hutchinson.
"It wasn't like I expected to be missing apexes or anything like that and you don't forget what you've spent all that time learning. Obviously, I'm not pushing hard and getting on the throttle early but I've got some good lines and really enjoying being back out there.
The gearbox is quite easy actually, it's still in race-shift and I've not got it wrong yet but I did go for the back brake over the mountain but then remembered it isn't there. I need to get a thumb brake on it as I am used to that on a Superbike, which will stop me thinking about it.
"My leg feels really good, I've got another operation on it later this week to try and release some scar tissue to get my ankle working again. I'm still having physio but it's looking good for Macau in November. We will swap the gearshift back if the operation is a success but I'm not going to stop racing because I have to use the right side to change gears."
Go Hutchy!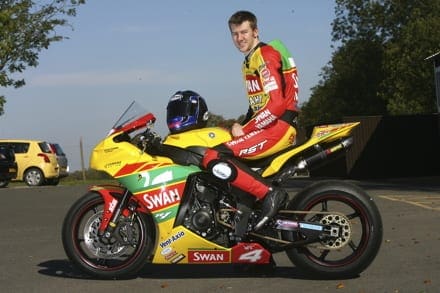 Enjoy more Fast Bikes reading in the monthly magazine.
Click here
to subscribe.