Where do we start? This weekend's wrap-up race for the 2011 season is going to be a highly charged affair – all for the wrong reasons. The death of Marco Simoncelli has cast a massive shadow over the event, but racing goes on – as would be Super Sic's wishes. So where do we start?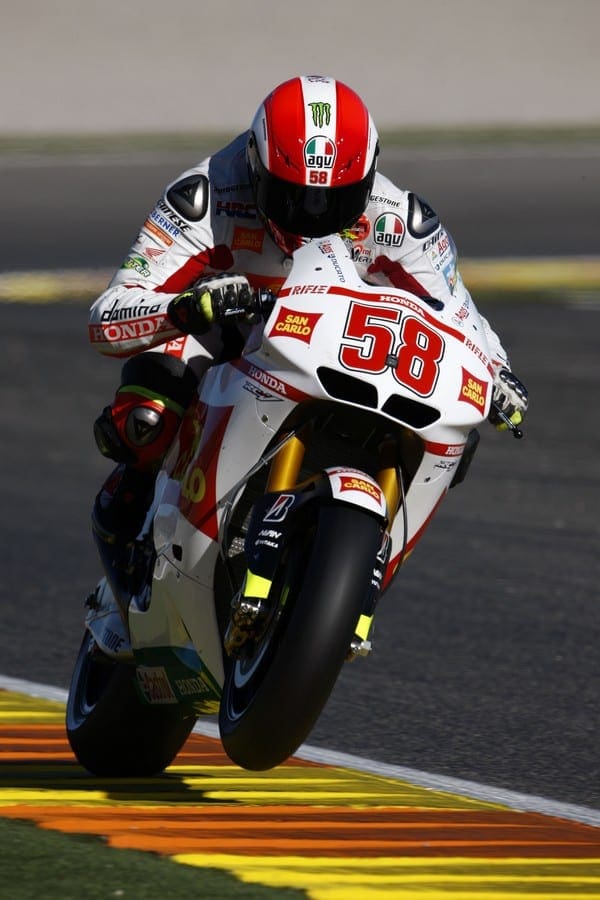 The MotoGP event marks the end of the 800s era – and good riddance we say. The electronics arms race was matched by an ever increasing reliance on uber-technical solutions that put MotoGP beyond the reach of all but the elite. Formula One is now more interesting than this racing – and indictments don't get much more damning than this. Lorenzo won't be racing, replaced by Yamaha tester Kakasuga, who will have American Josh Hayes to try and beat – as the AMA champ has landed Colin Edwards' ride while he recovers from his Malaysia injuries.
Hiroshi Aoyama won't do a Sete Gibernau and win the race for his fallen team-mate (as the Spaniard did after Daijiro Kato's death in 2003. Instead, Casey Stoner or Dani Pedrosa will win, pulling the curtain on one of the dullest season's of racing ever. Honda should be congratulated for spending the most amount of money on its bikes and being clever enough to see Casey Stoner's obvious potential. Well done Livio Suppo and all the engineers.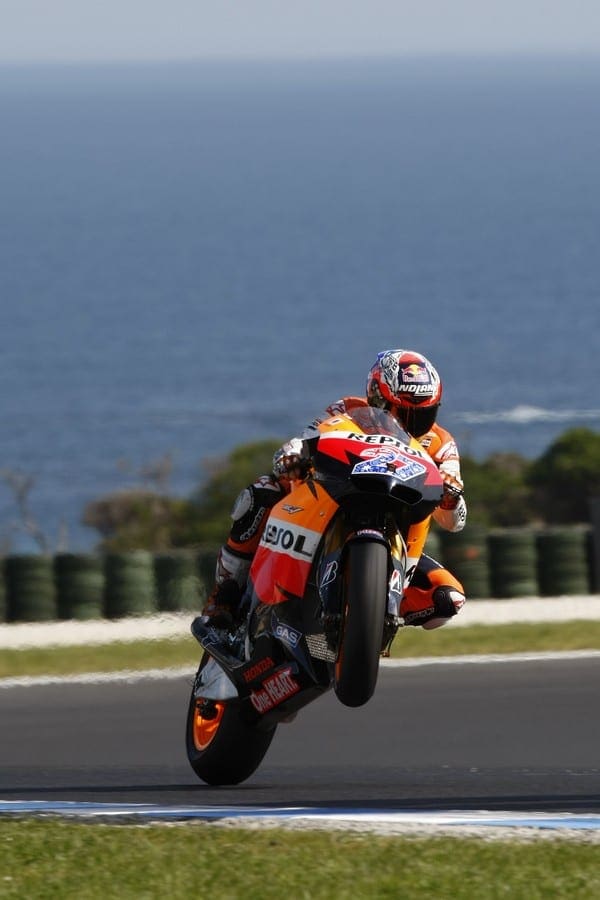 The race will also be Loris Capirossi's last. I maintain Capirossi had it in him to win the 2005 championship until he had his massive crash in 2006. He's a great character and the paddock will miss him, but hey, life goes on. But who else will Valencia mean the end of the road. Suzuki hasn't said what it's plans for 2012 are, and no news needn't be good news on this front. Why delay the announcement of something that's happening?
There are other races happening, of course. Moto2 seems to be wrapped up now that Marc Marquez is all but ruled out, still suffering from blurred vision from his crash in Malaysia. This means the Stefan Bradl will become the sophomore Moto2 champion – and who can argue he doesn't deserve it. Bradley Smith will race, having recovered from injury, hoping to repeat his win from last year in the 125 class, while we hope to see a strong finish to the year from mag favourite, Scott Redding.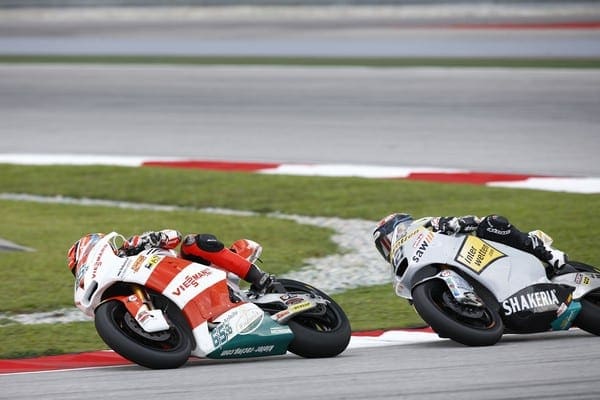 So it's the last 125cc race that will have most riding on it. The last ever world championship two stroke race will pit Nico Terol and Johann Zarco, but with a 20-point cushion the race really is Terol's to lose.
So those are the main plots, but of course the abiding issue will be remembering Marco Simoncelli, and what finer way of doing this than a symphony of bikes revving their heads off for a minute. This will be held before the 125 race, so if you can join them, pay your respects and join in – the neighbours can go to hell!

Enjoy more Fast Bikes reading in the monthly magazine.
Click here
to subscribe.