Who remembers being glued to their screen last year, trying to glimpse the first sight of Valentino Rossi on his need Ducati machine. Well, a year on and no-one seems to care that much, after a real annus horribilis for the team.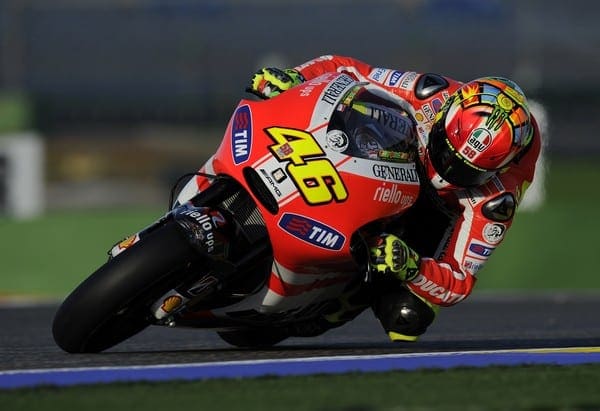 One podium is a shocking return on the multi million pound investment in Rossi, although this is the sum total of Ducati's efforts over the last two years if you take Casey Stoner's efforts out of the equation – so maybe this is a reflection of the bike's performance.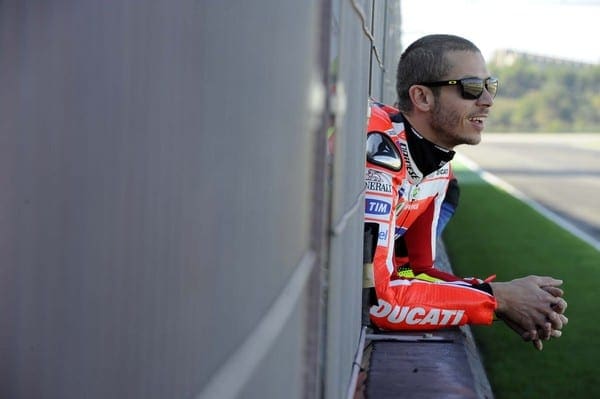 There's certainly no live web feed from this year's Valencia test, no coverage on BBC's red button and no rush to see what Rossi and the bike will do. But this is the important year. Rossi, Burgess and Co couldn't really do much with the bike during the season, stymied by inherent design issues and a degree of stubbornness on Ducati's part. And let's not forget that Honda and Casey Stoner did an absolutely top job throughout 2010. But this year should be different.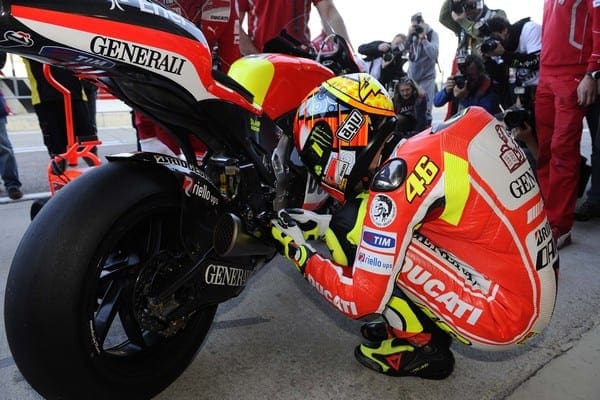 Article continues below...
Advert
The latest incarnation of the machine has ditched the carbon frame in favour of a more conventional aluminium twin beam to house the new 1000cc v-four motor. But beyond that, there's not much more we can add to the technical details of the machine. It's already had run outs at Mugello and Jerez, but the work starts in earnest now.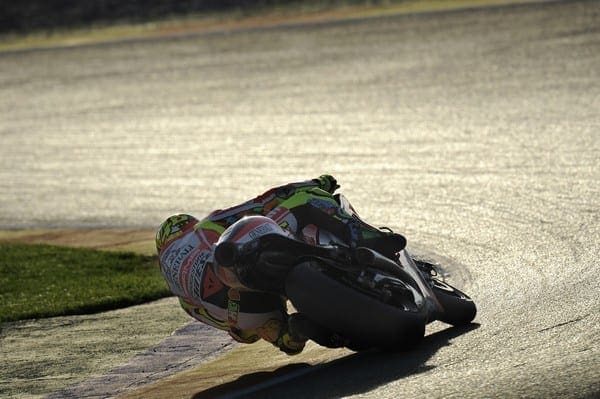 Here's what the protaganists (or not in the case of Nicky Hayden who broke his wrist in the race crash on Sunday) had to offer on the Valencia test.
Article continues below...
Advert
Valentino Rossi: "This bike is nicer to ride than the 800, even if we're only just starting our work. You can say that it's improved in some respects, while in others, it's very similar to the other bike, but that's exactly what we expected. We know we're doing preparatory work for the bike that we'll use in the 2012 winter tests, which are very important. The engine seems to be pretty good already. It's fast, although I never really found myself with the others to do a direct comparison. On the other hand, I'm a little slower in mid-corner, and we also have to try to improve rear grip because for now, we're not able to get the power to the ground and take full advantage of it. But it's not bad for a first taste, and the really important thing is that we can work more freely, changing the bike's balance, the weight distribution, the measurements, and whatever we need as we prepare for the important next three months of work."

Enjoy more Fast Bikes reading in the monthly magazine.
Click here
to subscribe.