Its the final round of the Midwest Enduro's this Sunday which brings a close to my first ever race season as a competitor. I use the word "competitor" loosely as to date there have been six rounds at which I have achieved two finishes, two no shows one DNF (Did Not Finish) and one DNS (Did Not Start). But its been good. Properly good.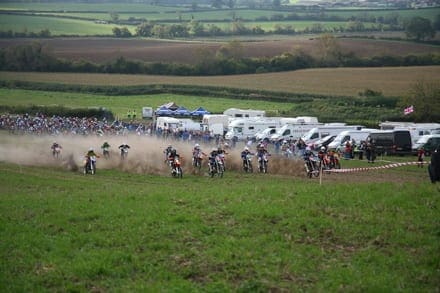 I started the season by purchasing a 1992 RMX 250s from Rootsy, had it built, then rebuilt after the first round debacle of the engine continually flooding and finally finishing my first ever three hour enduro in the second round – knackered – elated and desperate to blog what I saw as an enormous personal success. The bike spent more time in the back of our Primastar than it did in the mud at the beginning of the year.
This all came tumbling down though on the 19th July, my first wet round at Cley Hill bought all of false optimism hurtling down with a severe bump. The weekend started productively enough – Beaky Saunders and I walked the 12km course on the Saturday to prepare for the following day, it was wet – real wet – but hopes were that the properly spirited riders in front of me would fling all of the damp shit up before I bumbled my way through. It was not to be.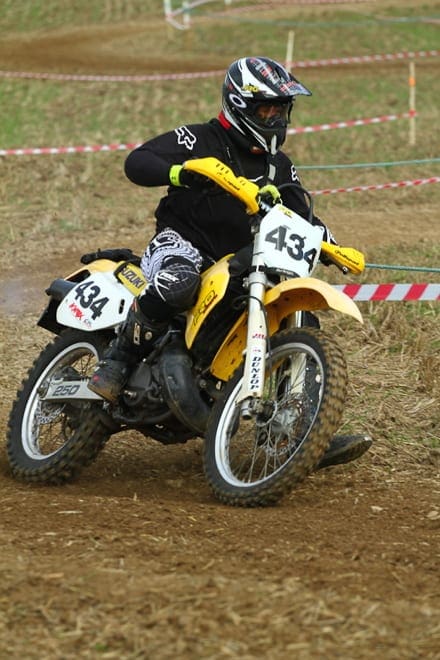 I am not ashamed to say that that 3rd round broke me completely. I was off every 20 yards, slipping my way round all over the place – my tyres collecting mud meant I may aswell have been on slicks, I was just not getting the speed up to spin the mud off the wheels. I ate dirt – time after time after time – after only one lap I gave up – having dragged the bike up out of ditch after ditch I didn't have the energy to kick start her. Even three cans of Red Bull had no effect.
As heart broken as I was I took solace in the fact that I was not the only one to crack under such adversity. Glenn (my brother in law who initially laid down this gauntlet of enduro racing) faltered after a single lap too, Beaky however flew round like a proper pro. "You need to Man up – Find your inner grit and get on with it" was his advice. He was absolutely right – I have put too much into this to quit, but believe me I almost did.
The next two rounds passed on Sundays I could not make. But on October the 16th Chickwell Farm gave me the opportunity to start again, perfect weather, brilliant course and a renewed optimism for me. For this round I had removed my head light and fitted a number plate which hid the age of the bike to an extent, prepared for the warm conditions with a Kriega Hydro pack on my back and kept repeating – Man Up, just Man up. I flew round, getting faster all of the time and enjoying it thoroughly. Over the course of three hours I got round 11 times, my fastest lap was 12:30 – some two and a half minutes off of my first lap which you have to be happy with.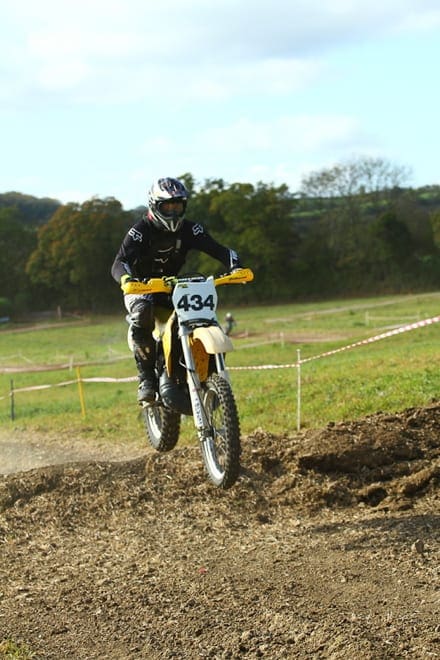 I did get absolutely shattered at the two hour mark mind and started making mistakes, I hit logs at the wrong angle, head planted over the bars across a couple of whoops and planted my foot so convincingly at one point that my boot went under my back wheel. This was beautifully captured by resident photographer Jack Stinger – and a great advert for my Sidi Crossfires – no shame in this name drop – they properly saved me from a broken ankle.
So onward to Ford on Sunday. This is promising to be a hard one, wet and cold and pretty unforgiving. Glenn's work commitments and Beaky having mechanical issues sees me tackling the final round alone but I have a lot to prove to myself. In the end I have excuses – I have never done this before, I am 37 years old and most competitors appear to be younger than my 19 year old bike. But the rest of the riders help you along the way and its all done in a fabulous spirit.
Will let you know how Sunday goes, if I am limping round Motorcycle Live then you know why – its time for me to man up again.
Visit the Midwest Racing website for more info about the series.
Thanks to Jack Stringer for the use of his images.
Charlie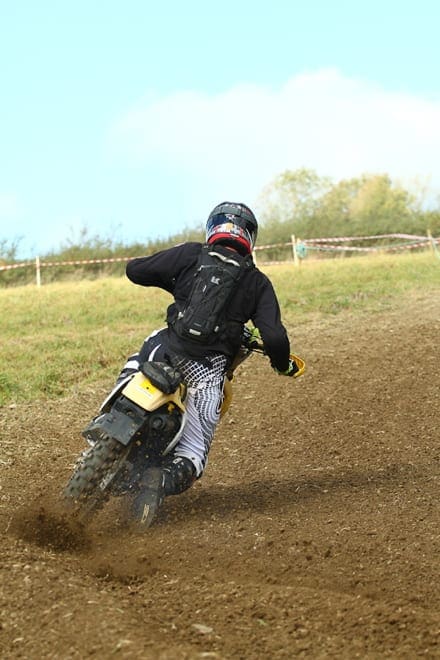 Enjoy more Fast Bikes reading in the monthly magazine.
Click here
to subscribe.