It's not often that we go out of our way to lavish praise on a product – but when they deserve it as much as these Kriega rucksacks do, it would be rude not to.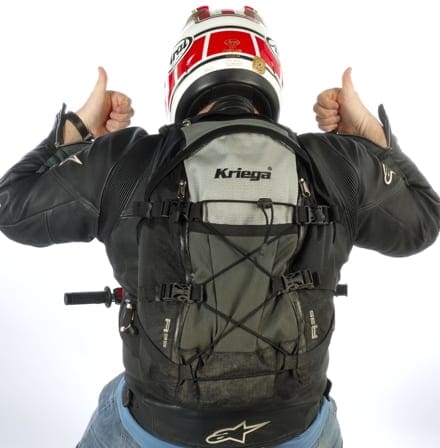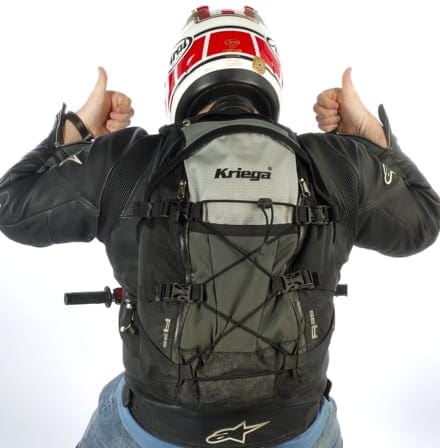 I've been using a Kriega R35 for the last 6 years as my only everyday bit of luggage. It's been half empty most days, stuffed to bursting point on the rest, and occasionally borne the extra merits of a US-10 or US-20 expansion pack. It's been out in all weathers, all through the year, and I've conservatively estimated that it's covered 125,000 miles strapped to my bulk. In all that time, distance, and abuse, it's never let me down in any way. OK, so it's not properly waterproof, but with a US-19 dry liner, your kit stays dry even if you end up in a lake.  The general wear and tear of use has resulted in nothing more than a slighly furry bit of velcro on the front closure, and , er, nothing else of note. It's incredible really.
With the average biker covering about 3,300 miles per year – and assuming Mr Average wore one of these every day – it would still be going strong after 37 years! Even for a Fast Bikes reader (who averages just under 6,000 miles per year) it'll last over 20 years.  I'd honestly be surprised if mine lasted less than the same distance again.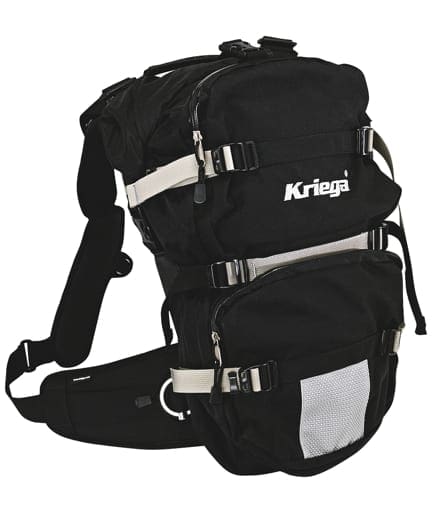 Nonetheless, I've opted for a new version to try and repeat the mileage. The R30 has a 100% waterproof main body with a six-point pack compression, and an innovative Quadloc harness – so once you've set the strap lengths, you just click in and out of it. There are two water-resistant outer zipped pockets and, as the name suggests, a 30 litre capacity.  It comes with an amazing 10 year guarantee, and accepts the same optional 5 or 10 litre waterproof add-ons as the R35. I've been using it for about 8 weeks now, and have nothing but praise so far. I'll give you a like-for-like update in 123,000 miles…
Article continues below...
Advert
The R30 is £129.00, the R35 is £115.00 – check them out, and the rest of the range, at the Kriega website.
Moby
Article continues below...
Advert

Enjoy more Fast Bikes reading in the monthly magazine.
Click here
to subscribe.