The new 2012 Suzuki GSX-R1000 admittedly looks an awful lot like the 2011 Suzuki GSX-R1000. And after a day spent at Homestead Speedway in Florida, it's true to say that the 2012 Suzuki GSX-R1000 goes an awful lot like the 2011 Suzuki GSX-R1000.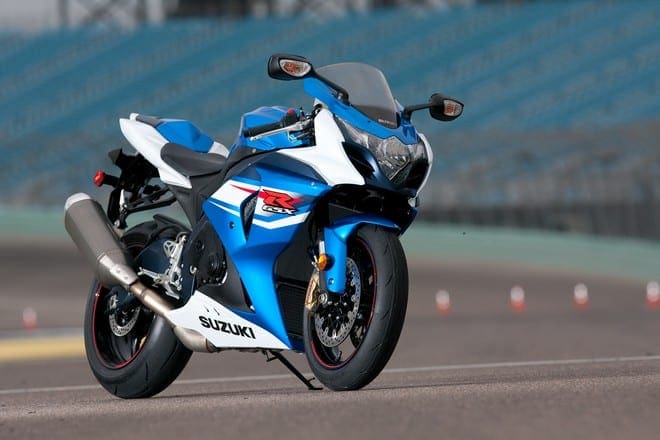 That's because the 2012 bike has had only a cursory revision, with the engine producing the same peak power and torque, the chassis remaining unchanged, only slight tweaks to the front suspension and a new set of brakes. The motor's changes have plumped the midrange (and improved economy) – although the biggest visual change is to the exhaust system – which is now back to a single muffler design.
This change has lopped weight off obviously, as have other small changes, so a slight revision in front preload has rebalanced the machine. New Brembo Monoblocs (and thinner discs) as seen on the smaller GSX-Rs are set to cure the big Suzuki's long standing nemesis – braking.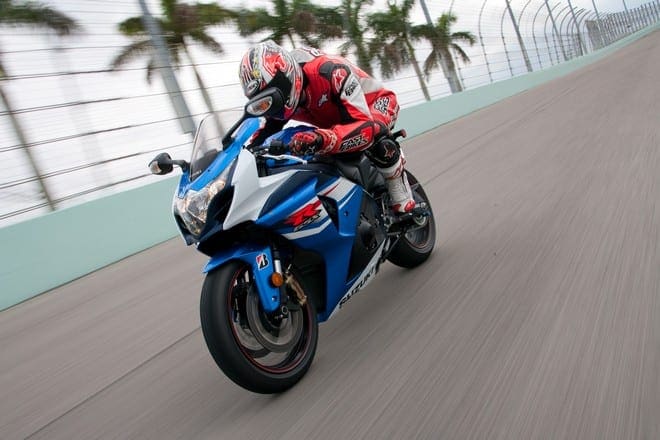 The stock bike comes on the new Bridgestone S20 tyres, but for the track a set of the Japanese firm's R10s was stuck on. With damp patches in the morning session, it took some time to trust the track – especially with concrete patches on the approach and exits of apexes – but they soon stepped up to the plate to deliver their now known ability.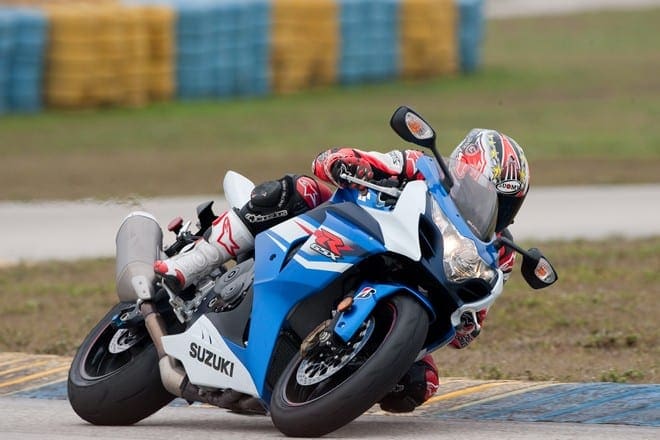 And on this rubber the GSX-R danced a merry dance – proving that while the old Gixer languished towards the back of the litre pack, it still needs to be considered. It may not have the most power, it may not look radically different, it may not boast traction control, but the new 2012 GSX-R1000 is still hugely capable, ridiculously quick and supremely capable – as it's always been.
Check out what John Reynolds has to say about the GSX-R1000 here
http://www.youtube.com/watch?v=BCxar0P6OVU
And there's more about the 2012 Suzuki GSX-R1000 here

Enjoy more Fast Bikes reading in the monthly magazine.
Click here
to subscribe.