You can be forgiven for thinking that working in the motorcycle press gives you access to some of the most amazing 'money can't buy experiences' and it has to be admitted that there are occasions when you have to pinch yourself. Last year one of my most treasured days for me was, you will be pleased to know an experience you could buy – World Superbikes at Silverstone as part of the Kawasaki Riders Club.
The member benefits for the club at a BSB round are pretty comprehensive, whether it's the free helmet and leather storage, breakfast in the MSS Kawasaki hospitality or the tour of the MSS garage you quickly get the value out of your annual membership fee of £30.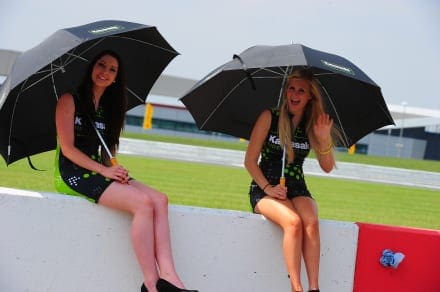 But it's definitely the World Superbikes where you membership just pays for itself in a single day. Your entrance fee to Silverstone via the club this year is £35 for raceday and includes your exclusive parking, breakfast, lunch and hospitality all day. Regular Kawasaki heroes will be present over the course of the day and will also include Sunday's victorious rider at Monza – Tom Sykes who will not only be there to answer your questions but will also join you in taking a ride around Silverstone's Circuit on a Kawasaki only parade lap. Joining him will be another victor from the weekend – Chris Walker.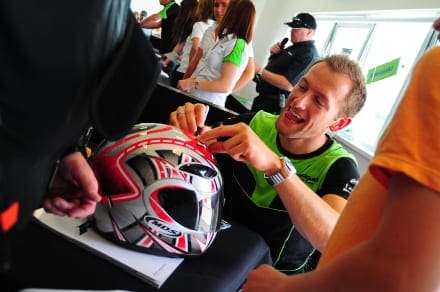 This is a fabulous opportunity to ride in front of the thousands of visitors to Silverstone for the race on the 5th of August. Kawasaki are also offering you the opportunity to share your membership with friends, two friends can join you for the first time at £45 per person which cannot fail to make you a hero for the day.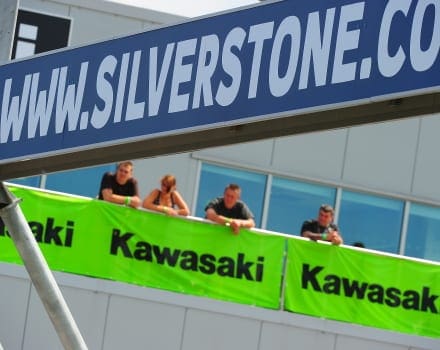 This was the only way I used my membership last year but will be using it more fully this year with discounted track days via focused events and for Chris Walker's race school.
For more information check out the Kawasaki Riders Club website, see you at Silverstone?
Charlie (yes, I'm a member – and yes, I did pay for my membership!)

Enjoy more Fast Bikes reading in the monthly magazine.
Click here
to subscribe.