The worst kept secret in history has now been officially confirmed: Marc Marquez will replace the retiring Casey Stoner in the Repsol Honda MotoGP squad in 2013 – alongside Dani Pedrosa.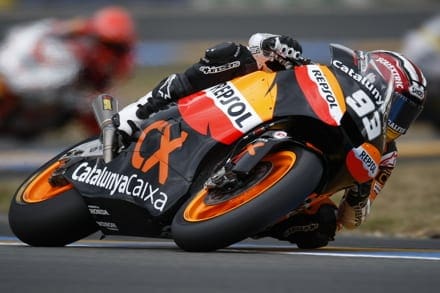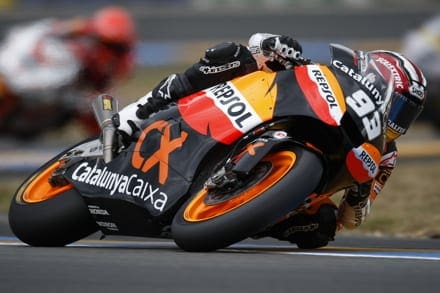 Pedrosa's contract – which has been continuous since his debut in the World Championship back in 2001 – will be extended, with the Spaniard clearly hoping to reward HRC with the championship in 2012 to stamp his authority going into 2013.
Fast Bikes, along with pretty much everyone else, firmly believes that Marc Márquez, born on 17th of February 1993, is 'the next Rossi / Stoner / Lorenzo' (delete according to your preference), and he will make his debut on the Resol Honda at just 20 years old – giving him one hell of a  career window.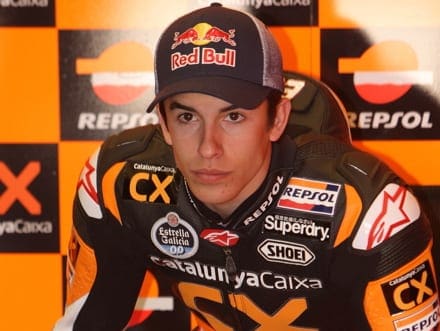 Marc Márquez said: 
"To reach MotoGP next season with Repsol Honda is a dream come true and I want to thank HRC for their confidence in me. I am very proud to be a part of the big Honda family for the future and I don't want to forget all the people have helped me since I began to ride motorbikes. Now my focus is on Moto2 where my team and I are working very hard and we are excited to achieve our goal, which is to win the World Championship in 2012."
Dani Pedrosa said:
"I'm very happy to be able to announce my renewal with the Repsol Honda Team for the next two years. It's been a very long relationship with Honda and I had a strong desire to stay here. The fight for the Championship this year is still open and the next two seasons will be very interesting for me. My whole career has been linked to Honda, since I entered into the World Championship in 125cc, then in 250cc and since 2006 in MotoGP. I'm perhaps one of the riders with the longest history with Honda, which makes me feel very proud. I want to thank HRC once again for their support; I'm sure that we have great things to do together."
Shuhei Nakamoto ( HRC Executive Vice President) said:
"We are very pleased to renew our contract with Dani and welcome Marc to the Repsol Honda Team. Dani is enjoying a very strong season and currently fighting with Casey and Lorenzo for the Championship, we are very pleased with his performance. Marc has already proved how fast he is in 125cc and Moto2, and we believe that, giving him the right time to adapt to the new class, he will also be able to show this in MotoGP in the future."
Fast Bikes says:
"We can't wait to see Marquez lighting up the HRC Respol Honda. It's going to be epic."

Enjoy more Fast Bikes reading in the monthly magazine.
Click here
to subscribe.