You all know the dream. The bestubbled stranger slews to a halt in front of the biker bar, backs his krazy kustom up to the curb and kills the big inch v-twin with a shattering snarl from the cut off pipes. But take it from me, California custom biking doesn't translate well to the UK given recent levels of rainfall. High bars let the wind get into your armpits, forward rests mean the rain trickles into your boots and phat exhaust pipes just melt your overtrousers when you put your foot down at the lights. At least on a sports bike you can try to tuck in behind the fairing; on the High-Ball you might as well ride through a car wash.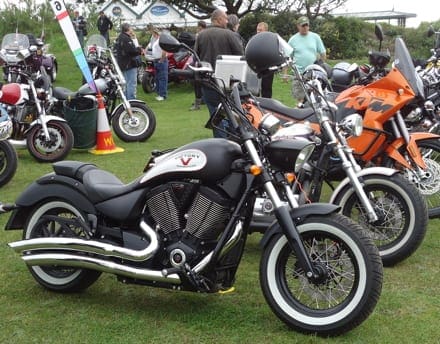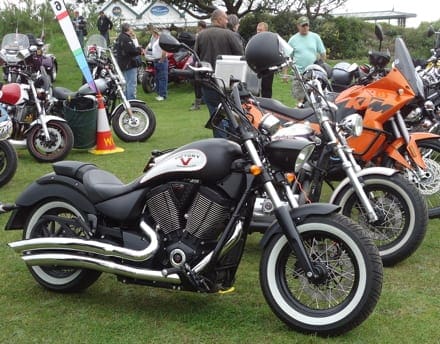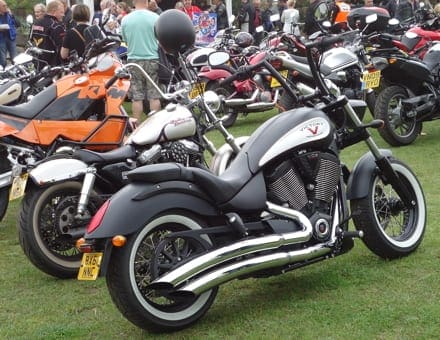 I took advantage of a rare break in the rain to blat over to Weston-Super-Mare to take in one of its Thursday Bike Nights. Run in aid of charity, these normally attract over a thousand machines. The night's theme was American Power, which surprisingly translated into rows of Gold Wings and Gold Wing trikes. I know they're made in the good ol' US of A, but I was expecting more in the way of Hogs than Hondas. Obviously the weather forecast was too ominous and the Wrecking Crew were running scared in case their conchos wrinkled in the rain.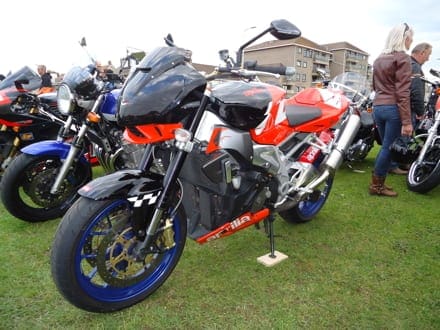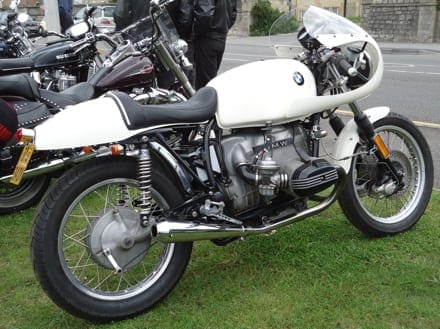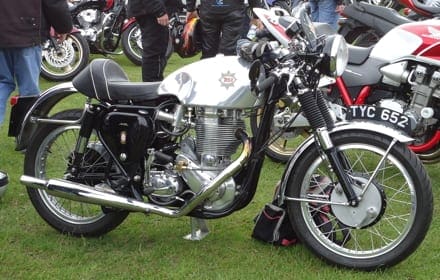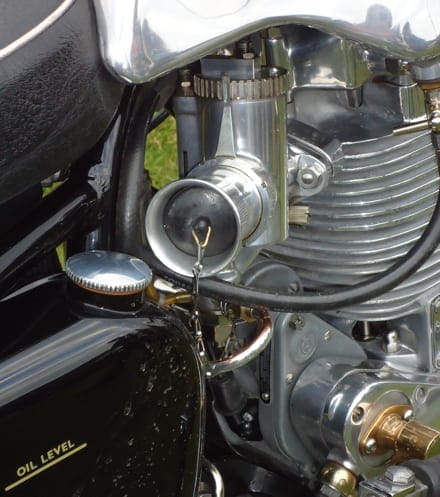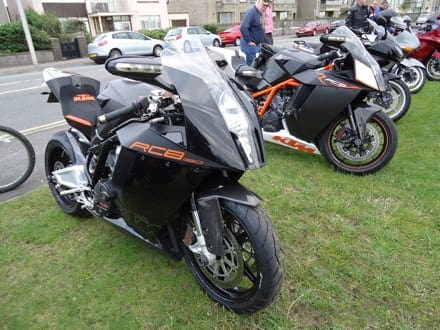 I clocked only one other Victory there, a red tribal painted Hammer which was up for sale. Vics are still rare beasts in this neck of the woods, possibly because the nearest dealer is way over at Swindon. They're part of the Blade Group who have recently taken over a lot of the franchises left hanging by the departure of George White from the scene.
It was at Blade that I saw the new Victory Judge for the first time; a butch looking bike that's less cruiserlike than the rest of the range. Even the footrests are nearly European in their location. Moreover the Judge runs a rather fetching round headlight rather than the bucket that adorns most other Vics, including our test bike. That headlight would set off the High-Ball's wide glide forks well, wonder if it's available yet as an aftermarket part? Hmmm…
Charley
Victory High-Ball: £10,995
Time on test: 4 months
Miles on test: 3,299
Modifications
Stage 1 X-Bow pipes      £1,225.00 (plus fitting)
Pillion seat      £150.00
Pillion rests      £301.80
RUNNING TOTAL      £1,676.80

Enjoy more Fast Bikes reading in the monthly magazine.
Click here
to subscribe.