Ever wondered why Valentino Rossi wears a special lid for his home Grand Prix at Mugello? For the last 10 years the GOAT has unveiled a special paint scheme as designed by AGV and Aldo Drudi. This YouTube feature explains all. Warning, you may want to consume an energy drink immediately after watching this clip.
http://youtu.be/__B9EruPPOU
2012 was no different, with the scheme featuring an Italian entertainer Gianni Morandi, who's catchphrase is 'Restiamo Uniti', which translates to let's stick together. You can read from that the Italian's desire to stay and pick up an Audi plumped pay packet for the next two years…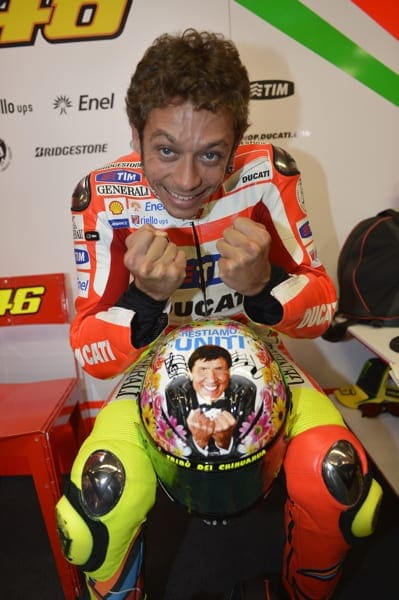 This is obviously the classic, from back in 2008. Many may say that efforts after this have been stretching the concept somewhat, but give the boy points for trying…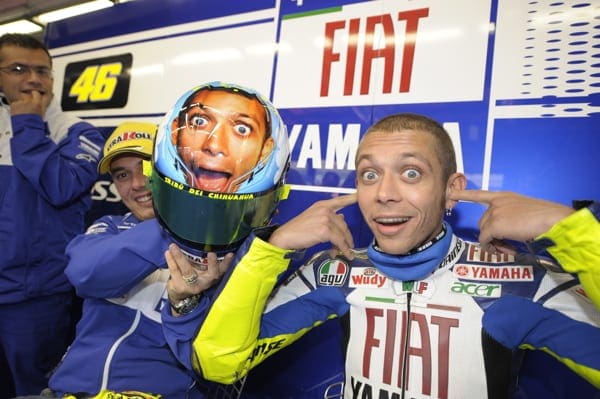 Rossi loves Italy and Mugello, so why wouldn't he commission one with a bit of heart?
Last year's effort looked weird/scary. Rossi clearly took his eye off the ball (pardon the pun) when it came to replica sales…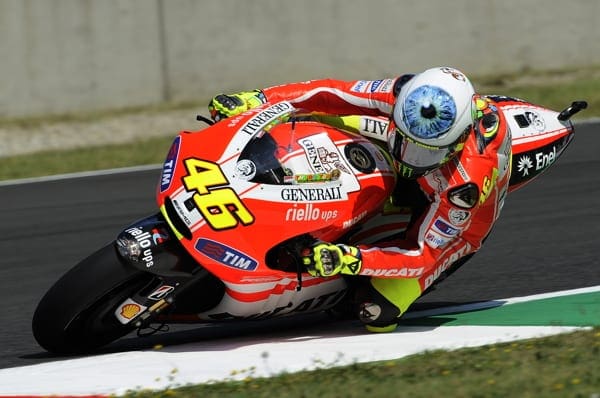 So what for next year? We'll have to see what the next chapter of the Rossi story has to say…

Enjoy more Fast Bikes reading in the monthly magazine.
Click here
to subscribe.