Jonathan Rea wins Suzuka and has become the first British rider to stand on the top step of the Suzuka 8-hour podium. Teamed with Kousuke Akiyoshi in the F.C.C. TSR Racing Honda Fireblade team, the pair took advantage of others' misfortunes to take the flag four laps ahead of the Moriwaki team.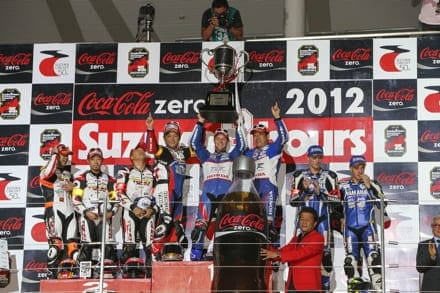 Rivals, Ryuichi Kiyonari and Hiroshi Aoyama on the MuSASHI RT HARC-PRO Fireblade were in contention until the last hour, when former BSB champion Kiyonari crashed the bike, that then caught fire. Similarly, the Yamaha trio of Nori Haga, Tommy Hill and Katsuyuki Nakasuga in the pole sitting Monster Energy Yamaha YART team had their hopes dashed after a crash – this time in the opening stages of the race.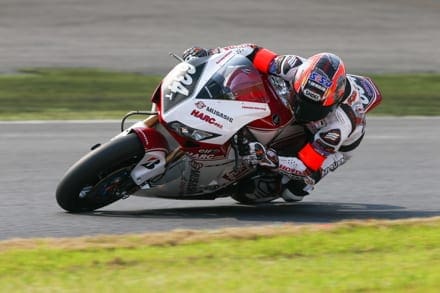 Of the regular endurance runners, Yamaha GMT94 took a hugely impressive third place, BMW Team Motorrad France were ninth while the Honda TT Legends team of John McGuinness, Jason O'Halloran and Cameron Donald rounded out the top ten.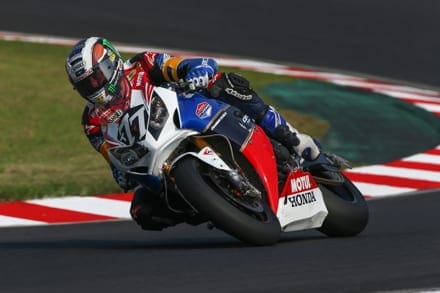 Here's what the chief protagonists had to say on their races.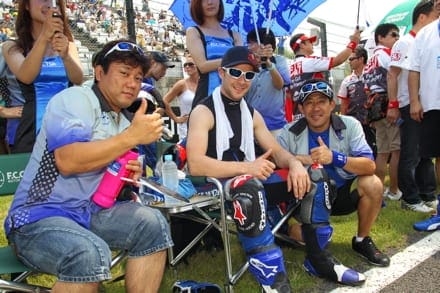 F.C.C. TSR Honda rider Johnathan Rea says:
"Being on top of the podium was impressive. I have never ran a 24-hour endurance race and this Suzuka 8 Hours is the toughest race in the world for me. It was a sprint race and an endurance race. It was a really tough race. Somehow, when I passed it to (Kousuke) Akiyoshi with 15-second margin early in the race, I was able to feel a sense of satisfaction. (Tady) Okada is a friend, a teacher, and a reassuring presence. And, Akiyoshi has been very grateful. To be able to win here, I am very happy."
Honda TT Legends rider John McGuinness says:
"Last year we didn't get past the first hour, so to finish this year is a great achievement. To come here with no testing, race against some of the best endurance riders in the world and come tenth is great. It's been a tough old day, but I'm pleased. I did three stints with no mistakes and I really enjoyed the race to be honest. It was red hot, but it was great. The team did a good job, the ABS and everything on the bike worked like a dream and overall it's a fantastic package. We've scored some valuable points and with two rounds to go we're in a good position."
Honda TT Legends rider Cameron Donald says:
"Mission accomplished! I'm stoked with our result and it's all the sweeter after coming here last year and not finishing. It was a long way to come to go home with no points. It's been a massive effort from the whole team this week in unbelievably hot conditions. Everyone has worked so hard and the job we came to do is done."
Honda TT Legends rider Jason O'Halloran says:
"Overall a good day on the bike. John and Cameron did a great job and I just tried to stay as consistent as I could. It's a case of working your way through the traffic because there are a lot of bikes out there and as the stints go on everyone gets more tired and it gets a lot harder. The last stint was really hard while my best and most consistent was my second. The team have done a great job again, we turned up here without testing and I think we have done really well in the time we had available. Tenth is a great result."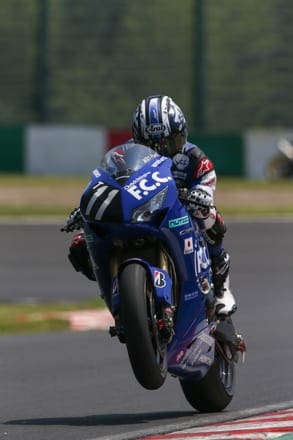 POS. / TEAM/ RIDERS / BIKE / LAPS / TOTAL TIME
1 / F.C.C. TSR Honda / H-CBR1000RR / J.REA – K.AKIYOSHI – T.OKADA / 215 / 8:01'35.460
2 / TOHO Racing with MORIWAKI / H-CBR1000RR / T.YAMAGUCHI – Y.TAKAHASHI – Y.TESHIMA / 211 / 8:01'40.277
3 / YAMAHA FRANCE GMT94 MICHELIN YAMALUBE / Y-YZF-R1 / D.CHECA – K.FORAY – / 211 / 8:03'13.469
4 / Moto Map SUPPLY / S-GSX-R1000 / Y.KONNO – T.TSUDA – A.TAMITSUJI / 210 / 8:02'12.088
5 / Honda Suzuka Racing Team / H-CBR1000RR / K.TOKUDOME – T.YASUDA – K.KITAGUCHI / 210 / 8:02'45.878
6 / Honda DREAM RT SAKURAI HONDA / H-CBR1000RR / J.STAUFFER – W.MAXWELL – / 209 / 8:02'05.183
7 / Teluru& EMOBILE Kohara RT / H-CBR1000RR / T.TSUJIMURA – H.NODA – K.WATANABE / 209 / 8:03'83.897
8 / Team Motorrad 39 / B-S1000RR / K.TERAMOTO – D.SAKAI – K.YAGI / 208 / 8:01'48.201
9 / BMW MOTORRAD FRANCE 99 / B-S1000RR / S.GIMBERT – D.CUDLIN – E.NIGON / 208 / 8:02'33.089
10 / HONDA TT LEGENDS / H-CBR1000RR / C.DONALD – J.McGUINNESS – J.Mark O'HALLORAN / 207 / 8:01'54.712
WORLD CHAMPIONSHIP CLASS POSITIONS TO DATE
1 Suzuki Endurance Racing Team 60
2 Honda TT Legends 55
3 Yamaha France GMT 94 Michelin Yamalube 49

Enjoy more Fast Bikes reading in the monthly magazine.
Click here
to subscribe.