On the 27th of July I was lucky enough to attend the first of Silverstone's new trackdays, hosted by Ron Haslam and friends. The day provides every element of fun that you expect from a trackday with different groups for different levels but with the added benefit of advice, pointers and instruction, but only if you want it.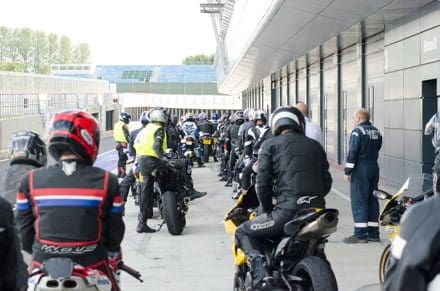 Based in the new 'Wing' at Silverstone, the day starts with a 7.30am sign on, 8.30am briefing, with first group out on track at 9am. There are three groups for you to choose from – Street Sport #1 for your track newcomer, Street Sport #2 for the intermediate/advanced rider, and finally my group, Ultimate Sport which is for those who are more serious about improving their skills on track. At each level there are senior instructors on hand from Ron's School, with the added benefit in Ultimate Sport of not only having Ron Haslam himself, but WSS rider Kieran Clarke, 2004 RSV Mille Champion Darren Jones and special guest John Reynolds, all assisting to help cover the 45 riders in the session.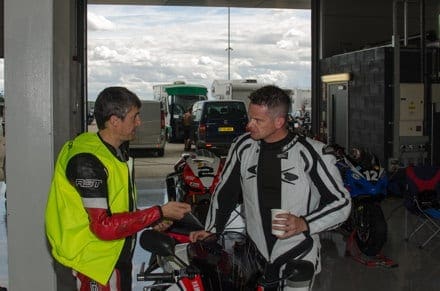 On registration you are given a pack that details each corner of the 2 mile International Circuit – this helps you to plan your entry points, exits and apexes which are also marked out on the track. After just a few laps of my first session I was pretty happy. The track is really wide so gives you plenty of room for manoeuvre, and the run off is a dream. The culmination of Stowe, Club, Abbey, Village and Chapel bends give you plenty of technical practice, whilst Abbey and Hangar Straights are your real tuck-in, open-up straights. There is plenty to challenge any level of rider on the International Circuit, but also enough safety to be able to step out of your comfort zone. Something I really needed to do.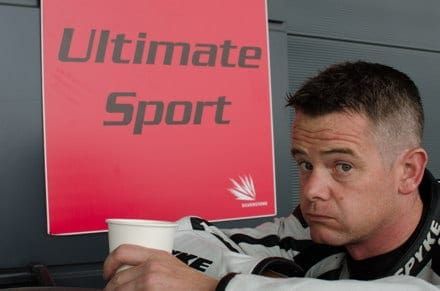 There are other benefits to a day at Silverstone off of the track. Refreshments are served all day to riders, BikeSafe attend and are happy to discuss their excellent courses for road riding, trackday photography is on hand, as are Darryl and Ian from iDP Moto – they will change tyres, advise on pressures, assist in set-up and any other bike related questions you may have. You can also go on a tour of the wing, and I would advise you do it – at a quarter of a mile long, the building is impressive, and you also get the chance to have your picture taken on the top step of the podium.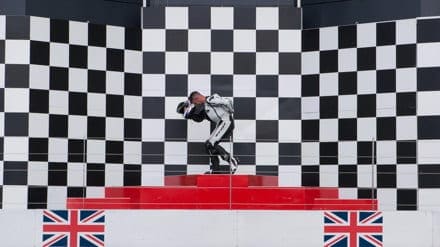 The next trackday is on Friday the 12th October, and you can find more information here. My experience was extremely positive; I, like many others, got as much help as I could from the instructors. The overriding feedback was Darren complimenting me on my race lines and body positioning being very good (a testament to the training I have already undertaken), and this improved via tips from Kieran and Ron. But overall, I am just not using the bike to its greatest potential, needing to up my speed and confidence.
A bit of time with Ron Haslam on his pillion bike will help me feel what a bike can really do, but for the meantime, the Silverstone trackday was a perfect testing ground for my own skills, and a brilliant day out.
Thanks to Silverstone & Harrison Lilly Photography.

Enjoy more Fast Bikes reading in the monthly magazine.
Click here
to subscribe.