Having grizzled last month about the incessant rain, the one week of summer that snuck in a short while ago meant everything slotted into place and the High-Ball suddenly became a fine place to be. What had been miserable draughts up sleeves and jeans' legs became gentle, cooling zephyrs and cruising started to make sense. With Number One daughter riding pillion I blatted over to the Motorcycle Meet in the North Wilts' town of Calne.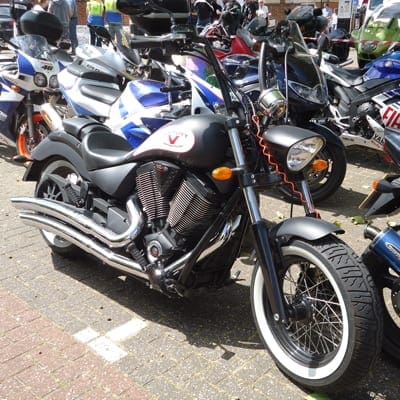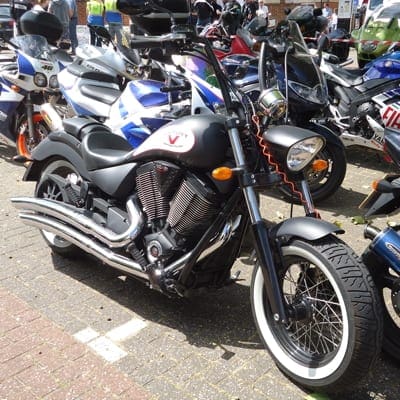 Organised by the local Rotary Club and Lions Club, this is a free event in aid of charities (like the Free Wheelers bikers who deliver urgent medical supplies 24×7). All the organisers ask for is that everyone divvies up for a £1.00 programme. However it sounds like even this tiny amount of support is hard to come by and they're now struggling to fund the meet. So if it's on again next year go and chuck a quid in the pot. You'll never get better value anywhere else for a grand biking day out.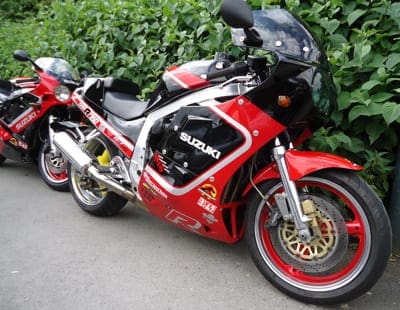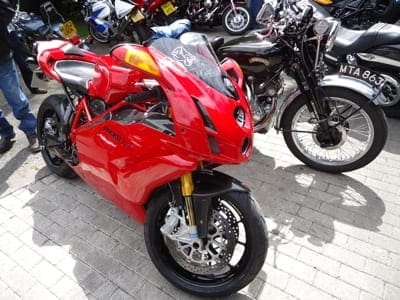 We arrived around noon to find the town already heaving with bikes. Everything's there from cruisers and classics to streetfighters and the completely barking mad. Oddities abounded including a chopped scrambler complete with extended forks, knobblies and MX apehangers, a brace of feet-forward Quasars and a Ducati Monster sidecar outfit converted to be driven from the chair (and, judging by the ramp into its flat floor, by a wheelchair-restricted pilot at that).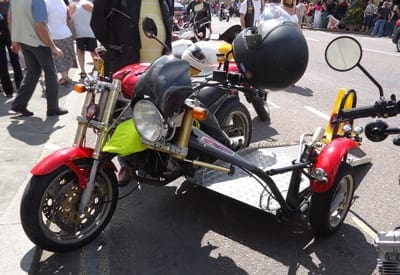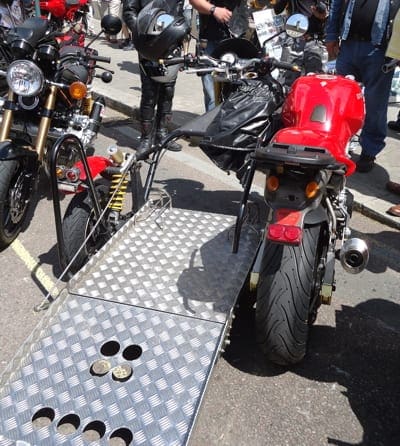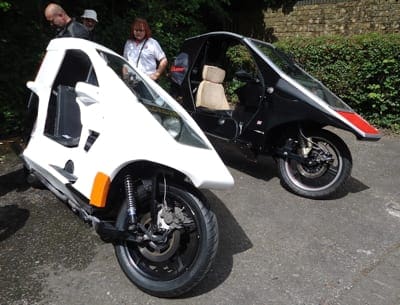 Even given its outlandish appearance the High-Ball was a shrinking violet in such company. The stage 1 derestriction kit still leaves an exhaust note at tickover which won't burst passers-by's ear drums and the matt black finish can't compete with acres of chrome and flamboyant metalflake. But the high bars give plenty of leverage to navigate round stationary traffic and the huge 1.7 litre v-twin managed the traffic snarls without grumbling. Only the pillion accommodation came in for criticism: the padding's good for an hour, then the p-pad provides pain not pleasure.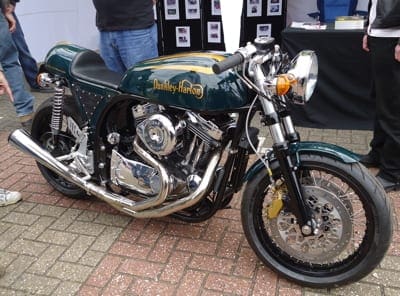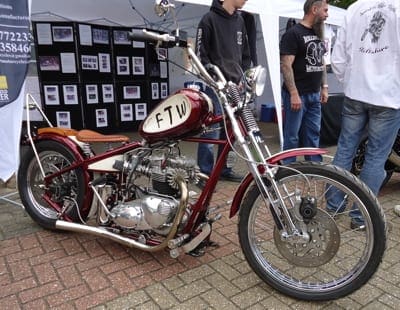 Charley
Victory High-Ball: £10,995
Time on test: 5 months
Miles on test: 3,684
Modifications
Stage 1 X-Bow pipes      £1,225.00 (plus fitting)
Pillion seat      £150.00
Pillion rests      £301.80
RUNNING TOTAL      £1,676.80

Enjoy more Fast Bikes reading in the monthly magazine.
Click here
to subscribe.