Is it wrong to lust after an ex-girlfriend? I have fond memories of a Sportster I used to own many years ago so I was really looking forward to riding the 72, Harley's latest variation on the theme. But if the Sportster 72 is supposed to be redolent of a 1970's chopper (hence the name) – it isn't.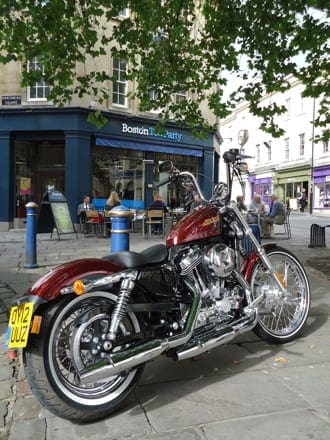 For a proper chopper the mini apes are too low, it needs a seat/sissy bar combo and some rorty pipes. Harley can sort all these out for you (bar the pipes, those you'll have to get elsewhere), but at a hefty price in addition to the nine grand odd the base bike will run you to begin with.
It sure is a skinny thing viewed front on, with about as much road presence as a Yamaha YBR125, judging by the number of cars that pulled out on me. But the incredibly slim profile – the forks are practically wider then the tank – makes the Sportster a doddle at traffic filtering.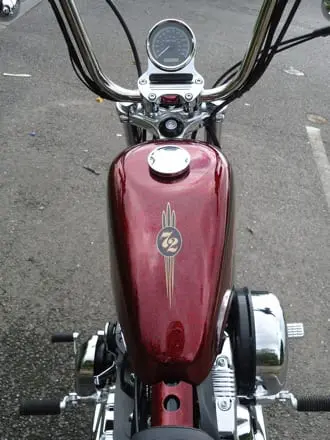 This is a bar hopper, what our Cousins used to call a TT (Tavern-to-Tavern) machine. What's needed is low down grunt, manoeuvrability and style. If your riding is purely town-based on smooth roads then the Sportster can be a surprisingly enjoyable alternative. Get out into the boondocks however and something like the new Kawasaki 300 Ninja will likely blow you into the weeds. For a 1,200cc v-twin the motor's lumpy and snatchy low down without the lugging power you'd expect. And that tiny tank means that all the engine's copious rattle and hum assaults your ears with nothing to absorb it on the way.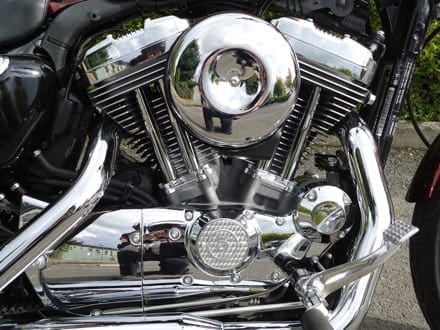 But the tank is one reason why the 72 is heart-stoppingly pretty when the light catches the chrome and Hard Candy metalflake. I nearly cried when I got the bike wet. I cried more every time I rode over cats eyes when the unsophisticated suspension transformed the bike into a jiving pogo stick. The main problem is that the 72's seat is too far forward for someone of my build and the padding collapses quickly. Some small relief can be achieved by raking the bars forwards in their clamps to save leaning over backwards. The saving grace is that as the reserve fuel light comes on at just over 50 miles(!) you can't go far enough in one trip to develop haemorrhoids.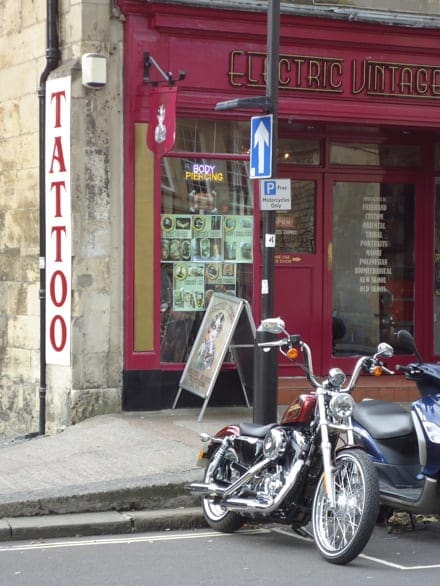 At £9k, this is certainly a bike you need to take round the block before buying. If the riding position fits and you never have to journey more than 50 miles, get it if you love the looks. Otherwise save up for one of Harley's big twins and leave the Preparation H on the shelf.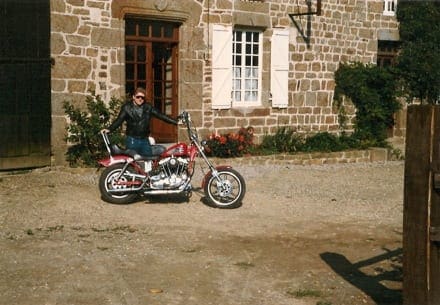 Enjoy more Fast Bikes reading in the monthly magazine.
Click here
to subscribe.