The legendary Red Bull Soapbox Race arrives in the UK this summer following a nine year absence. The event, which promises to showcase the wackiest road race ever staged on UK soil, comes hot on the heels of sold-out Soapbox races across the globe in venues like Mumbai and Hong Kong.
Nerves of steel and a large dose of craziness combine to create one hell of a ride at the Red Bull Soapbox Race. Taking place on 14th July at Alexandra Palace in London, the race is now open for entrants, so  if you've got a need for speed and like to stand out from the crowd, it's time to get your carts into gear and apply (details below).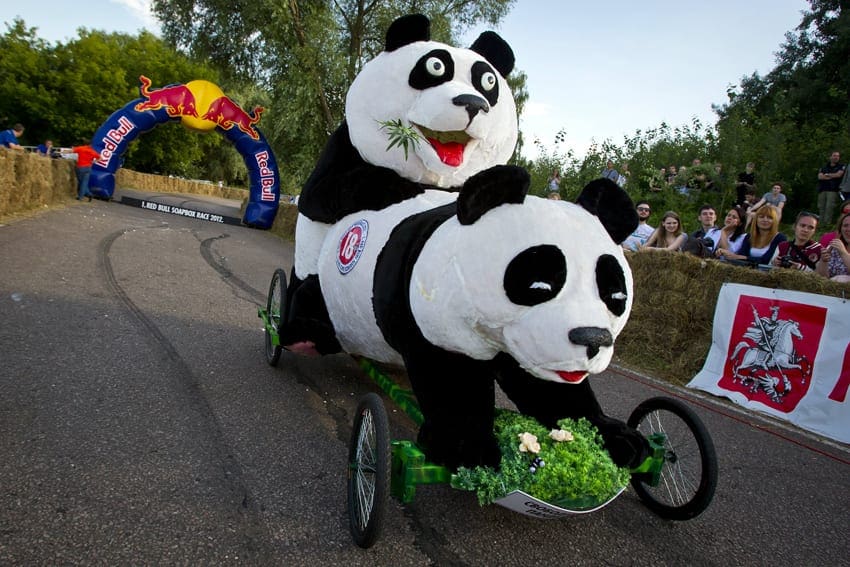 Spectators and drivers alike should come prepared for a day of crash, bang, and wallop!  Competing teams are judged on speed, creativity and showmanship with previous designs including a piano, a pair of dentures and a massive corn on the cob.
If you think you have what it takes to entertain the 30,000 capacity crowd this summer, then go to www.redbullsoapboxrace.co.uk  to enter. Teams are chosen on creativity, personality and ingenuity so fire up your imagination and get ready to showcase your ideas. Applications and designs must be submitted by March 31st 2013.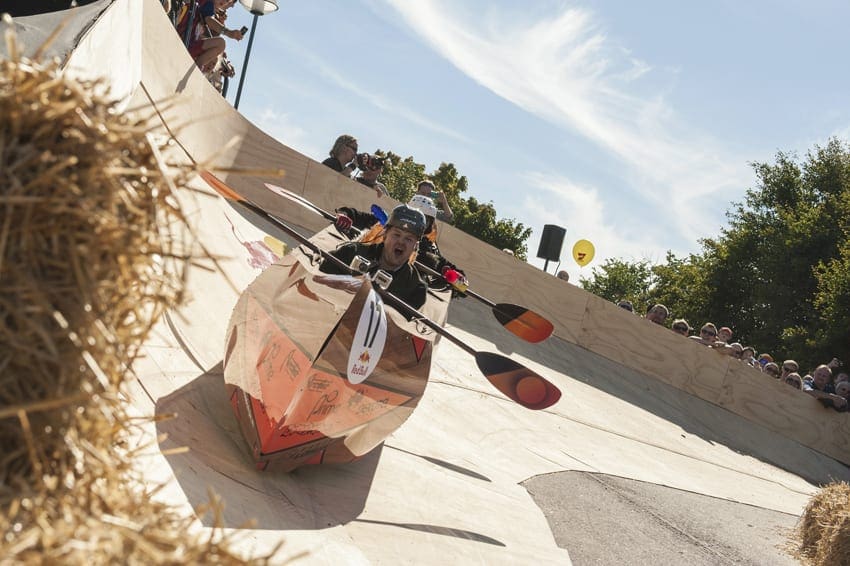 Rules for applicants
•                Vehicles must not exceed 2m in width and 5m in length
•                Vehicles must be at least 10cm from the ground and no taller than 2.5m
•                Vehicles must not be heavier than 80kg (excluding driver)
•                Vehicles must be powered by the force of gravity (no stored power or external energy sources)
•                Vehicles must include functioning brakes and steering
Soapboxes are judged on
•                Speed – the fastest vehicles to cross the line will be looked upon favourably. This is a race after all!
•                Creativity – personality is key, this is a fun event so finishing first doesn't necessarily mean you'll win
•                Showmanship – racers will need to get the crowd on side, so a routine to show off their teams will help to pave the way to success.

Enjoy more Fast Bikes reading in the monthly magazine.
Click here
to subscribe.