There's a lot of talk regarding racing rules and, in particular, the direction of electronics at the moment. With the threat of World Superbikes getting dulled down to Superstock rules, and British Superbikes ditching all rider aids completely, it got me thinking about a trip to Germany a few years ago.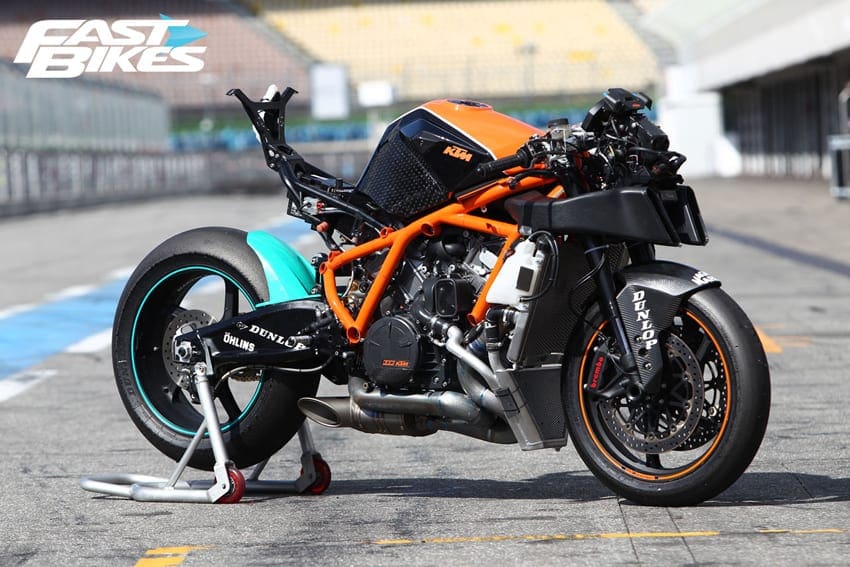 When Martin Bauer won the 2011 IDM German Superbike Championship on a über-trick RC8R, KTM invited a select few to sample the winner. Fast Bikes got an exclusive ticket to Hockenheim.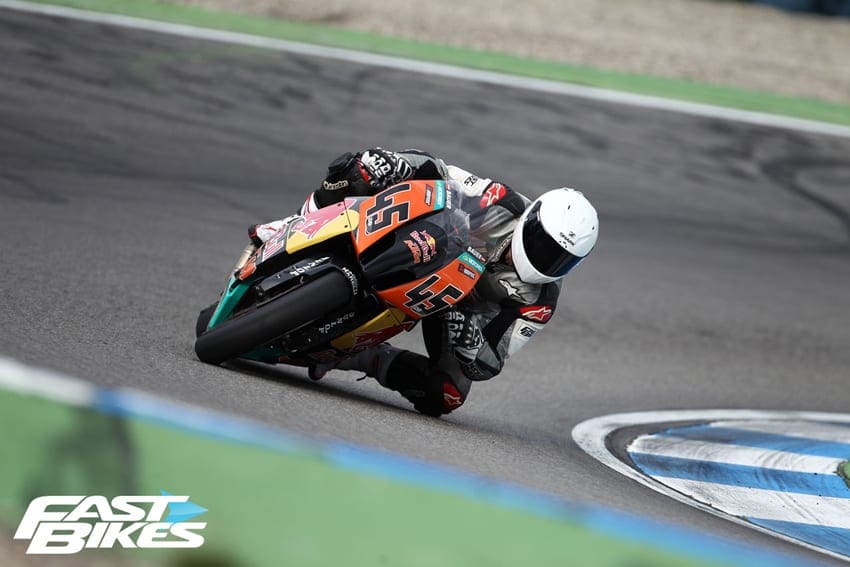 To me, the German Superbike Championship's rules and regulations are the precise blend of performance and financial consideration. IDM allows an open chequebook for electronics and riders aids, so the factory RC8R runs pukka GP-spec Magneti Marelli and utilises traction control, anti-wheelie and launch control.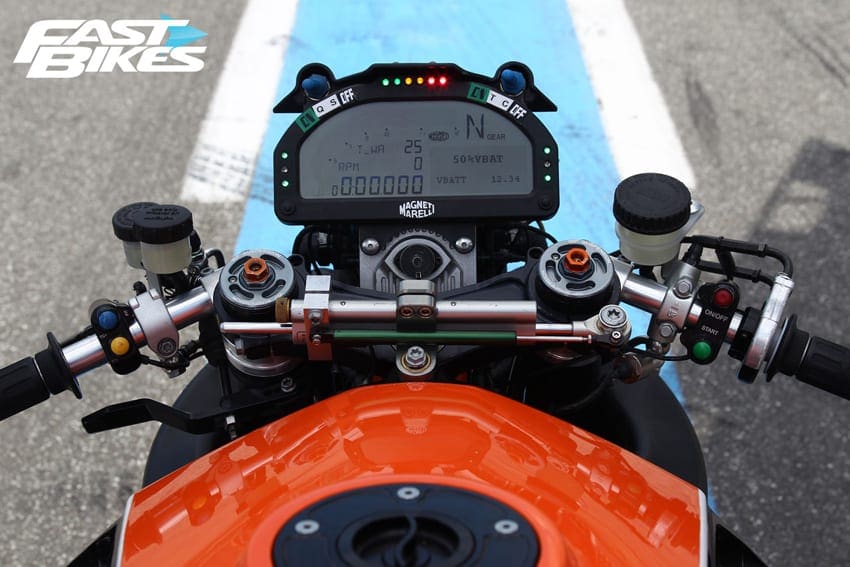 The engine rules are Supertock-ish, allowing just a head gasket as tuning. The rest of the engine internals must remain standard, but KTM says this leaves "optimums exploitation of production tolerances" for the RC8R – basically blueprinting and selecting the parts. This still means 190bhp and enough grunt to live with a Beemer, although Bauer was 10km/h shy on the big straights.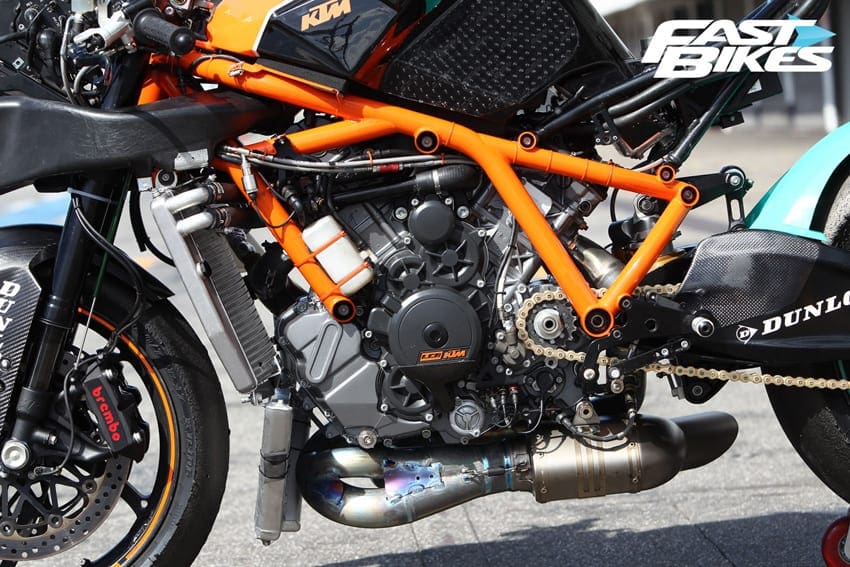 Sure, the initial outlay for the electronics is expensive (around £10k) but the standard engines and lack of aftermarket bolt-ons offset the cost. And it's not just the electronic rules that float our boat. For starters, what's the point in 16.5-inch wheels? Maybe just to clear some excess tyre stock? IDM rules state the wheels must be original size, so OE wheels are swapped for forged aluminium – or in KTM's case, use the OE Marchesinis. Also keeping costs down is the use of the standard swingarm and original fork outers, meaning £2k on some fork internals/cartridges instead of a huge expense on aftermarket forks. How many variations of swingarm do you see in WSB? The KR (Kenny Roberts designed) units fetch mega money. Bauer's factory RC8R was the sweetest handling superbike I've ever ridden. The corner speed it desired was incredible, and all with a fairly standard chassis.
Article continues below...
Advert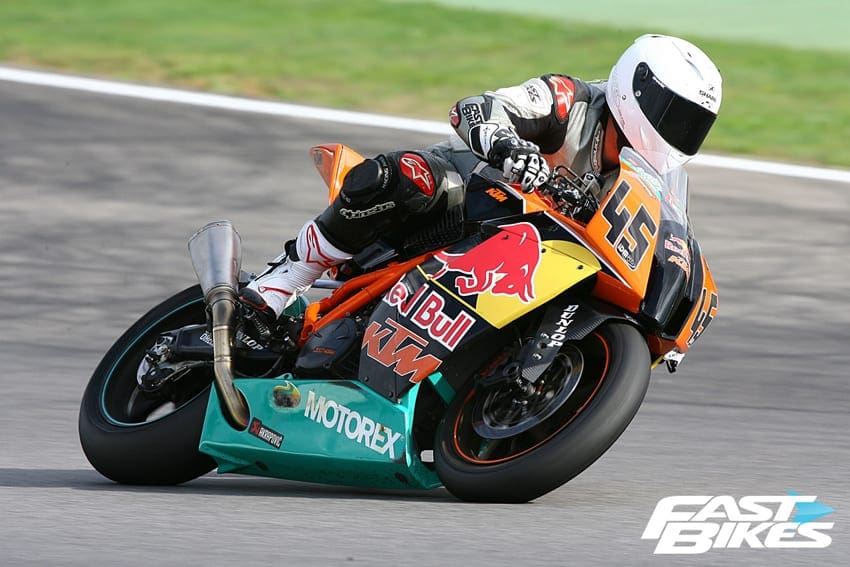 Aprilia, BMW and Kawasaki (and most other manufacturers) all have trick electronica that grace their production bikes. Racing is vital for road bike R&D, so we need electronics and rider aids to continue. There's a lesson to be had from the folk at IDM.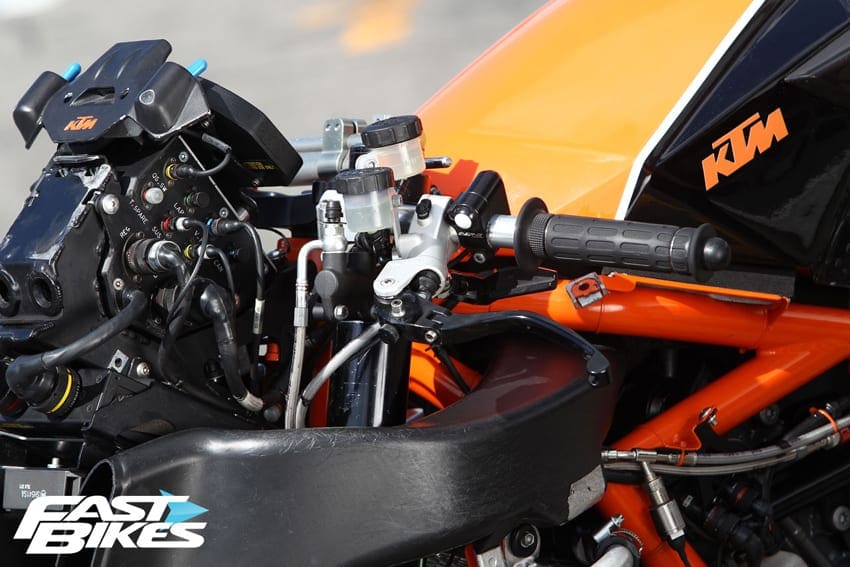 Article continues below...
Advert

Enjoy more Fast Bikes reading in the monthly magazine.
Click here
to subscribe.