Donington Park this week saw the launch of Honda's new CBR600RR. While it may look quite new, the fact is it's more of an update, so there's no big foreign launch in sunny climes. Instead, we got Derby, and it snowed all morning!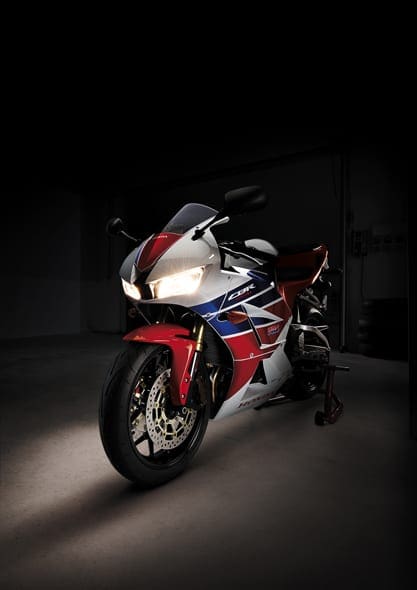 Even when it stopped snowing, it remained wet and unbelievably slippery. Plus, Honda's decision to swap the handy Bridgestones the CBR has rolled on for the past two years, to Japanese bespoke (read, cheap) Dunlops, meant that at no point was there even any grip. Like, at all!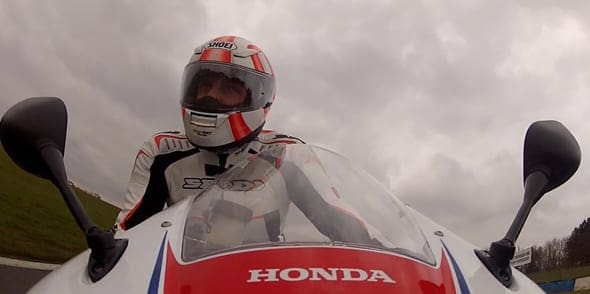 Even Ron Haslam was unable to scrub the tyres in, so cold and slippery it was, and you can see from his onboard video how easy he's taking it considering this is Haslam and Donington Park! Even then he's buzzing past us lot, but watch his onboard to see how treacherous it was, and everyone  else cornering bolt-upright.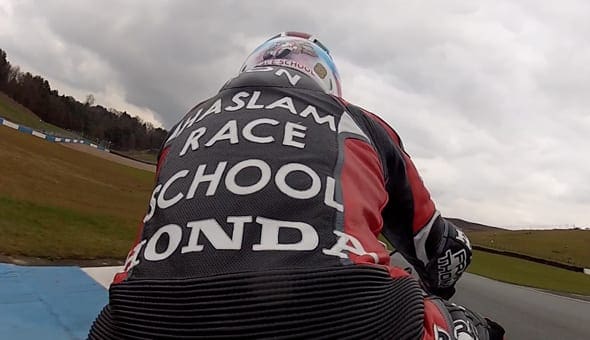 If you fancy a snooze you can watch my onboard too, just to see how scared I was. Still, the new bike made it at least some fun with a new front-end and uprated (nigh on infallible) C-ABS. Just watch Ron hammer them on going into the Foggy Esses – they work bloody well.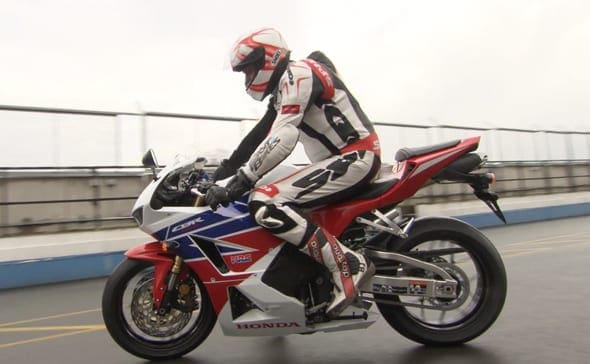 Which is a statement worthy of the 'new' CBR, also. The changes have made a difference in these crappy conditions, I'm positive they have, but it remains to be seen whether or not they will help the Honda jump up our own particular supersport rankings.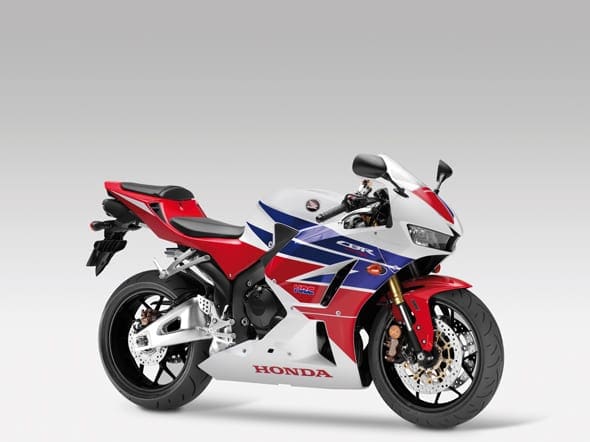 We'll hope for a bit of dry time soon to bring you that verdict, but in the shite it is still one of the best 600s around. You can read our full report on the CBR600RR in issue 275, out on April 30th!
BJ

Enjoy more Fast Bikes reading in the monthly magazine.
Click here
to subscribe.