Here are Ben Spies and Nicky Hayden enjoying the fruits of their employer's labour. Spies was a bit off colour having suffered an illness, but Nicky Hayden was on top form.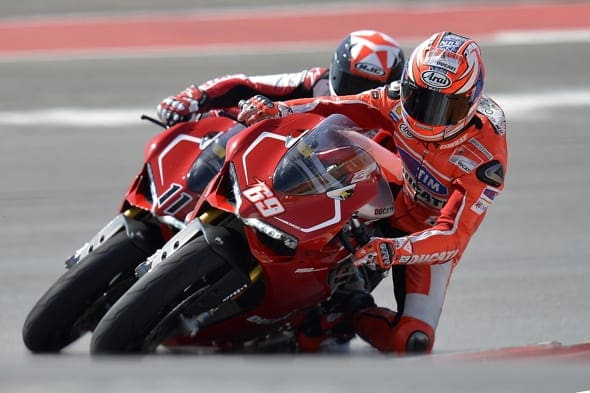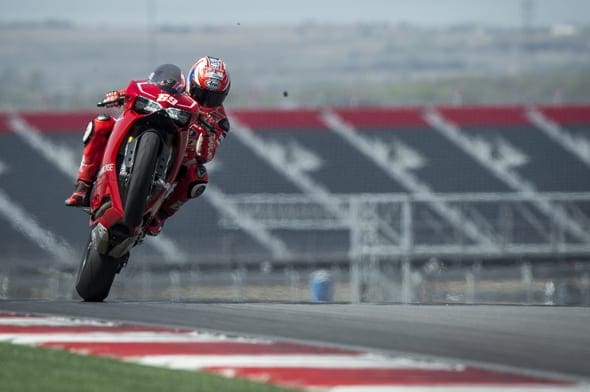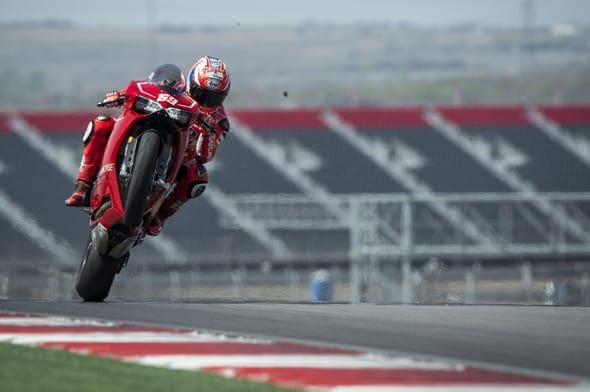 What with all of COTA's slow-ish exits this sort of bahaviour was par for the course.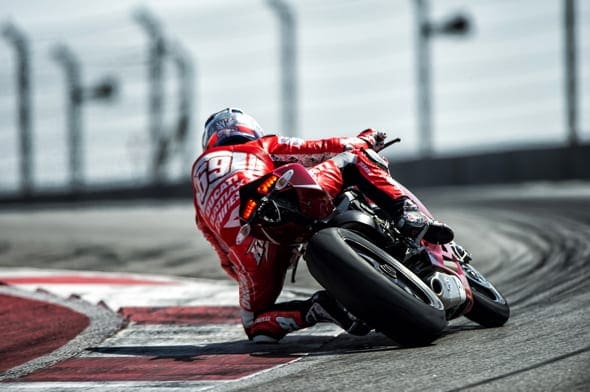 Is that one of the best looking behinds in the business? The Ducati's, that is. I'm not sure Nicky would be happy about everyone looking at his arse…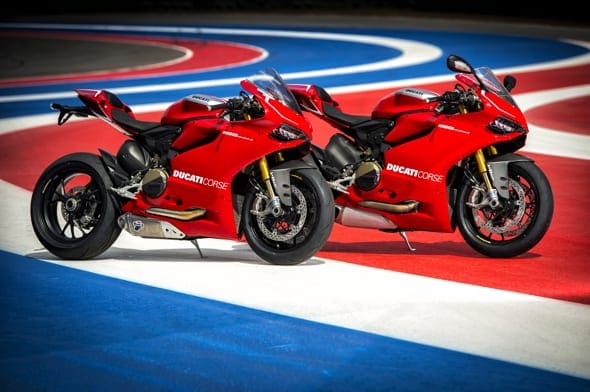 And couldn't you just stare at these bikes forever. A stunning pair of machines – and they look as good as they go! You'll get to read all about the launch in the June issue of Fast Bikes – available to download and in the shops and check out this link to read Rootsy's initial impressions.

Enjoy more Fast Bikes reading in the monthly magazine.
Click here
to subscribe.