We get sent PR releases galore – but sometimes the product in question catches our eye. In this case it is the VBOX Sport, a new 20Hz GPS data logger from Racelogic.
So what does all that mean? Well, basically this is a GPS datalogging enabled box of tricks that you can stick on your bike to capture everything about its dynamic movements.
This unit uses a fast 20Hz refresh rare, is rugged and waterproof, hooks up to your iPhone via Bluetooth (or can record to SD card) and has six hours worth of use from the battery. It uses a Herbert Richter mounting system – compatible with a wide variety of mounts.
Once you've done your whizzing round, you can download the data and analysis it with Circuit Tools, a clever piece of software that lets you chop all your data about. And Racelogic has also released two free apps in the iStore: VBOX Sport Performance Test, and Diagnostics and VBOX Sport is also compatible with Harry's Lap Timer, and Racelogic are currently working on a predictive lap timing app which will be available in the summer of 2013.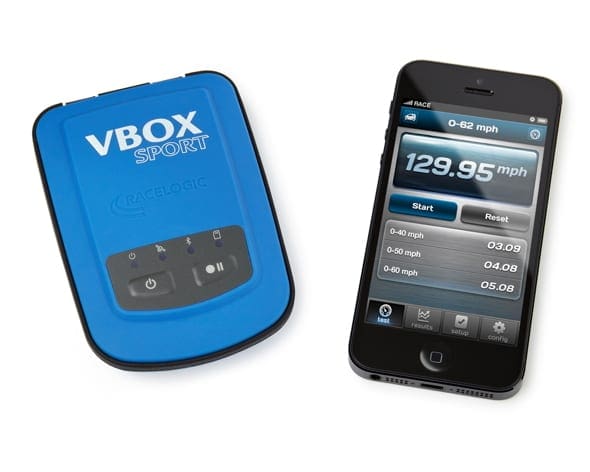 We're hoping to get our hands on one soon, so we'll let you know how it works. For more information, head to the Racelogic website
The VBOX Sport is hugely flexible – as long as it has a view of the sky it can be used in a car, on a motorbike, bicycle, boat, jetski – anything that moves. Being small, light, self-powered, and rugged, VBOX Sport represents an incredibly easy way to record performance data in a wide variety of applications.

Enjoy more Fast Bikes reading in the monthly magazine.
Click here
to subscribe.