Get your leathers on, get the bike out of the garage, get her fired up and get yourself down to the shops. Why? Because the June issue of Fast Bikes has just hit the shelves, that's why! Or if you've got one of those new fangled devices you can head to the appropriate store for your Apple, Android, Nook or Kindle Fire device and download Fast Bikes Magazine there! We say this every month, but you'd better believe us when we declare the June issue to be an absolute rip-roarer – full of the good stuff, and with none of the bad…!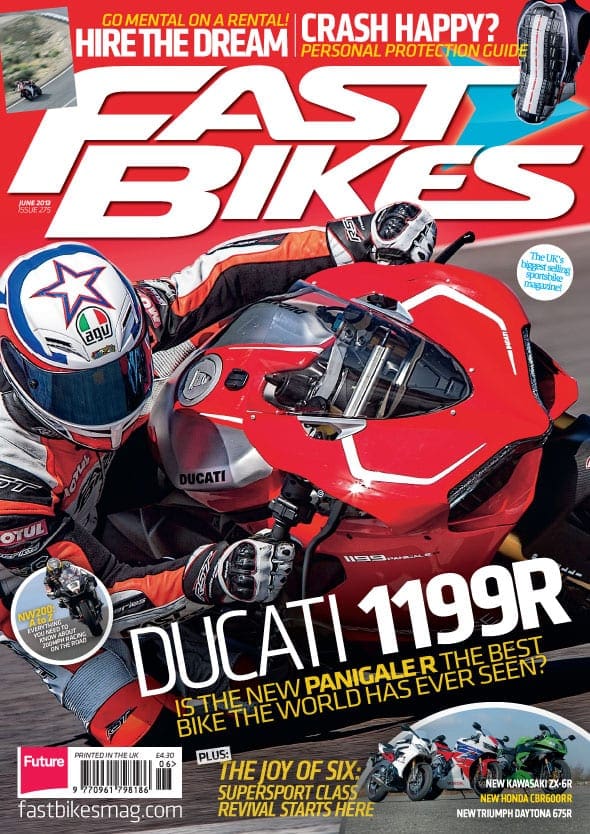 So what have we go for you then? Well, our cover star is the Ducati Panigle 1199R. Yup, this is the top of the top-of-the-range bikes from Ducati, and in launching it at The Circuit Of The Americas in Texas, it made for a magnificent occasion. But what's it like to ride? Rootsy got the golden ticket and will lead you through every detail…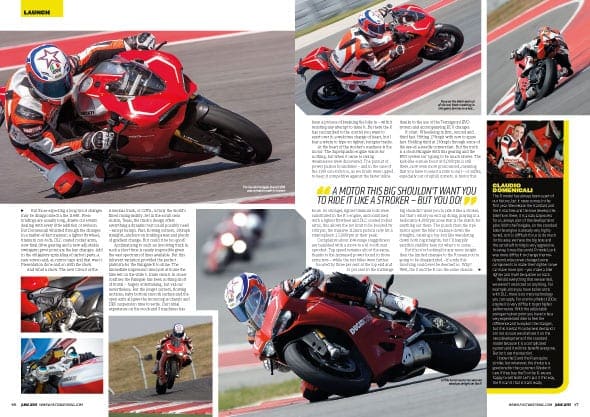 Back in Blighty, the launches weren't quite as glamourous – but nonetheless important. Honda's CBR600RR is due a bit of a refresh, languishing as it does towards the bottom of the supersport pile. But is this 2013 update enough to spark interest in the bike? BJ tells all from the launch at Donington Park. There's also plenty of new metal to gawp at in the form of A Kawasaki GTR1400, a new Harley-Davidson and a fascinating new electric bike from our friends at Zero Motorcycles. Is this the future?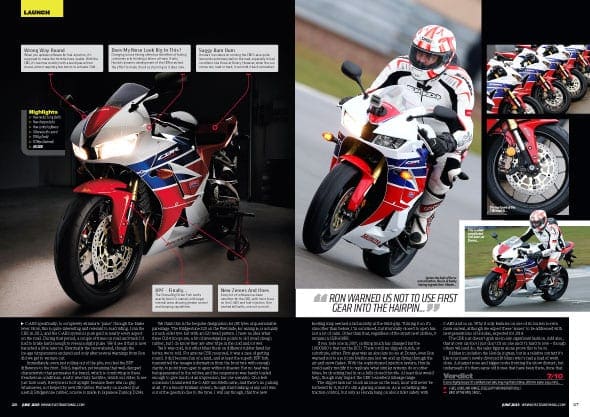 Test-wise, we've got the most competitive class on the planet – the supersport bikes – now with added machinery. The Kawasaki ZX-6R, Triumph Daytona 675R and Honda CBR600RR are all new models, and this trio takes on a very gutsy Suzuki GSX-R600 and a buzzy Yamaha YZF-R6 – the latter a mint secondhand model at a price that really puts it back in contention.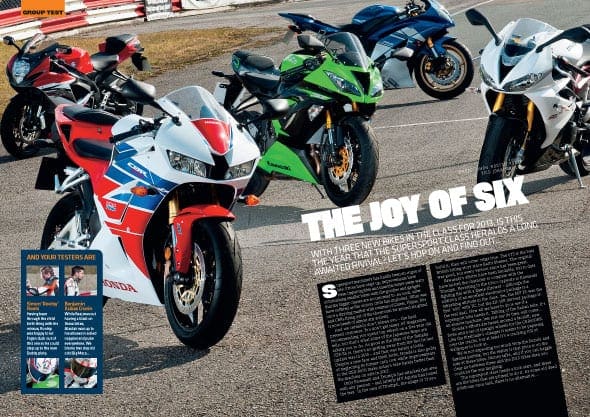 We've got some cracking features for you this month, including our A to Z of the fastest road race in the world, where the bikes top 208mph! It's the North West 200, a blur of high speed action and a cracking place for a party. We also round up what to do if you haven't got a bike this summer and fancy going out for a blast with our rental round-up. And we look at data capture under the microscope to see what all those zeroes and ones can tell us. Plus we spend some quality time with the oldest rocker in town – Sir John Surtees – a real man's man!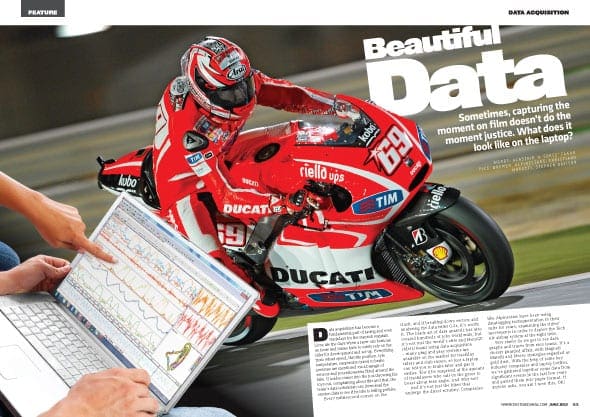 Then we've got a rather tasty Suzuki GSX-R750 for you to drool over in our Addiction pages, the used test is of the awesome Ducati Streetfighter, we speak to Tommy Bridewell, one of the nicest and most genuine riders in the paddock – as well as being ruddy quick! We also look at the new Circuit of the Americas to see if it really is the best track in the world – it certain conjures up some of the best photography…!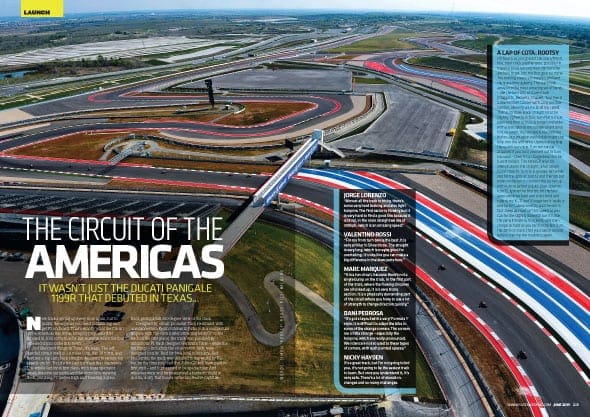 The 2013 fleet of longtermers takes shape, we speak to Josh Waters about like in the BSB paddock, Chaz Davies and Steve Parrish, round up the ten best crash protection garments on the planet, and, well there's still stacks more so why don't you check it out for yourselves!
Download Fast Bikes for Apple iOS devices
Download Fast Bikes for Android devices
Download Fast Bikes for Nook devices
Fast Bikes is also available on Amazon's Kindle Fire – search for it on your device.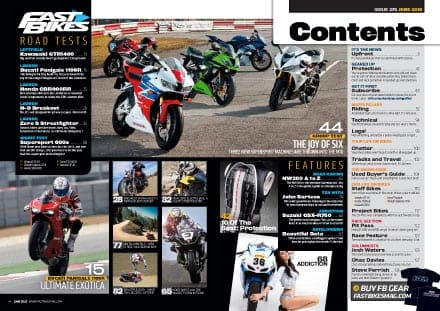 It's another stacked issue absolutely rammed with goodness. We loved making it and hope that you're going to love reading it! Click the image above and it will take you to a pdf version of the contents to see how much we've packed in!

Enjoy more Fast Bikes reading in the monthly magazine.
Click here
to subscribe.