Ah, the glitz and glamour of the Isle of Man TT: the motorhomes, the big sponsors, the factory-supported teams and big rigs. But what about the privateers? Guy Martin can bang on all day about being a truck fitter, yet he still gets paid big bucks to race a motorcycle as a professional. What about the real privateers? What about the 9 till 5ers, slugging away on a minuscule budget?
With only a few weeks until practice week kicks off, we thought we'd treat you to first-hand insights on what it's like to race the Mountain Course, and what it's like to prepare for the toughest race in the world.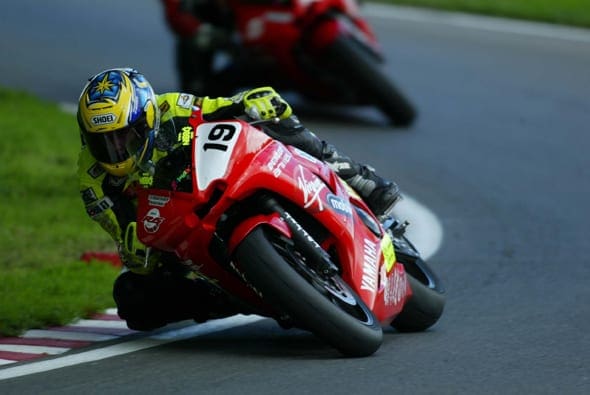 Most racing fans will already know Mr Michael Niblett. 'Nibbo' came to fame in the early days of the R6 Cup but spent most of the following years smashing himself up and trying to imitate Jorge Lorenzo in his early MotoGP seasons. Famous for gargantuan crashes and paddock banter, Nibbo realised that racing was becoming an expensive hobby and is now a dealer manager at Stratstone Triumph. But he still wants to race and last year, he completed his first TT. He's returning in 2013…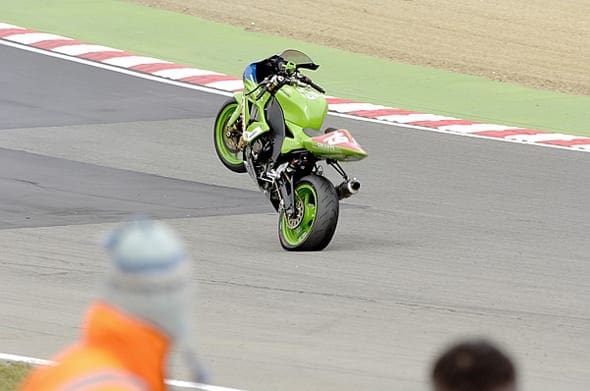 "Going to TT 2012 was a very surreal experience.  The build-up is incredibly stressful because there is just so much to prepare for a whole two weeks of racing around a 37 mile road circuit.  For months I would spend every spare hour watching on-board laps, playing the Playstation game or reading my notes I had scribbled on previous visits.
"What both my family and I found odd was that once I was at the TT, I was not nervous at all!  I was calm and relaxed and just looking forward to getting on with it.  The feeling sat on the bike and working your way down Glencrutchery road to be set out for your first lap was pretty surreal though.  My group of four riders did our controlled lap following Keith Amor, who was thrashing the tits off a FZ1S road bike decking it out everywhere. The first lap on the next night when you head off from the start/finish alone was weird, but by the time the front wheel comes up as you past St Ninnians your mind is totally focused on the job!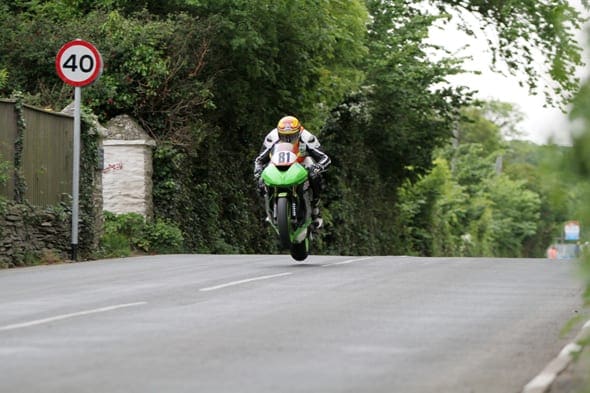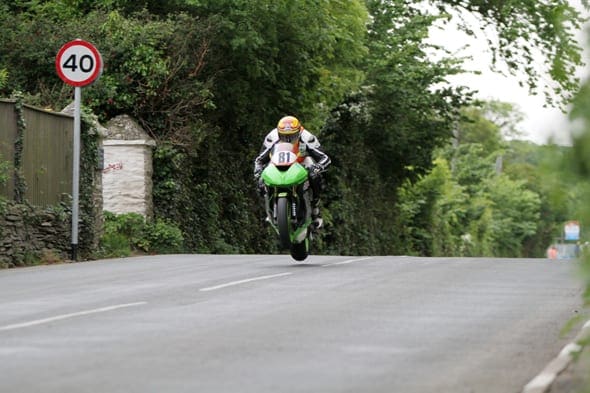 "The overall experience was awesome but there were some hard lessons learnt: don't use an old shonky bike for one.  The TT course will soon wear out any tired out parts not up to the job!  I love the mountain section but the worst part is from Ginger Hall to Ramsey because the road is that bad your whole bike is shaking like a sh**ting dog, and it is a job just to see which way you are going.  My favourite corner is probably on the end of the Cronk y Voddy, where you flick the bike right in top gear and you pull a massive wheelie.  There are not many places you can do that!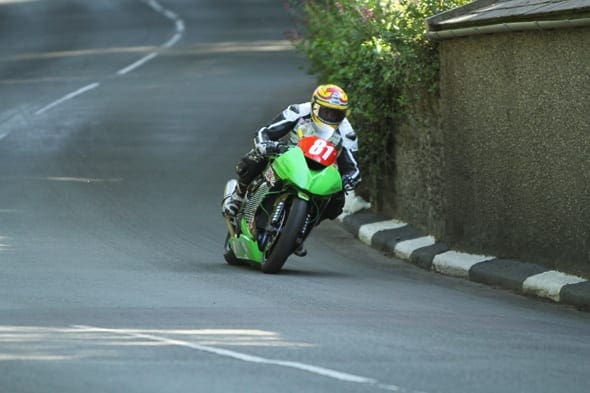 "Preparation for the TT this year has been hard work. For your TT Mountain Course license, you need to compete in 6 races in the 12-month period running up to the TT, so this meant I had to plan some racing early in the season. Unfortunately this meant I ended up riding my Triumph at Mallory Park in the snow during March, which was about as much fun as pushing piles back in.  My ZX10R preparation was being seriously hampered by short supply on engine parts needed to carry out a blue-print tune.
"In April with my ZX10R still in component kit form, I decided to try and get some laps under my belt on the Triumph in the dry on a Wednesday afternoon at Mallory.  It was a bit cold so I took it easy. Obviously not easy enough because on the 4th lap I lost the rear exiting The Esses: one of the fastest bits of the circuit.  It was a pretty spectacular get off with the poor little Trumpy nailing the track side barrier pretty hard.  The damage was pretty severe with a bent frame, bent forks, smashed tank, bent exhaust, bent Subframe, ripped brake lines, smashed air duct, smashed clocks, bent bars, bent footrest and of course destroyed bodywork.  Not cool.  The net effect of this is that the final few weeks of preparation for the TT, rather than fine fettling, have been full rebuilding of a bike which is far from ideal."
Next week in The Weekly Nibbo, we'll talk budgets…

Enjoy more Fast Bikes reading in the monthly magazine.
Click here
to subscribe.