It's Friday, so that can only man one thing – The Weekly Nibbo. While the factory teams bask in six figure budgets, privateers at the TT barely have six grand to play with. Over to Nibbo…
"So for this week's blog we're discussing the budget for competing in the TT. Great idea: I just hope my wife doesn't read this…
"Now you might guess that racing at the TT is fairly expensive? Well you would be half right: it's fecking expensive! You might also assume the organisers pay for all the riders to compete? Well on that one you would be wrong, very wrong. Many competitors like myself this year totally fund racing at the TT themselves except for a nominal travel allowance that doesn't even cover your ferry. To give you an idea the cost to get my race van and camper van to the island this year is £744!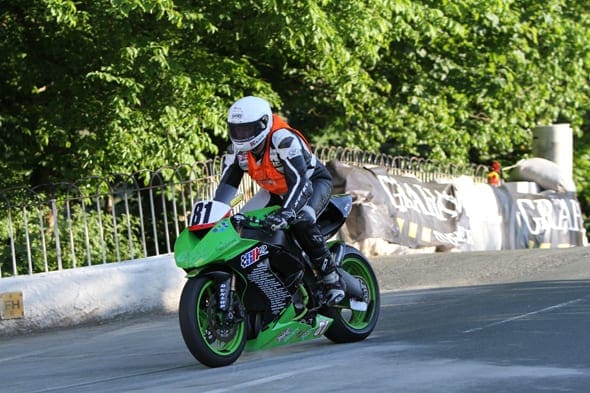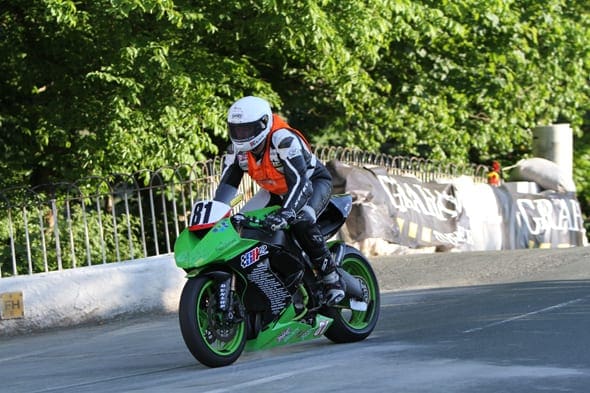 "Motorcycle racing at any level is expensive but the TT really does strain the purse strings. Due to the nature of the circuit, you need your bike to be in top condition, you need lots of spares for when things break, and you do a year's worth of racing miles in two weeks! Every night of practice sees you burn a tank of fuel and a set of tyres. You need a few chains, various sets of brake pads, bodywork and screens get destroyed, and the list goes on. So how on earth does a working Joe like me afford this madness? Sponsors!
"I am lucky to have two great mates helping me with supplying the bikes. I have a ZX-10R from my good friend Stuart Tromans of Astro Racing, who has previously run bikes at BSB. And a Triumph 675 from my friend, sponsor and Manx GP competitor, Les Liney Vehicle Hire. Without them I wouldn't be doing the TT, simple as that, and an ingenious sponsorship idea has got me to the Ulster GP, 2012 TT and now this years TT.
"I kept pestering my boss for some sponsorship (which worked to a degree to be fair) and he said why don't you get your mates to give you a small amount of cash for their name on the bike? Well, why not indeed! So this year, through my Facebook page, I have arranged a load people to have their names on my bikes and a signed photo from the TT for £50. That money is a big help towards the costs and it is a cool way of friends, family and supporters can get involved at an affordable cost. The total cost of the TT is probably between £2000 and £5000, excluding buying and preparing bikes – my ZX10R stands in around £12k and the Triumph about the same, not helped by when I stuck it into Mallory Park's tyre wall in fifth gear which almost wrote the thing off. That has been a £2000 unplanned bill I could have done without and fortunate for me, my friend Rob runs RJS Superbike at Mallory, and he's taken on the job of a full rebuild project ready for the TT. Once the frame was straightened, the forks, tank, swing arm and anything that bolts to it got replaced.
"Basically without my friends, family, sponsors, supporters and work I wouldn't be at the TT so when I pick up my replica and get some beer down my neck at the presentation, it's going to taste pretty sweet! Only 3 weeks to go…"

Enjoy more Fast Bikes reading in the monthly magazine.
Click here
to subscribe.