Well, it doesn't take too much imagination as to who's had a good weekend in the motorcycling world, does it? Mr Tom Sykes and Mr Sam Lowes had the best weekend imaginable, taking wins, pole positions and lap records along the way to utterly dominating victories at Donington.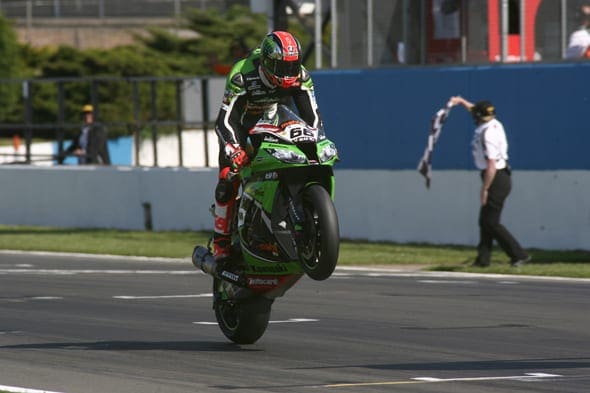 We were all hoping for more thrills and spills like last year's event, but in both the main classes, our British heroes stole a march and never looked back, winning by margins so huge they've not been seen in either class for a long, long time. We love British wins, but then again we do love a good scrap too, so next time out lads, give the others a bit of a chance, would ya?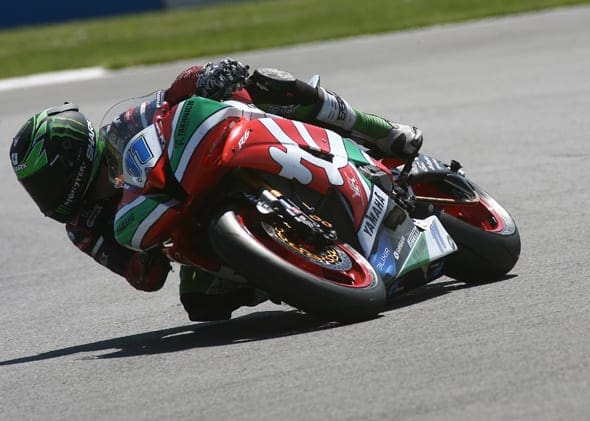 Another chap to have a good weekend was Robby Rolfo on the ParkinGO MV Agusta F3, who scored the firm's first world championship for more than 37 years. Robby truly deserved it too, and with a few more laps could have hunted down Kenan Sofuoglu, himself dumbfounded by Lowes' pace. Well done Robby, we expect more of the same!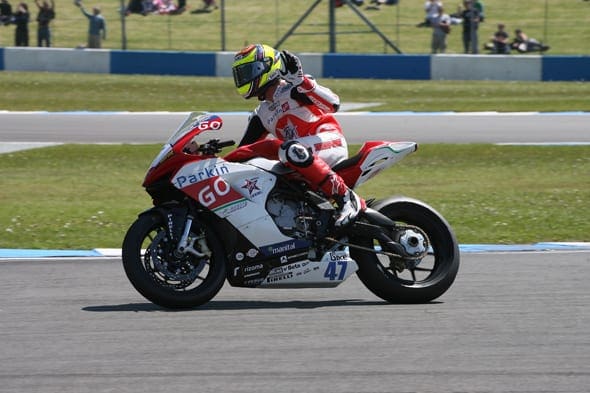 Meanwhile, at Cadwell Park, Andy had a good weekend on his Team Coconut Kawasaki ZX-7R, going 4 seconds faster then he'd ever been round there before. Result!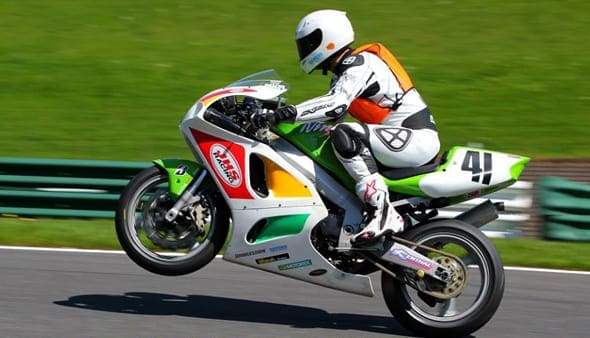 Bad Weekend…
Leon Camier –  Didn't have the greatest time at Donington, including a spate of crashes one of which near wrecked his Fixi GSX-R, though the Crescent lads got it shipshape for race two. Sadly, he went down again, but the good news is that the bike is becoming competitive again, so we should see more of the lanky lad up front in the near future.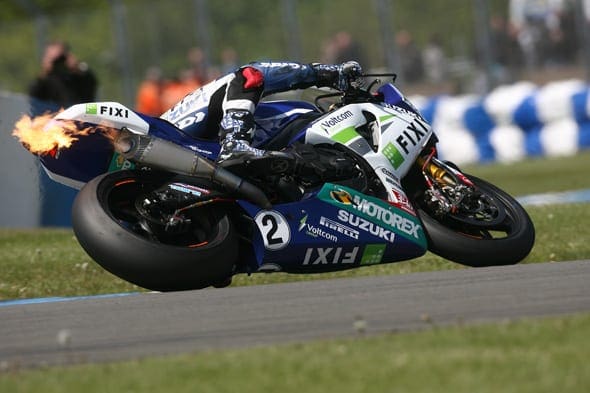 Watford FC – there there, never mind…
Ducati – What on earth is going on there? Watching the four 1199s scrapping for the final point at Donny didn't make great viewing, unless you're a Ducati hater, of course. Team Alstare are the ones to fix this bike, we're sure, if it can indeed be fixed. The team even approached Max Biaggi with an eye for some development work, so keen are they to get the bike up to speed. The most recent news is that Alstare may now be allowed to build their own engines, although whether or not they can surmount the chassis issues is an entirely different kettle of fish.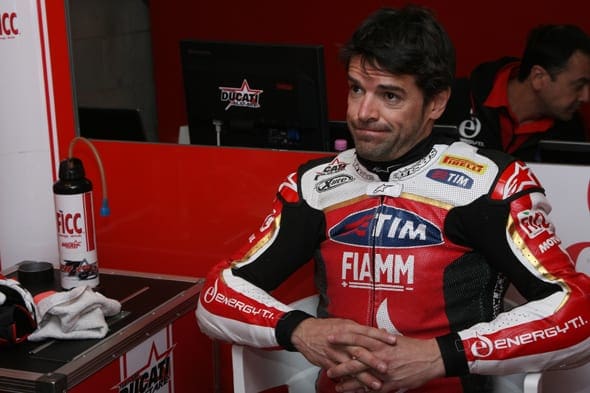 The TT  – Terribly sad news so early in this year's TT, the loss of Japanese racer Yoshinari Matsushita on Monday evening. Let's hope from now on the TT stays in the 'Good Weekend' segment over the next week or so. RIP Yoshinari…

Enjoy more Fast Bikes reading in the monthly magazine.
Click here
to subscribe.