With practice week winding down and the first race of the 2013 Isle of Man TT starting tomorrow, we thought it was about time we caught up with Nibbo – our eyes and ears (and gut) in the TT paddock this year. Over to Michael…
Build-up
"So, I'm writing this blog sat in the ferry terminal waiting for the Steam Racket slow boat to Douglas! Sort of mixed emotions: excited, nervous, tired definitely, but much calmer than I have been!
 Organising racing at the TT is a seriously stressful business and at times (especially the last couple of days) it seems hard to imagine it's worth it! Of course all these thoughts will be distant memories once I am flying down Bray Hill for my first lap of practice. Despite best laid plans, everything kind of happened last minute. The bikes only went into the van 100% finished at 5.30 due to a break down in communication on when I was leaving.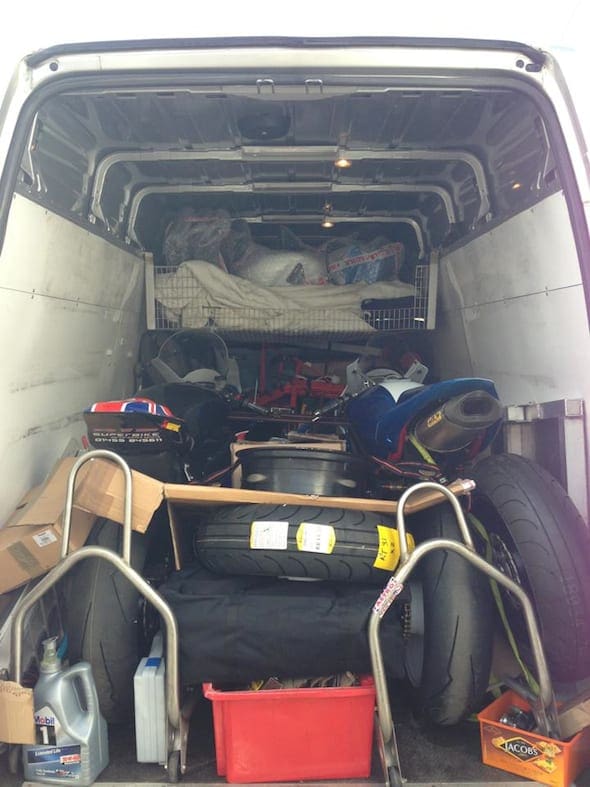 "The thing with racing at the TT is you really don't want to leave something at home. It's a long bloody swim back and also everything has to be perfect. I have spent more money than I care to admit on my bikes this year but I really don't want to sat watching any of the races from the side lines because the bike has shit itself or some 'bargain' second hand part has let us down.
"The Superstock ZX10R makes over 190bhp and feels good and my Triumph with a full Oxford TAG Supersport motor is over 140bhp and will be one of the strongest out there. Tomorrow will be the mammoth task of unloading the van and setting up the awning we will be calling the workshop for the next week. First, I need some bloody sleep!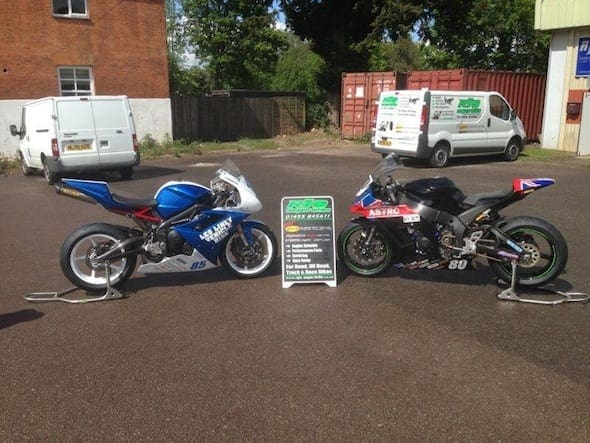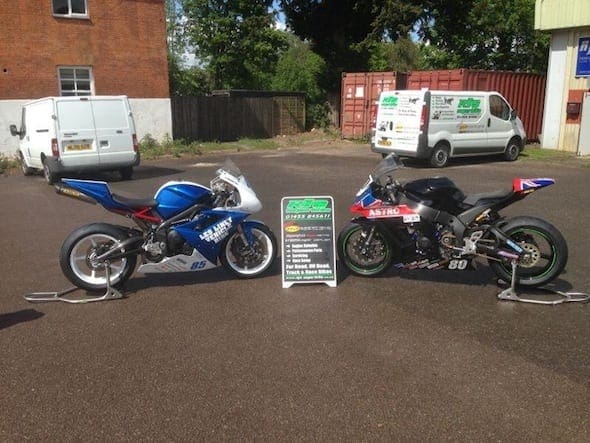 Practice week
"TT 2013 has ended up being quite a frustrating affair so far! One with the weather, and two with mechanical woes. We arrived on the Isle of Man Friday to full factory weather. On Sunday that all went shit shaped. Monday morning the truck arrived and amidst freezing rain and gale-force winds we went about setting up our workshop for two weeks. I ended up crashing when the wet awning sheet I was stood on got whipped up by the wind. Nobody laughed, much!
"So, first practice was on Monday night and ended up being pretty grim with fog on the mountain, and wet patches everywhere, but it was good to get two laps under my belt on the ZX10. It was a bit gutting after watching the mint weather at the Creg on Saturday! No issues though and dead quick through speed trap. Next up was Tuesday being cancelled after two hours sat in the assembly area. The next night looked to be going the same way with rain running from the Gooseneck over the Mountain. To our surprise, an untimed session was declared so I decided to put 2 laps in on the Triumph that had not started since we arrived, which turned out to be a dodgy wiring job.
"The bike went well but the conditions were horrific! It was chucking it down at various parts of the course. Finally, the sun came out yesterday and I planned four laps on the ZX10 and maybe a lap on the Triumph. Start of the lap the ZX10 felt good and I felt good, then the friggin' clutch started slipping! Managed to nurse two laps at a surprising 111mph lap. So I jumped on the little Trumpy and lap one was 112mph and lap two was 114mph, which is mega. So for tonight, a new clutch goes in the Kawasaki along with a full tank of fuel and see how we go!"
As of yesterday (Friday) the TT organisers have made a good call and moved the first Superbike race to Monday, with more solo practice scheduled for Saturday morning. Good luck Nibbo!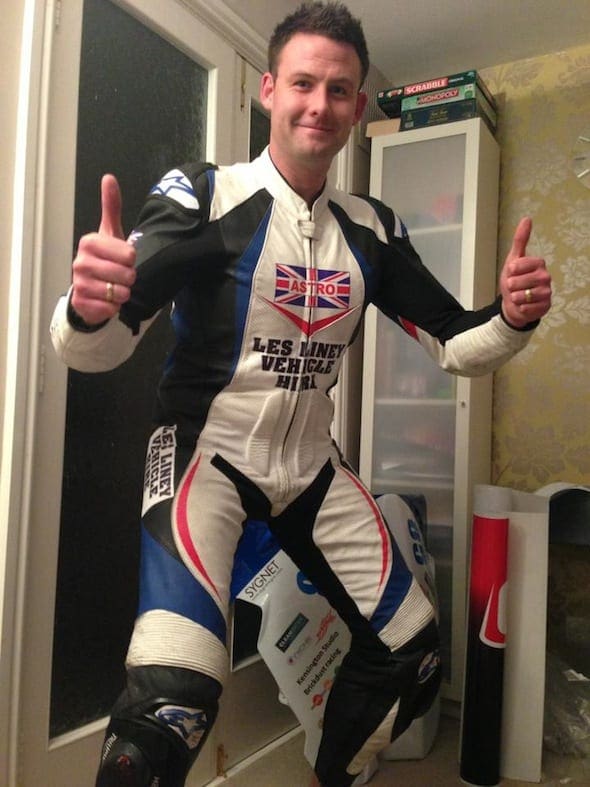 Enjoy more Fast Bikes reading in the monthly magazine.
Click here
to subscribe.