Avon has released a new sports touring tyre, the Storm 3D X-M. It's a revision of the successful Storm and Storm 2 tyre that is many riders' favourite winter/mileage tyre, and the British firm has built on the fundamentals of the original. The X-M stands for 'extra mileage' and while extra may begin with an E, the sentiment rings true with the new X-M, designed for big, powerful bikes like the Hayabusa and ZZR1400.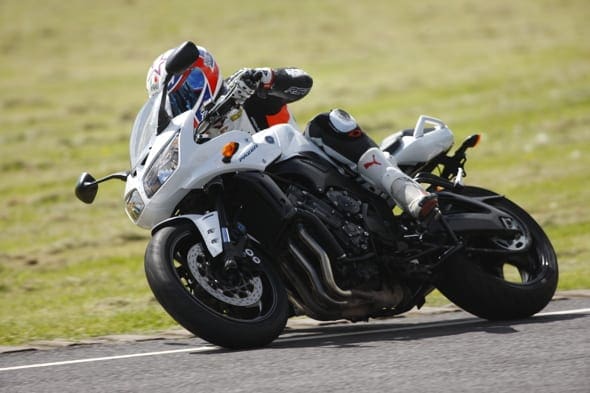 After a day spent on the new tyres round Castle Combe, we can't say whether you'll get 6,000 miles on a rear, but what we can say is that they certainly stand up to a thrashing around the Wiltshire track. Shod on a grunty Yamaha FZ1, and being tested on a toasty warm day, there was little required in the way of warm up, just a sensible lap or two before it was head down, bum up time. Now using the 3D Sipe technology used in the sportier options of Avon's range, these sipes allow movement in the tyre to help it warm up, and then the jaws interlock once it's up to temperature and don't interfere with the rest of the tyre's performance.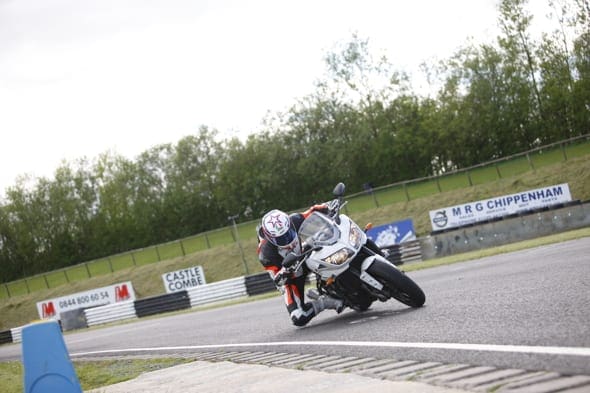 Old sports touring tyres used to slow the steering down loads, but Avon has resisted the temptation to do this, and has produced a tyre that compromises little. There are plenty of heavy braking areas around the Combe, and the X-M let the Yamaha go hard into a turn with the brakes still manfully slowing the bike up. It then didn't take too much more to coax the bike in, where there's enough squidge in the tyre to give plenty of feedback round the bumpy track.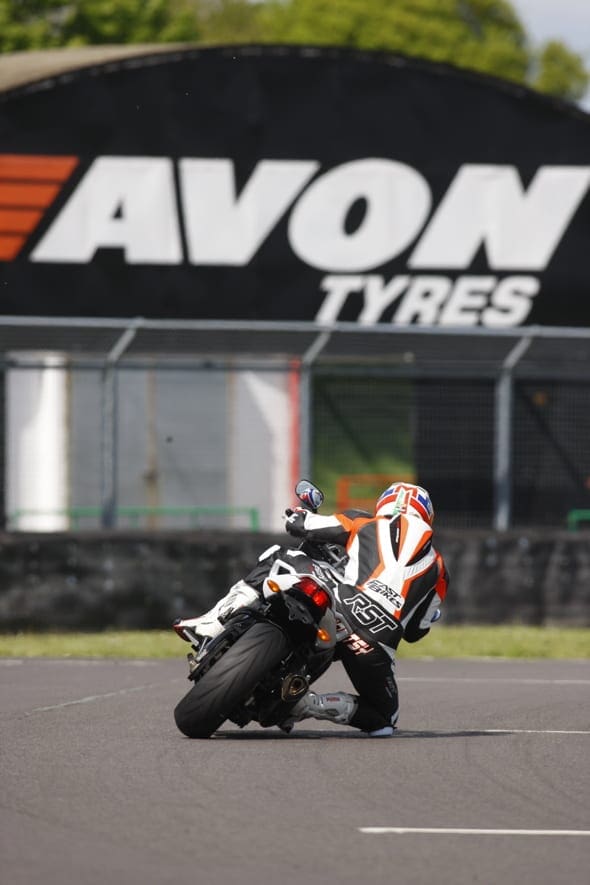 Then the rear takes up the show, and after mixing session with my longterm R1 on 3D Ultra Xtreme, my wrist wasn't used to delicate openings. But I needn't have worried as the X-M provided a great level of grip and angles down to the peg. It coped well with the bumps in a straight line and can't imagine it getting into any trouble in a straight line.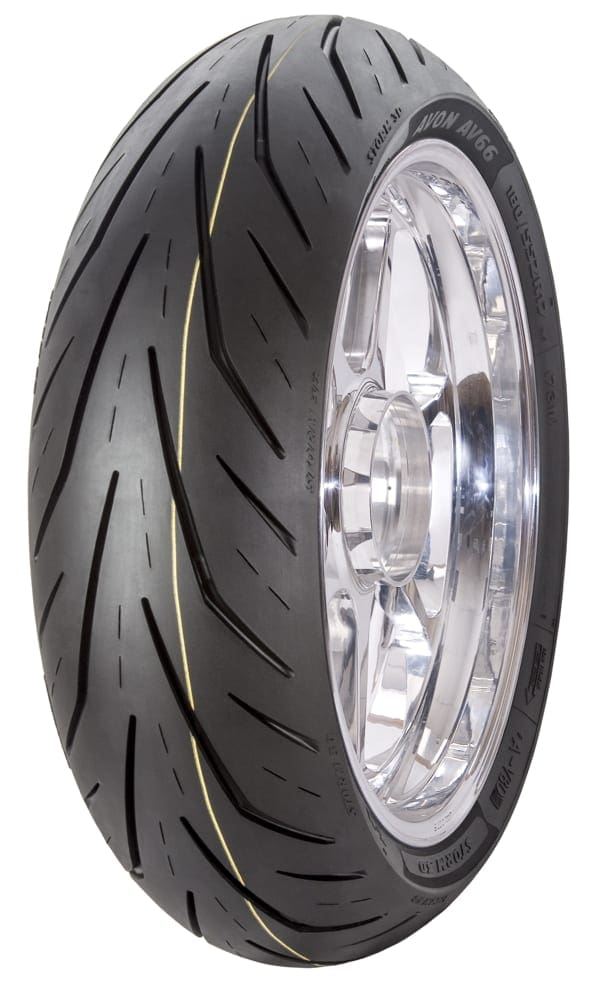 Longevity and wet weather performance are obviously to be tested, but given these were two real strong points of the old tyre, you can only think that Avon has built on these characteristics and improved on these traits. We'll get a set on and give them several thousand miles of abuse to find out whether this is the case, but it really is a case of so far, so good. Avon claim an extra 15-20 per cent of use from these tyres, and with a minimal price increase it follows the adage of 'you've got to spend money to save money'!
And if you buy a set before the end of June, you'll get £30 off a set when you get them fitted. For more information on this deal and the tyre, check out the Avon website.
And check out Rootsy on his longterm R1 and a set Of Avon Ultra 3D Xtremes here.

Enjoy more Fast Bikes reading in the monthly magazine.
Click here
to subscribe.