In a world where pigeonholing is rife, it's refreshing to welcome some leftfield activity to the fray. Say hello to the sexy new MV Agusta F3 800. When MotoGP went to 800cc, some thought it was the future, the floodgates would open, and showroom floors would be brimming with race replicas. It didn't happen.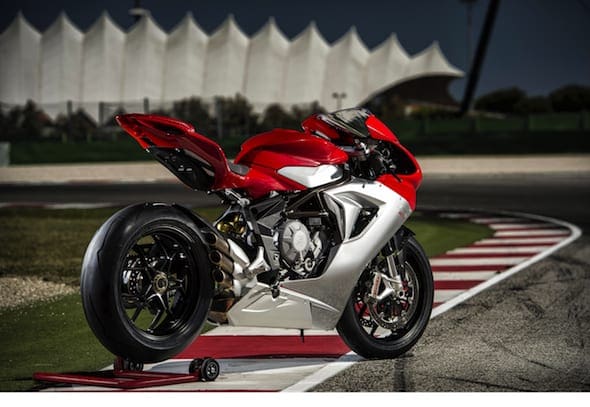 The middleweight Supersport class has been simmering along rather than boiling over with talent. Ducati's 848 and the aging GSX-R750 are the only tangible pretenders in the class but that's changed for the summer of 2013. The F3 800 is five years in the making. The tre-pistone project started out as a 675cc married to an all-new chassis, yet MV, apparently, always knew they were going to create an 800cc lump.
Keeping the same bore (79mm) but increasing the stroke to 54.3mm has crafted the 798cc motor. New internals have also been introduced to cope with the extra power, and there's an all-new slipper clutch to compliment fresh Brembo Monoblocs. And of course, there's the gorgeous F3 chassis complete with tweaks and updates to suspension.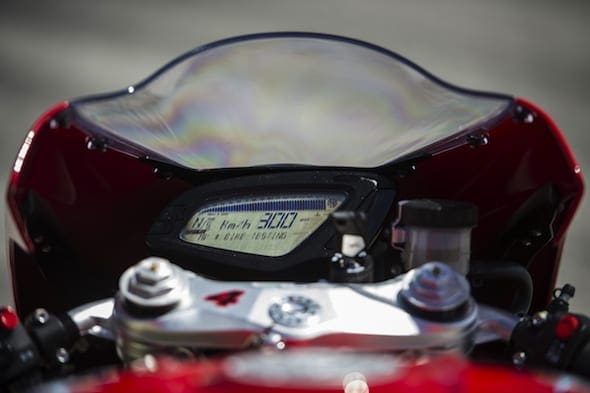 The latest crop of MVs, even by their own admission, have been crippled by poor fuelling and iffy throttle response, all linked to ride-by-wire electronic strategies. The launch presentation was dominated by the work done to remedy the electronics. MV Agusta is a miniscule company in comparison with other manufacturers.  There was a real sense of personal pride and intrigue as we rolled back into the pits at Misano, fervently awaiting initial reactions of the new 800. What was the verdict?
After riding the Brutale B3 recently, we were anticipating a hysterical banshee. With the new electronic updates taming the ride-by-wire, and the inherent chassis talent and balance of the F3, the fully-faired 800 is a more sedate ride filled with far more aptitude. The throttle is smoother, crisper and more predictable, and there isn't the surge-fest of previous MVs. The extensive work really has worked, although it wasn't as savagely fast as I was expecting. MV claim 20bhp at peak and 30bhp in other areas.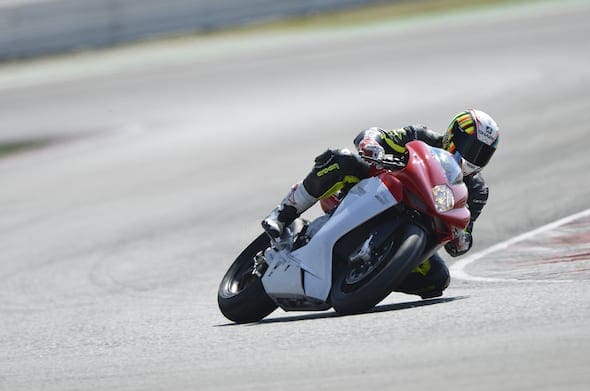 Misano's combination of 150mph sweepers and 40mph tighter sections weren't proving much of a challenge to the F3. Lap after lap, I was increasing corner speed and the F3 responded beautifully, belittling its claimed 173kg dry weight figure.  And the cleaner throttle tidied up the rear end, although we're not entirely convinced by the traction control.
Article continues below...
Advert
Want to know more? Check out the summer issue of Fast Bikes for an extensive review, on sale 26/05/13. We've got some banging video from Misano, too!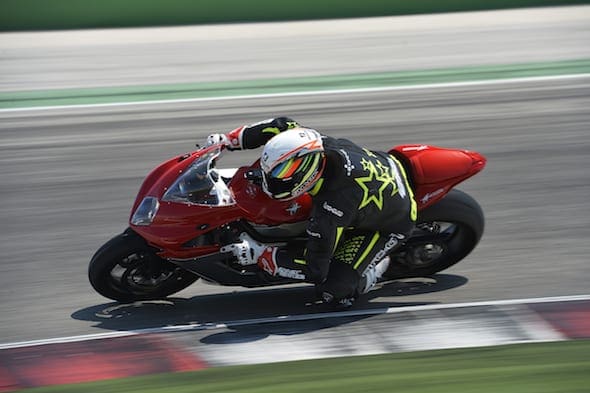 Article continues below...
Advert

Enjoy more Fast Bikes reading in the monthly magazine.
Click here
to subscribe.