£350 doesn't go very far these days but if you have it, and want a fantastic experience on two wheels then your money is well spent on a place at Chris Walker's Race School. Now in its second year, the school offers the opportunity to give your riding a major boost, rub shoulders with some of the most exciting riders in the BSB paddock and ride one of the most accomplished supersport bikes fully prepped for the track.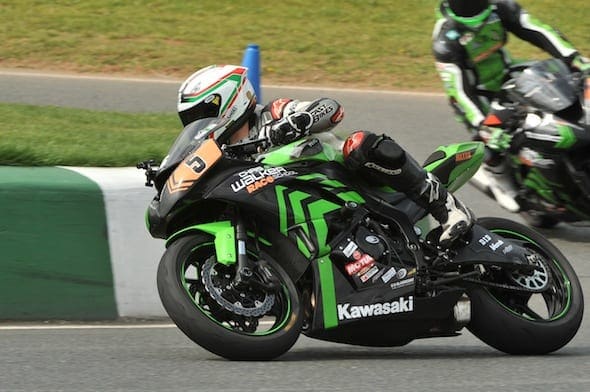 My day started at noon, arriving at Mallory an hour early to settle myself in and take in the atmosphere from the morning group. I was greeted by lots of very happy riders, all of whom had stripped seconds off of their initial lap times on their final Superpole runs. Having signed on I was ushered through to the locker room where racks of RST leathers, boots and KBC helmets were all lined up ready for you to use at no extra cost. Luckily for me I had replaced my holed leathers with one of Als old suits which allowed me to be fully Fast Bikes branded, though I had the good grace to put gaffer tape over the Fagan on the hump – would not want the reputation of our road test editor tarred with my more subdued riding.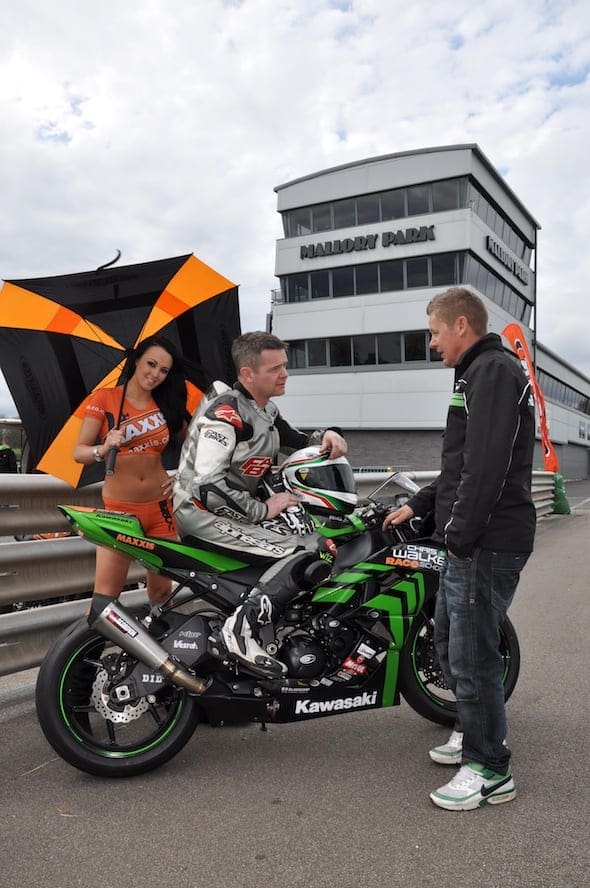 I then had a bit of time to check out the schools ZX-6R's, which we would be riding (all part of the initial fee). These bikes are doing 20 track sessions a day via lots of riders of varying ability, including your BSB animals, so they have got to be pretty robust. Judging by my machine they are properly up to the job. They have the basic modifications you need for a track bike with all of the heavy parts removed. Scorpion exhausts fitted, lightweight racing farings and a smattering of R&G crash protection.
If you had to sum up the purpose of the School in three words it would be 'to go faster', so the addition of Hel Racing brake lines and Vesrah pads are a welcome addition. Finally each bike is fitted with Maxxis Supermaxx Sport tyres which were absolutely brilliant. Granted, I did not personally run them at race pace but Walkers team did, and their control was astounding, backing in to the chicane and hitting the hairpin at speeds my ability simply could not comprehend.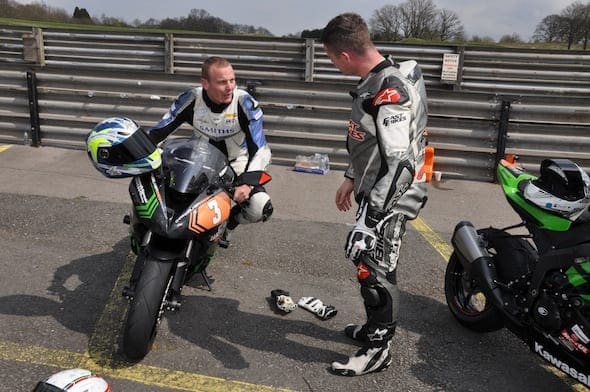 Sharing a track with the likes of Westmoreland, McKenzie, Buchan, Burrel, Johnson and McConnell is something else, an experience that you may be lucky enough to chance upon if on a track day when they are testing. But to come off track and get pointers on your riding, as I did with Peter Hickman, is a genuine buzz. What really comes across too is that they really want to help you to improve your riding and make sure that you are getting all you can out of your five track sessions, as does James Whitham in the classroom between track bursts. His unique ability to impart essential knowledge on riding mixed with stories from his racing and those he has raced could keep you entertained for hours. Delightfully the Fast Bikes leathers allowed for a bit of banter which you enter into with Whitham at your own peril.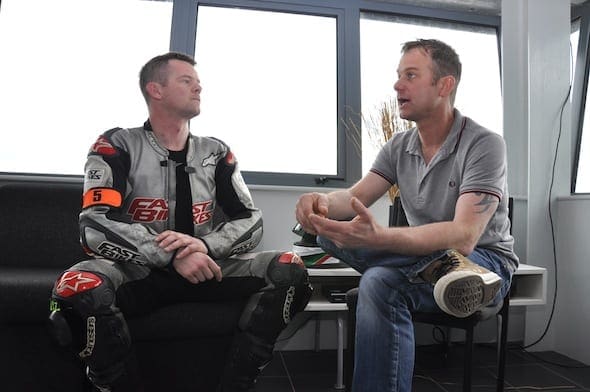 All of these elements make for a brilliant day where you learn a lot about yourself as a rider, the machinery, and you will develop a love for Mallory too. It's challenging but easy to learn so that you can concentrate on braking later, revving higher, short shifting and identifying turn points and pushing them to your own limit. I progressed well over the day: by the time I headed out for my final session with Chris Walker personally waving each man out (nice touch), I was ready to ride Mallory faster than I ever have before – and I did.
In the final briefing you are given your certificate, trophies for the quickest, most improved and the rider that had impressed the instructors the most. You could leave with videos, photos or product from the Kneedown shop that is on hand and of course a goody bag. Better than that though, you leave having spent a day improving your craft with racing faces that are great company, phenomenally talented and adds a little bit more shine to your next outing to the British Superbikes.
For more Information contact: Chris Walker Race School – 01455 844 078

Enjoy more Fast Bikes reading in the monthly magazine.
Click here
to subscribe.