It's time to hit the shops and pick up the latest issue of Fast Bikes Magazine! Yup, issue 278 – also known as the Summer 2013 issue – is weighing down a newsagents shelf right now, ready for you to scoop it up to love and cherish. There's also a set of FREE stickers, featuring some of your favourite brands on the front and some funky alphabet stickers on the rear for you to personalise your bike with – and a chance to win the Boss' bike – yes, you could win Rootsy's R1 for three months – IMAGINE THAT! It's also up on the digital newsagents of the world, so head to your favourite outlet on Apple, Android, Nook or Kindle and download your copy NOW!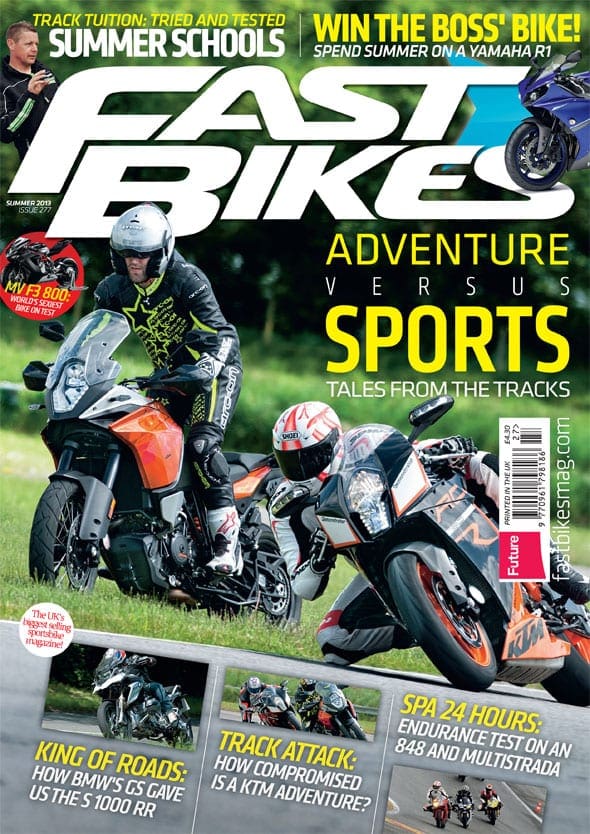 We've been puzzling over the Adventure versus Sportsbike conundrum for a while now – and that's why we've looking into the topic in more depth. It goes beyond our awesome cover, featuring the KTM RC8 R and new Adventure, as we look at what has made the adventure bike sector go crazy over the last few years. Not only do we check out the KTMs on track, but we also pitch a Ducati Multistrada against the 848 to and around the awesome Belgium track of Spa, and also consider what the BMW R 1200 GS has ever done for us sportsbike riders – its more than you'd think… We catch up with the man who has been round the world on an R1 – Nick Sanders – as well as welcome back Bruce Smart as his journey around the world resumes.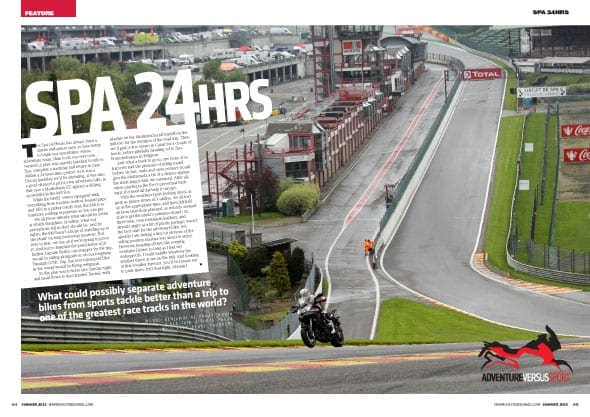 Then we've got our big test, where we pitch a single, twin, triple and four cylinder naked middleweight machine against each other to see which configuration wins. Given the hoot each bike is capable of, there are no losers – only four winners and plenty of laughs.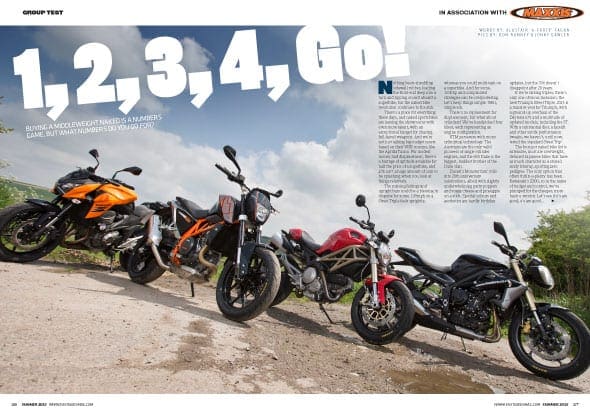 One bike was launched this month, and it's a beauty. MV has added to its F3 stable with an 800cc machine, and Al got the winning ticket to head out to Misano to put the new bike through its paces. If it goes half as well as it looks then it's going to be a sure-fire hit.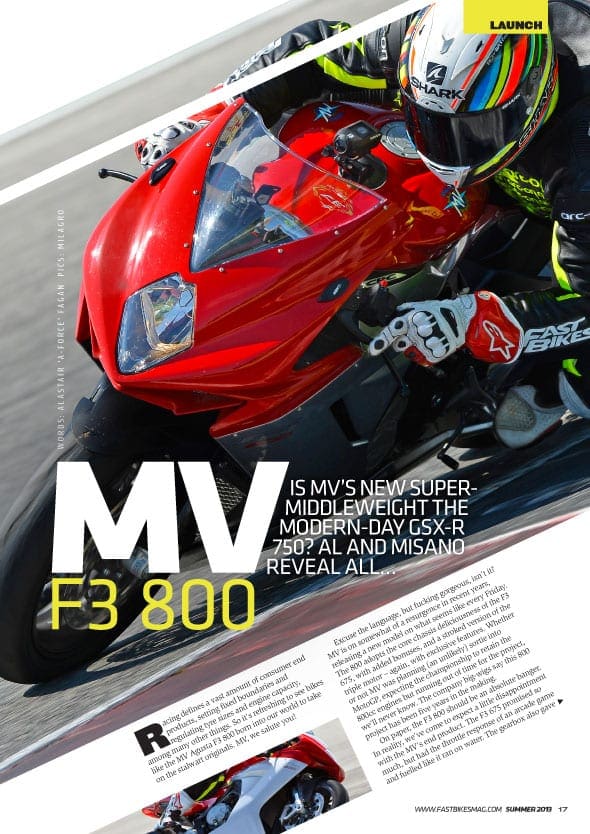 We also round up the best in track schools, taking in the Chris Walker School, the California Superbike School, the Ron Haslam Race School and the British Superbike School, as well as rounding up the other options for you if you – like us – want to go faster and safer on track and on the road.
Then it's our brilliant regular features, with a jaw dropping Kawasaki ZX-10R featuring in our Addiction pages, our Masterclasses telling you everything you need to know about riding, bikes and your legal position. We've bring you the best in products, round up the month's news, hear from you lot and your month, and check out what's been going on in the Fast Bikes fleet.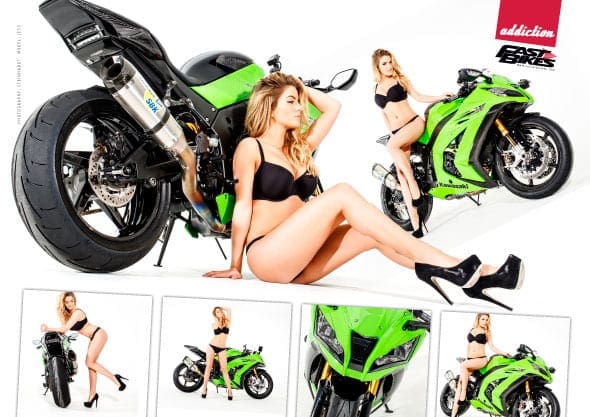 Racing wise, we've got a sublime picture to illustrate what Michael Dunlop has been doing at the TT, as well as checking out the rest of the racing world and pondering who would make the perfect racer. Then we catch up with WSB star Tom Sykes, as well as regulars Chaz Davies and Steve 'Stavros' Parrish.
Download Fast Bikes for Apple iOS devices
Download Fast Bikes for Android devices
Download Fast Bikes for Nook devices
Fast Bikes is also available on Amazon's Kindle Fire – search for it on your device.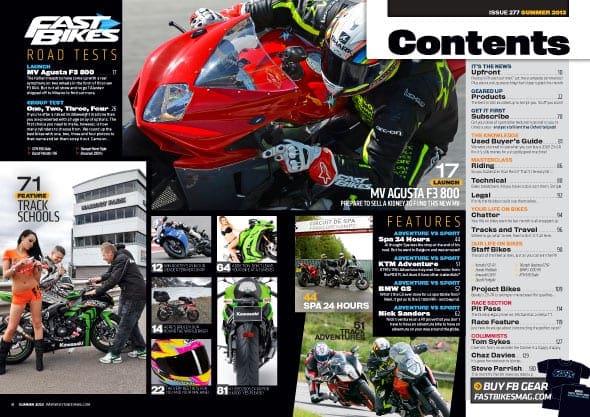 As you can see, it's another stacked issue absolutely rammed with goodness. We loved making it and hope that you're going to love reading it!

Enjoy more Fast Bikes reading in the monthly magazine.
Click here
to subscribe.