As well as a plethora of racers occupying their days and keeping fit riding MX or enduro, we know a large number of you guys like to get muddy occasionally. Off-road riding aids Tarmac-based skills in all sorts of ways, with basic bike control getting ingrained. It's also pretty cool replicating a flea riding a dog's ball bag.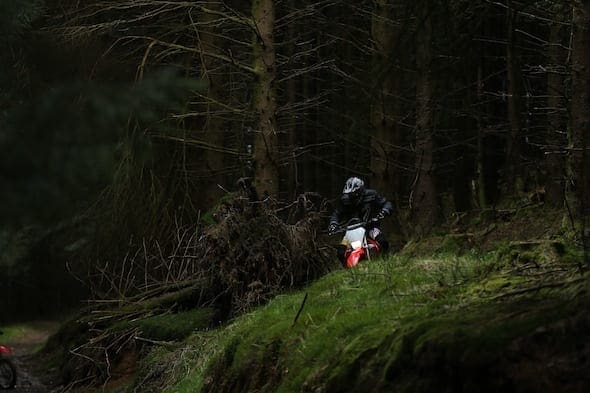 We were invited to the new Honda Dave Thorpe Off-Road Centre in Wales to test Honda's 2013 range of mud-pluggers and experience Dave's school. For those that don't know, Dave Thorpe is a three-times MX World Champion and knows his onions, and is now offering expert tuition with hundreds of acres of enduro terrain and a purpose built motocross track.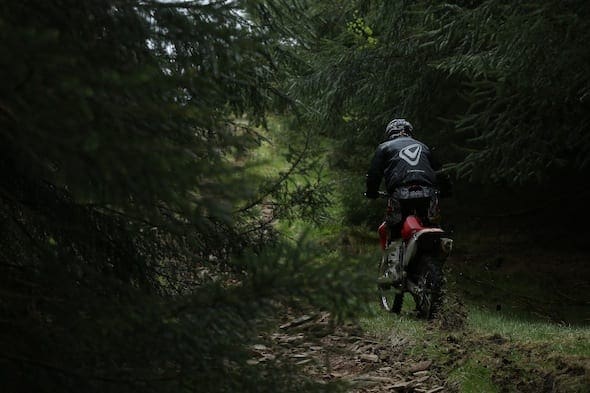 There's something intrinsically cool about riding terrain only accessible by motorcycle, and the beautiful Welsh scenery and mountain provide such challenges. Dave's centre is in Ynyswbwl (I can't pronounce it either but it's near Pontypridd), South Wales. We were there with a flock of other journos who had ridden off-road before, so we got the chance to hit some challenging enduro sections in the morning. Among the instructors are Stephen Sword – a multiple British MX champion – but no matter what level you're at, there's something for you to attack.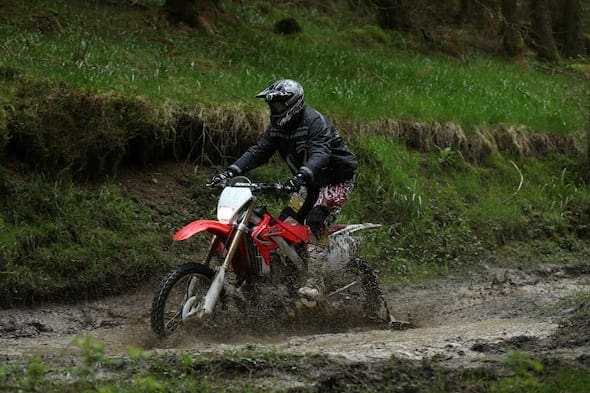 I started off on the CRF250X, which is easier to ride than a rocking horse. Electric start, super-soft suspension and a wide source of friendly power make it a favourite for entry-level riders. It's also pretty light, which was handy for some of the more technical bits. I eventually stepped up to the 450X. Some are deterred by the three digits but it was actually easier to ride, thanks to the extra grunt and the fact it doesn't need revving as hard as the 250. The HPSD steering damper ensures cuddly stability, too.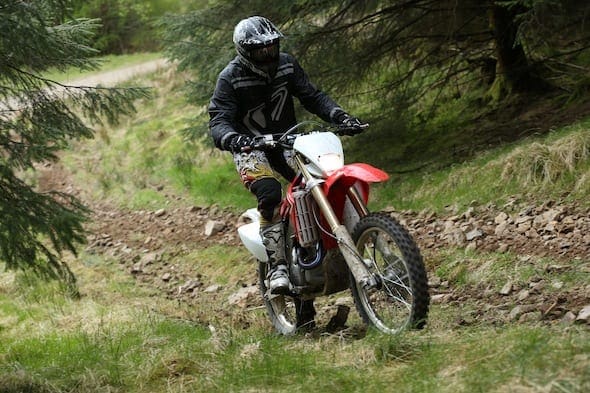 Some sections looked daunting as we sat at the bottom of a seemingly impossible, rock-laden climb, but with some gentle persuasion and specific instructions from Dave's crew as we went along, the CRFs chewed up the climbs with consummate ease. There's a real pleasure in successfully nailing a climb or rocky/boggy section!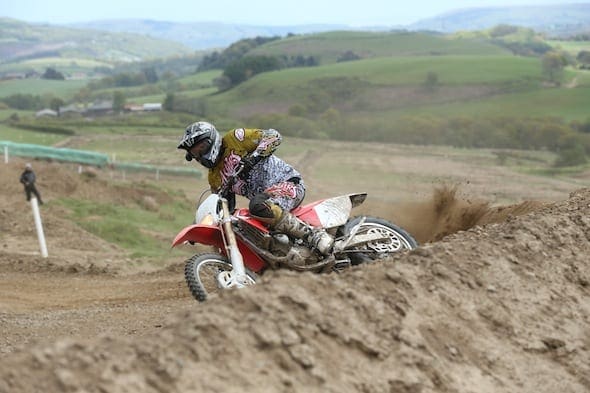 After a bit of nosebag, we skedaddled up to the motocross track to sample the 2013 CRF250Rs and 450Rs. For 2013, the lil' 250 has improved fuel injection and a beefier bottom end, plus some suspension tweaks to the fork. Meanwhile, the booming 450R has a new frame, chassis components and geometry, and Honda's good old mass-centralisation theories. Plus, there's the reintroduction of the twin pipes.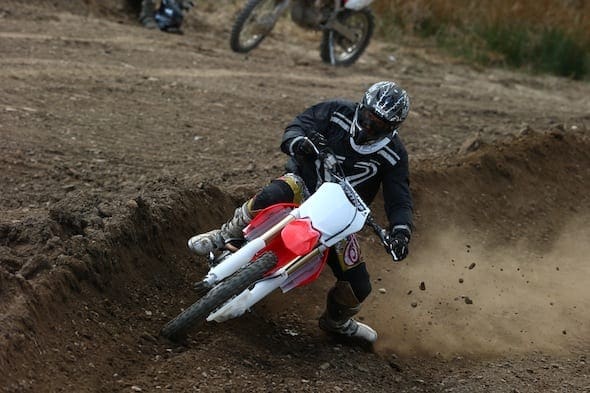 Although these are thoroughbred racing machines, it's amazing how refined these bikes have become over the years. The 250R is a rev-hungry four-banger but still pulls hard from the bottom. Honda's used to be renowned for being hard work and experts could only get the best from them, but the 2013 250R is super-easy to ride fast and I soon picked up the basic motocross essentials. The 450R is another beast. Although the CRF is smoother than some others, very rarely was I in total control. I'm in awe of the GP riders who can hold onto one of these for a 30-minute race but my sparrow limbs weren't up to the task.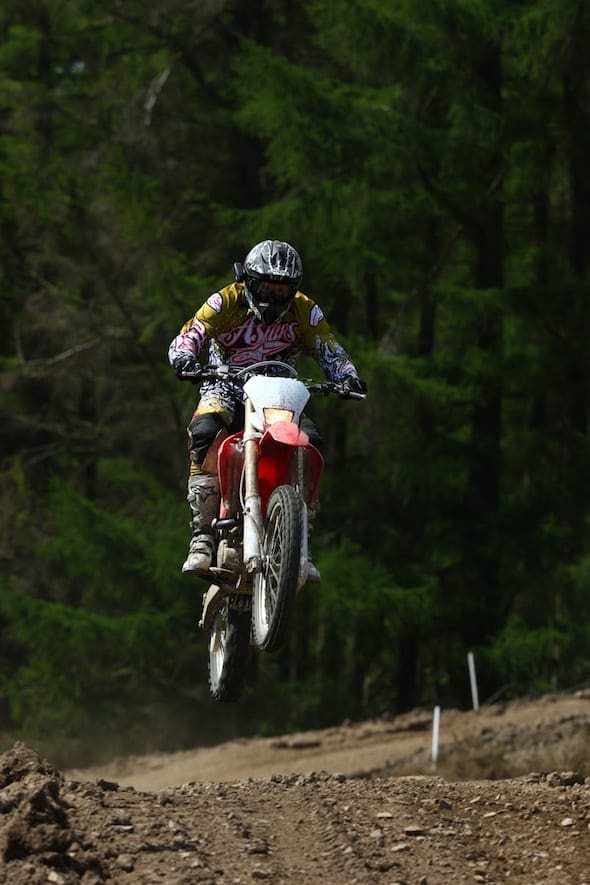 From £150, you'll get a day's riding on Honda's latest bikes with expert tuition, lunch, all the gear and hopefully, at the end of the day, some idea. Our day at Dave's was one of most fun I've had on two wheels for a while, so get a few mates together and see for yourself.  Click here for more info.
Thanks to Double Red for the pics

Enjoy more Fast Bikes reading in the monthly magazine.
Click here
to subscribe.