I mentioned a couple of blogs ago that I felt a bit bad just using the 848 to commute to work and intended to find some of Yorkshire's finest roads on which to put her through her paces, legally of course.  If you have a great bike and a full tank of fuel, the final ingredient for the perfect afternoon is great roads. I had the first two and this week set off in search of the third.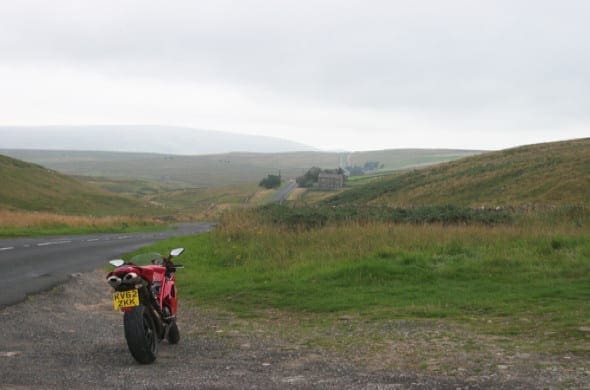 I took the 848 on a 97 mile circuit looping west out of Ripon towards Grassington in the Yorkshire Dales National Park and then north to take in Buttertubs Pass, followed the River Swale back east and then headed back down to Ripon via Leyburn and Masham.
Along with some truly stunning scenery (I challenge anyone not to stop and admire the view at least once on this route), this loop provides a real mix of roads and riding conditions.  You will ride along big, wide open roads, directly adjacent to rivers, along cliff edges, on smooth racetrack like surfaces, along tight narrow roads framed with the obligatory stone walls that have tarmac lumpier and bumpier than school canteen custard, you will ride through old little villages and literally uphill and down dale. This route is perfect for really getting to know a bikes good and bad points and I will take the Diavel and the Motard around it to see how they compare.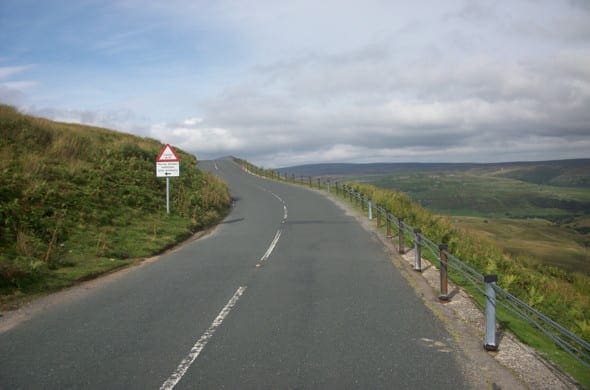 Being 97 miles the route is ideal even if you have the thirstiest of bikes, you can fill up in Ripon and easily get back on one tank, although there are about 4 or 5 old style village petrol stations around the route.  These are the small little village type garages and I can recommend the one in Pateley Bridge where you are almost guaranteed to pull up alongside another biker and also the biker friendly guys, with the a single petrol pump, in Bainbridge.
Heading out of Ripon sees you on a really decent b-road, the road surface is not too bad although some of the bumps highlighted the slightly stiff setup currently dialled into the 848 EVO's fully adjustable Showa suspension.  This stretch also receives a lot of farm traffic and a 3-mile long trail of diesel and a lot mud urged caution in my right hand.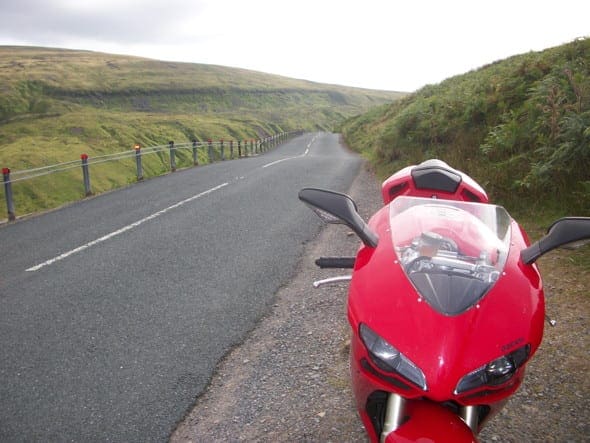 Heading up out of Pateley Bridge is a different story and once you make the steep climb up onto the Dales a long ribbon of rollercoaster like tarmac awaits you.  Here, on the smoother proper tarmac stretches, the 848's harder setup starts to comes into its own and urges more and more revs although, some of the blind summits quickly reveal sharp corkscrew'esque drops, so unless you are Marc Marquez or Rossi make sure you don't get caught out.  The route along the A684 is not nearly as tricky and again the 848 along here was on song, its poise and capabilities pile on the confidence and I really, really enjoyed having the little red Italian's wave of torque to ride.  You still need to be a bit busier on the gear lever than you would with a slightly more conventional twin, to keep the 848 really singing but, it is worth it, it really is.
All in all the 848 faired really well, it was comfortable enough when stuck behind traffic the odd time but, the stiff setup did sap confidence on areas that had been surfaced with the left over school custard and semolina pudding. This was really the story of the 848; uphill, downhill, tight bends or big sweepers, with some of the smoother tarmac you encounter on parts of this run the EVO eats them up, particularly in fast flowing bends and on the brakes into corners where it is as solid as the rocks that make up the stone walls.  The feeling you get from the EVO on these parts of the loop makes it all worthwhile when you are stuck behind the odd tractor here and there and when the going is not as good in the bumpier and really undulating parts of the loop, where my confidence in that planted front end waned a little and caution was key.  The very thing that made it so good on the smooth tarmac had me rolling off and enjoying the view on other parts, but hey, what a view!  Would I do this run on the 848 EVO again?  See you there on Sunday!  They do say that setup is a compromise and if you are better equipped than me, the 848 offers enough adjustment capability to keep any budding Jerry Burgess's happy enough.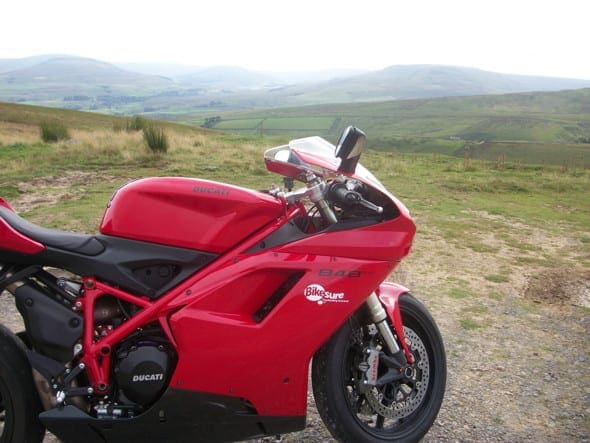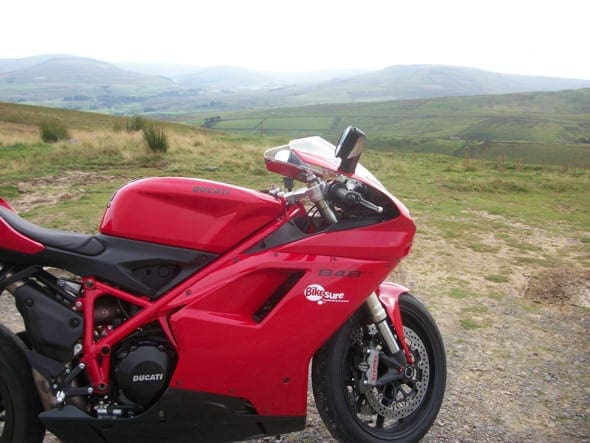 Regarding the vistas; I apologise for not taking more pictures, but some of these roads are tight and there is nowhere to stop and to be honest I was too busy having fun.  I did manage to get some pics though and I will provide a detailed route guide here so you can get yourself on Google maps and see what I am talking about.
If you fancy having a go round this route I urge you to, you will not regret it, at least not if you keep your brain in and take care.  Sure you don't need me to tell you how to ride and I would not try to but just be warned, some of these roads are pretty dangerous and will catch you out if you don't keep a bit back in reserve.  Have fun, enjoy and just make sure that you are able to do the same the following day, you know what I am talking about.
The Route in detail, map view is below:
Head west out of Ripon on the B6265 towards Pateley Bridge.
Continue on B6265 out of Pately Bridge to Grassington.
Head North up the B6160 out of Grassington towards Kettlewell.
Go all the way along the B6160 and turn left Westbound at the A684 towards Hawes
Turn right in the centre of Hawes heading north along Brunt Acres Road follow this to the end.
Turn left onto Bellow Hill taking the next right (200yards) onto Cliff Gate Road.
Follow this to the end and turn right (eastbound) on the B6270 towards Muker.
Follow this Road all the way to Reeth.
From Reeth follow signs for Leyburn, heading South down Whipperdale Bank.
From Leyburn take the A6108 back to Ripon.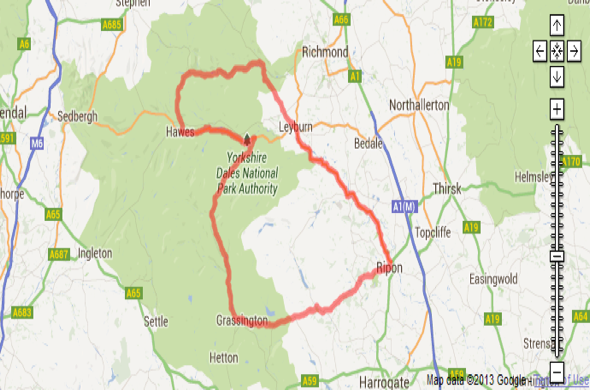 Think you have a better route?  Maybe you do (but I doubt it), send it in to the Fastbikes guys and who knows maybe they will put it in print in the mag.
Phil

Enjoy more Fast Bikes reading in the monthly magazine.
Click here
to subscribe.