Founded in 1947, Kushitani suits and products have always been admired but never easily obtained in the UK, despite being used by some of the world's best riders, including Kevin Schwantz, Wayne Gardener, Randy Mamola, Norick Abe, Jarno Saarinen, Yuki Takahashi, Aaron Slight and Simon Crafar.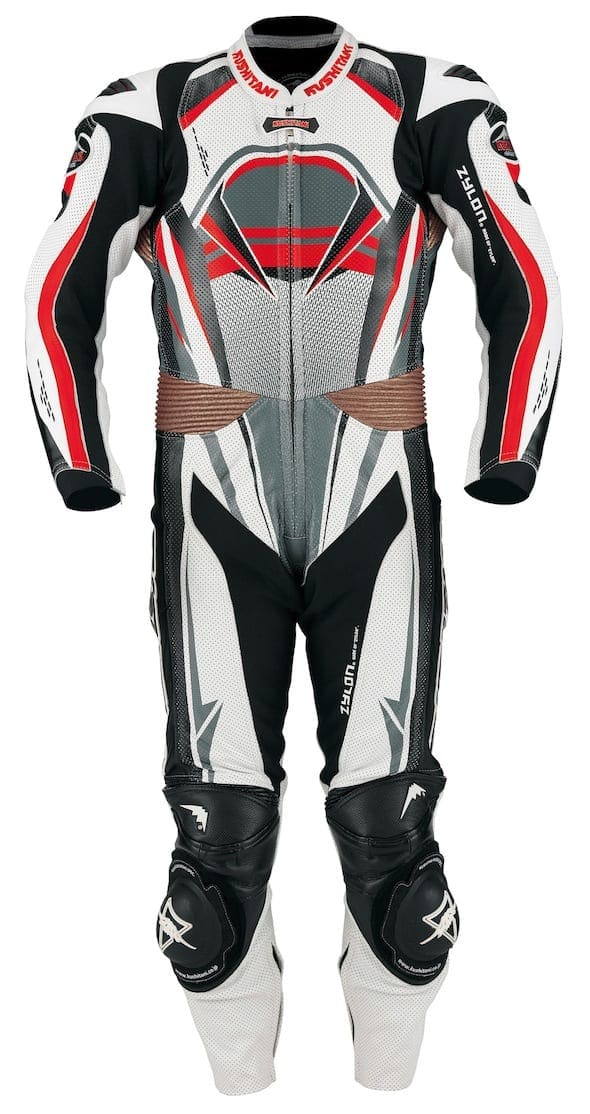 Kushitani UK is an exclusive partner to the Japanese factory and has begun its operation pushing its 'Race' product lines, focusing on individually tailored leather race suits with full levels of customisation available, along with items such as top-of-the-range gloves, undersuits and other accessories.
In the 2013 range, there are seven suits to chose from for men and three for women, ranging from the 'Glide' at £1099 to the AIR-BAG Performance Suit, starting at £2099.00. As Japanese 'off the peg' sizing differs radically to European sizing, Kushitani offers riders two options in order to get a suit that fits them perfectly; 'Easy Order' and 'Full Custom Order'.
'Easy Order' represents 95% of the Japanese factory's sales and is extremely simple way to get what is largely a bespoke suit. A downloadable pack is available from the website that contains a sizing chart, colour pallete and instructions on how to accurately get the 19 measurements required for a perfectly fitting suit. To get the fit as exact as possible, the level of detail goes as deep as stating the make and model of back protector used and what other personal preferences are wanted, such as 'tight' or 'loose' fit.
These details can either be emailed or posted back to Kushitani UK before it is sent to the factory in Hamamatsu, Japan, to be compared to the dimensions of a 'stock' suit. The customer then receives a CAD drawing of the actual suit in their colours and other requested details (name etc.) with a final quote of the delivered price. At this point the potential customer can either approve the suit, change the design or cancel the order.
Article continues below...
Advert
The 'Full Custom Order' option adds on from 'Easy Order', but in this case every panel is made specifically for the customers size. More product lines will become available from the exclusive UK partner throughout 2014, including a full range of street wear, luggage and riding accessories.
For more information visit www.kushitani-uk.co.uk, email [email protected] or call 01205 820114.
Article continues below...
Advert

Enjoy more Fast Bikes reading in the monthly magazine.
Click here
to subscribe.